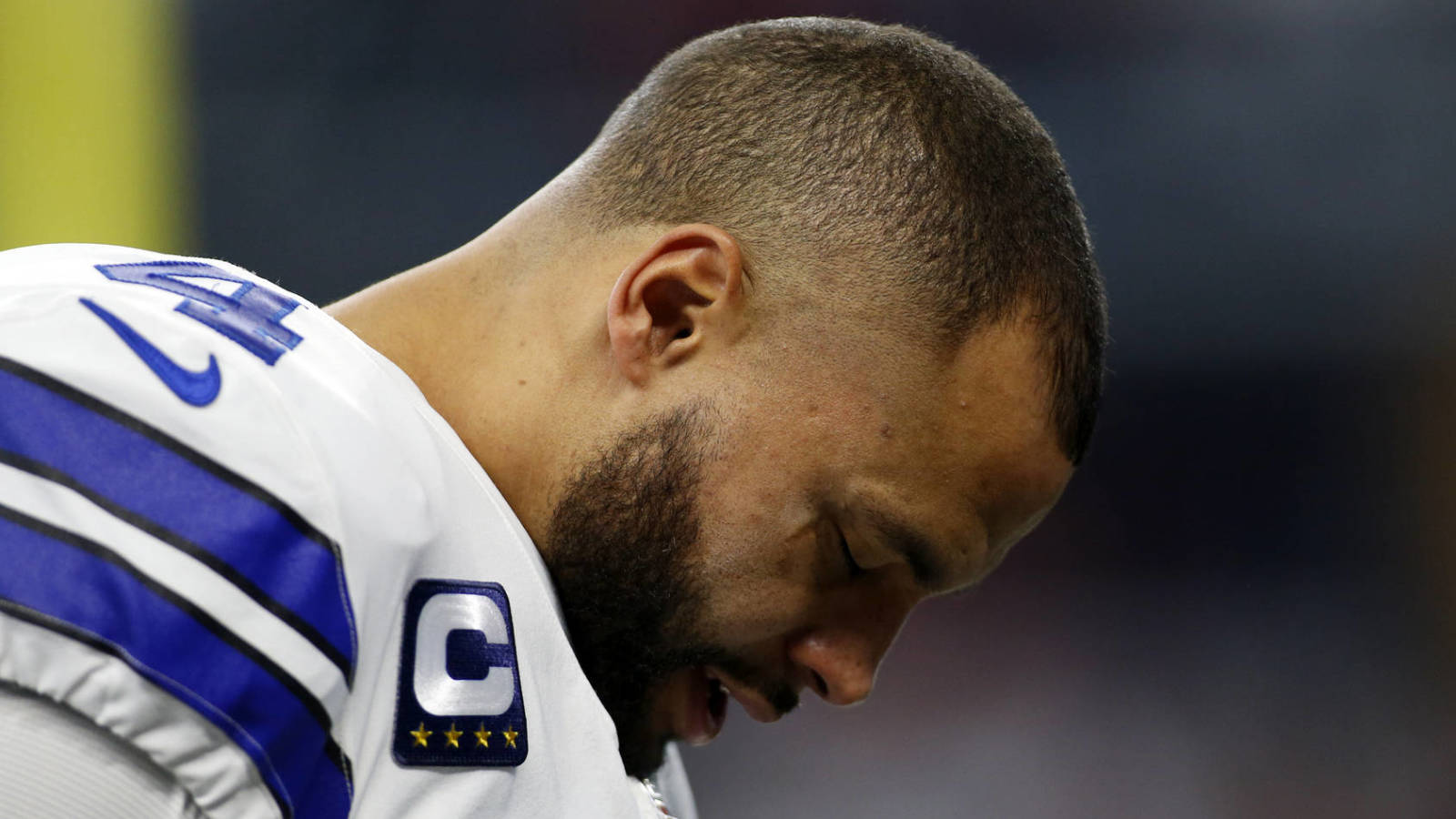 Dak Prescott fined $25K for comments about refs
Dallas Cowboys quarterback Dak Prescott made multiple mistakes related to this past Sunday's playoff loss to the San Francisco 49ers. One of those will cost him some money. 
Prescott generated controversy shortly after the defeat when he seemed to defend unhappy Cowboys fans throwing beer bottles and other items toward referees as they ran off the field following the game's final play. Per ESPN's Adam Schefter, the NFL dropped the hammer on the 28-year-old Thursday and fined him $25,000.
"Oh, well, credit to them, then," Prescott responded Sunday evening when a reporter told him the fans were directing their anger toward the officials and not at Dallas players. The signal-caller never walked those comments back but found his name in headlines again Tuesday when the Twitter account for the National Basketball Referees Association shared a statement asking "the NFL to take action to discourage this deplorable behavior in the future." 
Hours later, Prescott expressed remorse for his original message via Twitter: