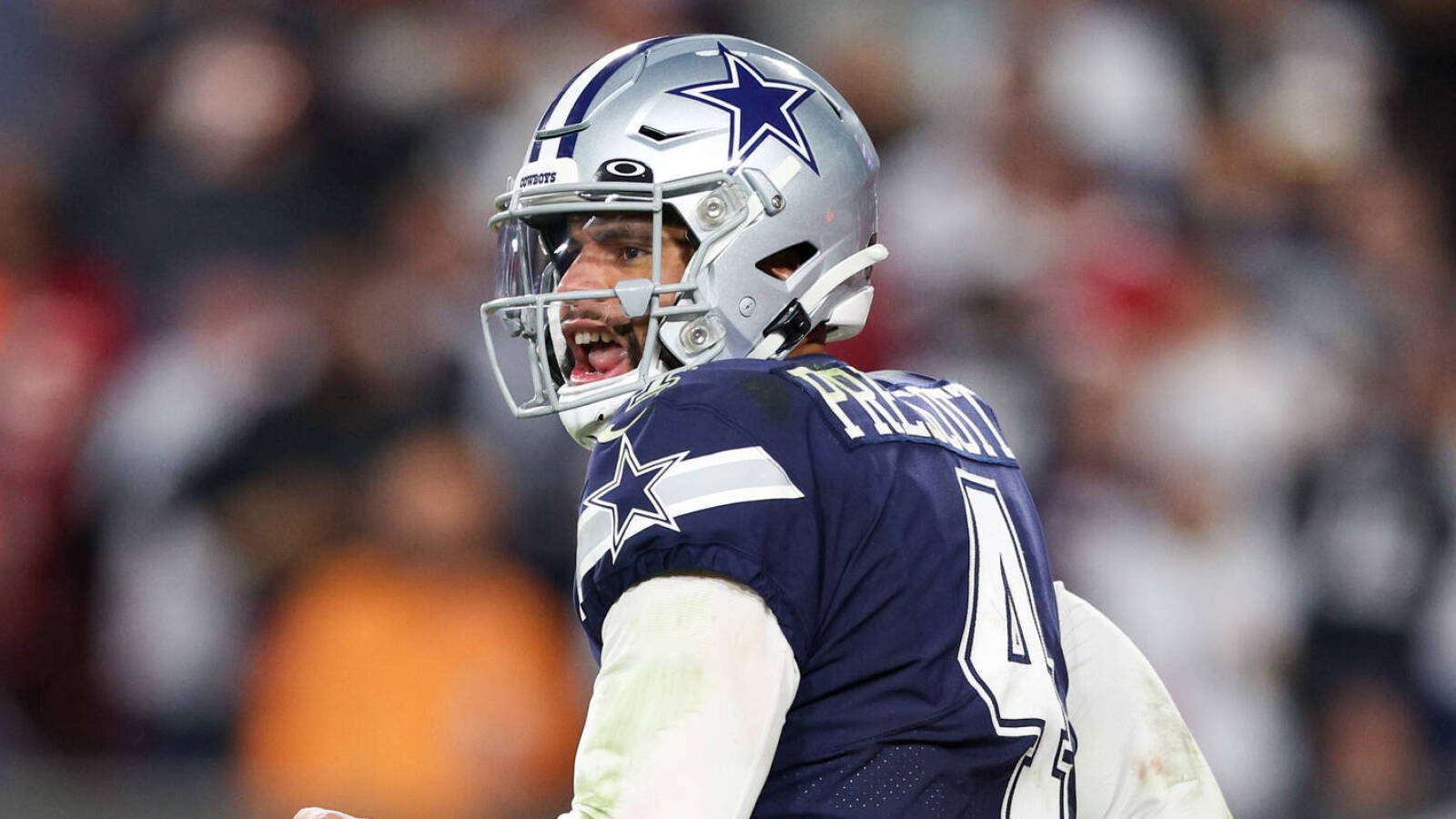 Dallas should not sign Dak Prescott to contract extension
Cowboys VP Stephen Jones' comments about a possible contract extension for QB Dak Prescott have rightfully raised some eyebrows.
"Dak Prescott is going to be our guy, hopefully, for the next 10 years," he told reporters.
Prescott's current deal has two more years, per Spotrac. 
An extension for Prescott, who led the NFL in interceptions (15 in 12 starts), seems nonsensical on the surface, but it could be a strategic move by Dallas. 
Signing a QB to a long-term deal stretches salary over time and leaves room for cap space. 
For example, the Chiefs signed Patrick Mahomes to a 10-year deal with $141.5 million guaranteed in 2020. However, the contract's length prevents it from devouring cap room. 
As a result, Mahomes' 2022 base salary was $2.5M, and the Chiefs have $13.9M in cap space, per OverTheCap.
Dallas is $7.1M over the cap and has 18 unrestricted free agents, per The Athletic, so reworking Prescott's contract is tempting since his 2023 base salary is $31M. 
However, Mahomes has made five consecutive conference championship appearances and won a Super Bowl. Prescott, fresh off a divisional-round loss in the playoffs to the 49ers, has zero conference title appearances. 
Along with little playoff success, Prescott has seen his QBR dip. Over the past two seasons, he posted a 56.2 QBR, above the league average. In 2020, his QBR was 73.1. 
Suppose Dallas signs Prescott to a long-term deal and his slide continues. In that case, his trade value will decrease because teams are less likely to deal for an older player exiting his prime, especially one on a lengthy contract.
At the very least, the Cowboys should wait on making any new deal with Prescott.