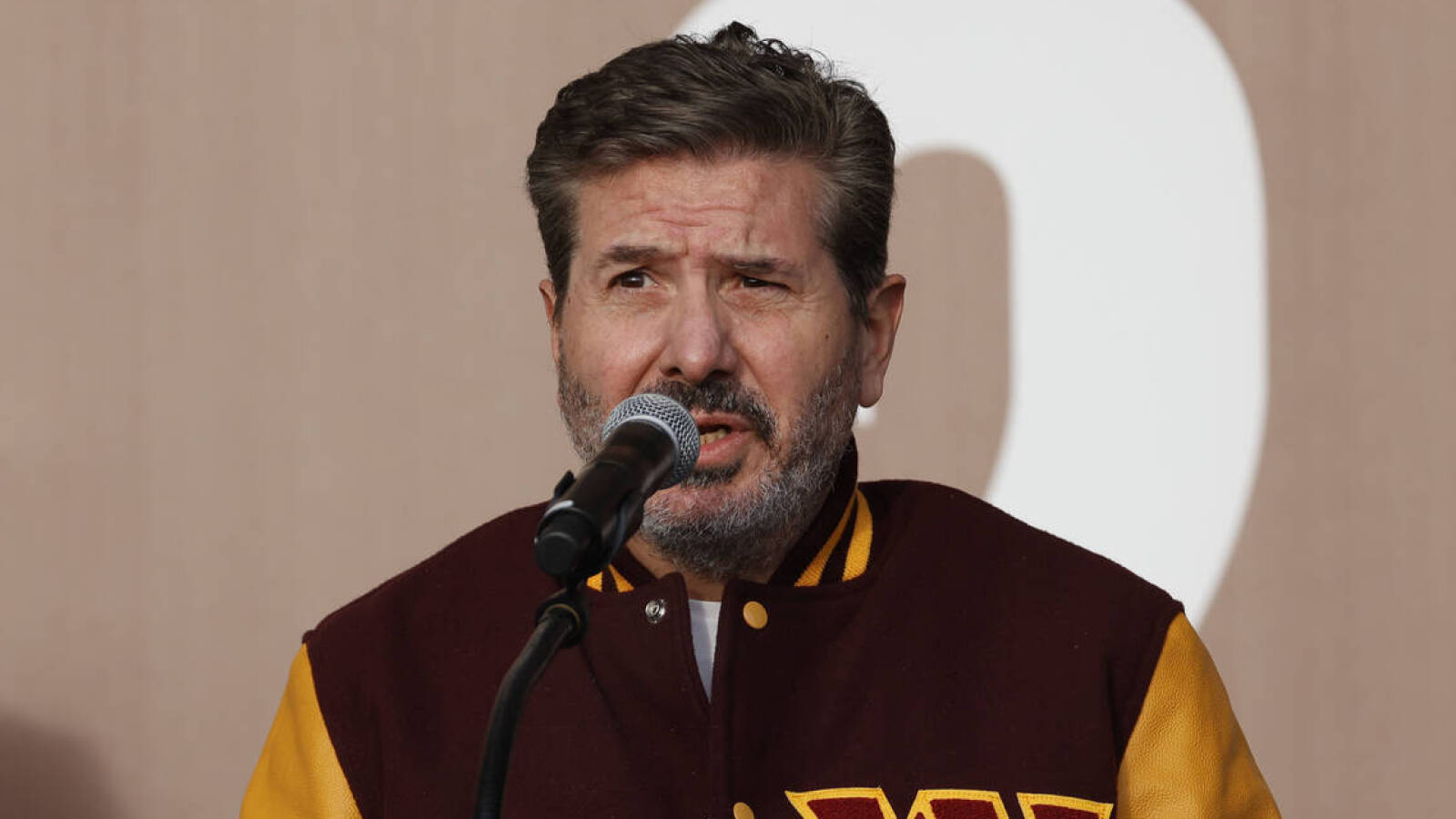 Dan Snyder might be forced to sell Commanders?
Washington Commanders owner Dan Snyder has long been a controversial figure, but Pro Football Talk's Mike Florio says his time as an NFL owner may have recently reached a boiling point.
"For the first time ever, there is a sense among ownership that the time may have come for Daniel Snyder to move on," Florio said in an on-air report Sunday.
The team — which was renamed the Commanders earlier this month — was recently investigated by attorney Beth Wilkinson for workplace misconduct. While the team was fined $10 million for a "highly unprofessional" culture that included bullying, intimidation and multiple allegations of sexual harassment, the findings of Wilkinson's investigation were never released.
"If Wilkinson had been asked to submit a report, the report would have recommended that owner Daniel Snyder be forced to sell the team," Florio reported.
But it was a recent congressional hearing that might be "the straw that breaks the camel's back" for Snyder's time as an owner, says Florio. Earlier in February, a former team employee alleged inappropriate conduct by Snyder himself.
Those allegations will be investigated by the league, and if Wilkinson is brought in to help with the second investigation, it could push Snyder closer to the end of his time as an NFL owner.