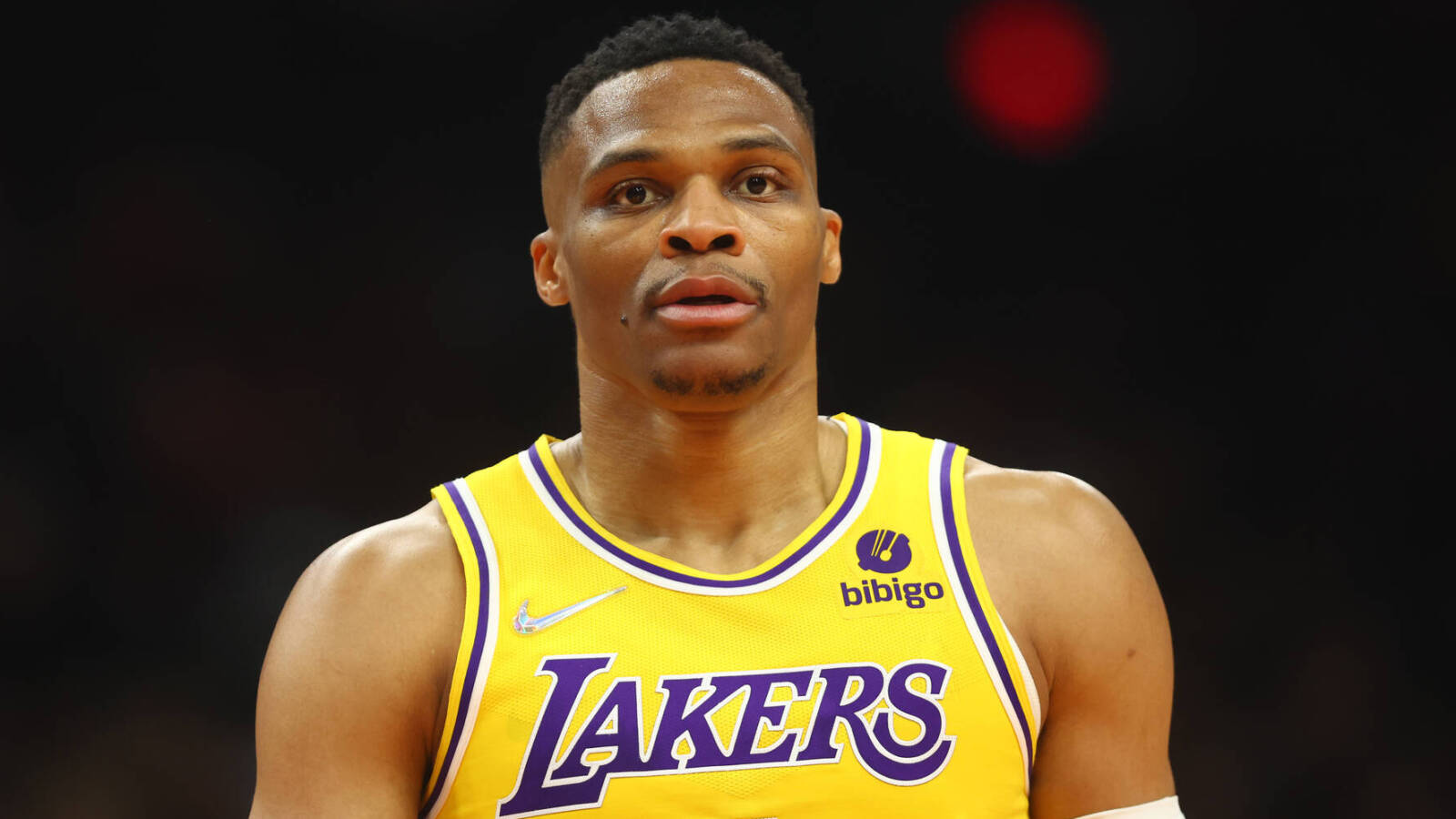 Darvin Ham: I think Russell Westbrook is 'going to flourish'
New Los Angeles Lakers head coach Darvin Ham isn't interested in entertaining trade rumors involving his team, and he says he's focused on maximizing the talent already on the roster. Most notably, Ham says he has plan to turn things around for point guard Russell Westbrook.
Westbrook, 33, averaged 18.5 points, 7.1 assists and 7.4 rebounds during the 2021-22 season, well behind the 22.2 points, 11.7 assists and 11.5 rebounds he averaged during his 2020-21 season with the Washington Wizards. The Lakers missed the playoffs in its first season with Westbrook, but are now on the hook for his $47.1 million salary next year.
While there are talks that the Lakers continue to discuss a deal with the Brooklyn Nets that would swap point guard for Kyrie Irving, Ham says he's excited to work with Westbrook.
"I love Russell Westbrook, man," Ham told Marc Spears of Andscape. "Just his mentality, his approach. Just to see him, a guy of that magnitude and everything he's done in the league to get hated on. But being me, I got a wholehearted plan, a clear plan on how I'm going to use him. I showed it to him, sat down, brought stuff up for him. I think he's going to flourish. We ain't going to try to curtail his energy. We're just going to diversify it, redirect it."
Ham, 48, was hired as the Lakers head coach in May, a little over a month after the team fired Frank Vogel, who was with the team for three seasons. On Friday, Ham dismissed trade buzz, telling ESPN's Dave McMenamin that "we love everyone on our roster."