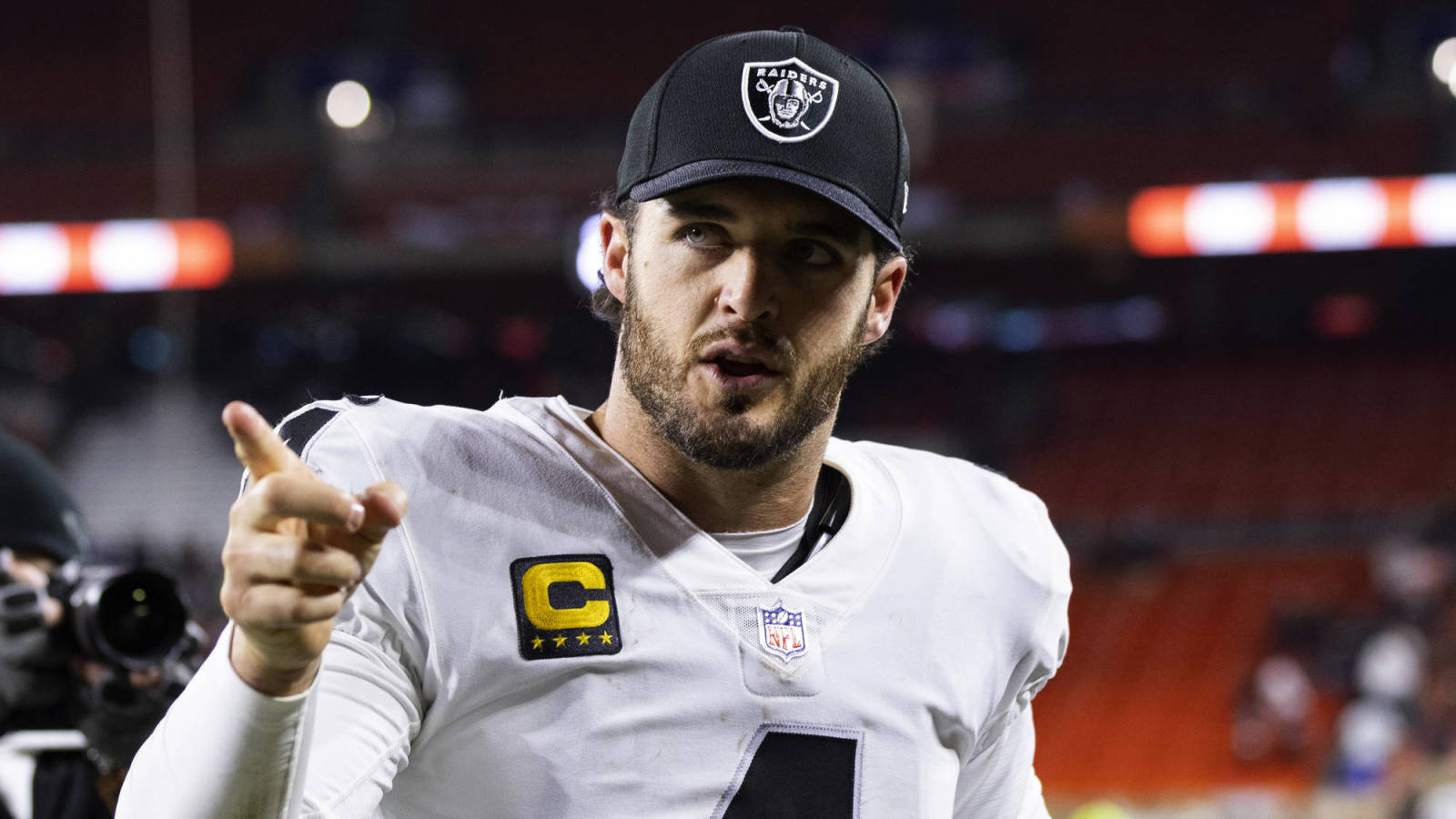 Derek Carr: 'I promise we'll win it, just get the ball back'
The Las Vegas Raiders picked up a crucial, last-second win on Monday in their rescheduled Week 15 contest against the Cleveland Browns. The victory bettered their record to 7-7 and kept them squarely in the AFC playoff hunt.
After the Browns took a 14-13 lead late in the fourth quarter, Raiders quarterback Derek Carr promptly tossed an interception on his team's next possession.
"After that interception, I told the guys, 'Please, I promise we'll win it, just get the ball back,'" Carr said, per the Associated Press.
The Las Vegas defense was able to force a Cleveland punt, and they used their final timeout before the two-minute warning hit. Carr then took the Raiders on an eight-play, 51-yard drive to set up kicker Daniel Carlson's game-winning 48-yard field goal.
Las Vegas is scheduled to play the Denver Broncos at 4:25 p.m. ET on Sunday. Cleveland is slated to take on the Green Bay Packers at 4:30 p.m. ET on Christmas Day Saturday.