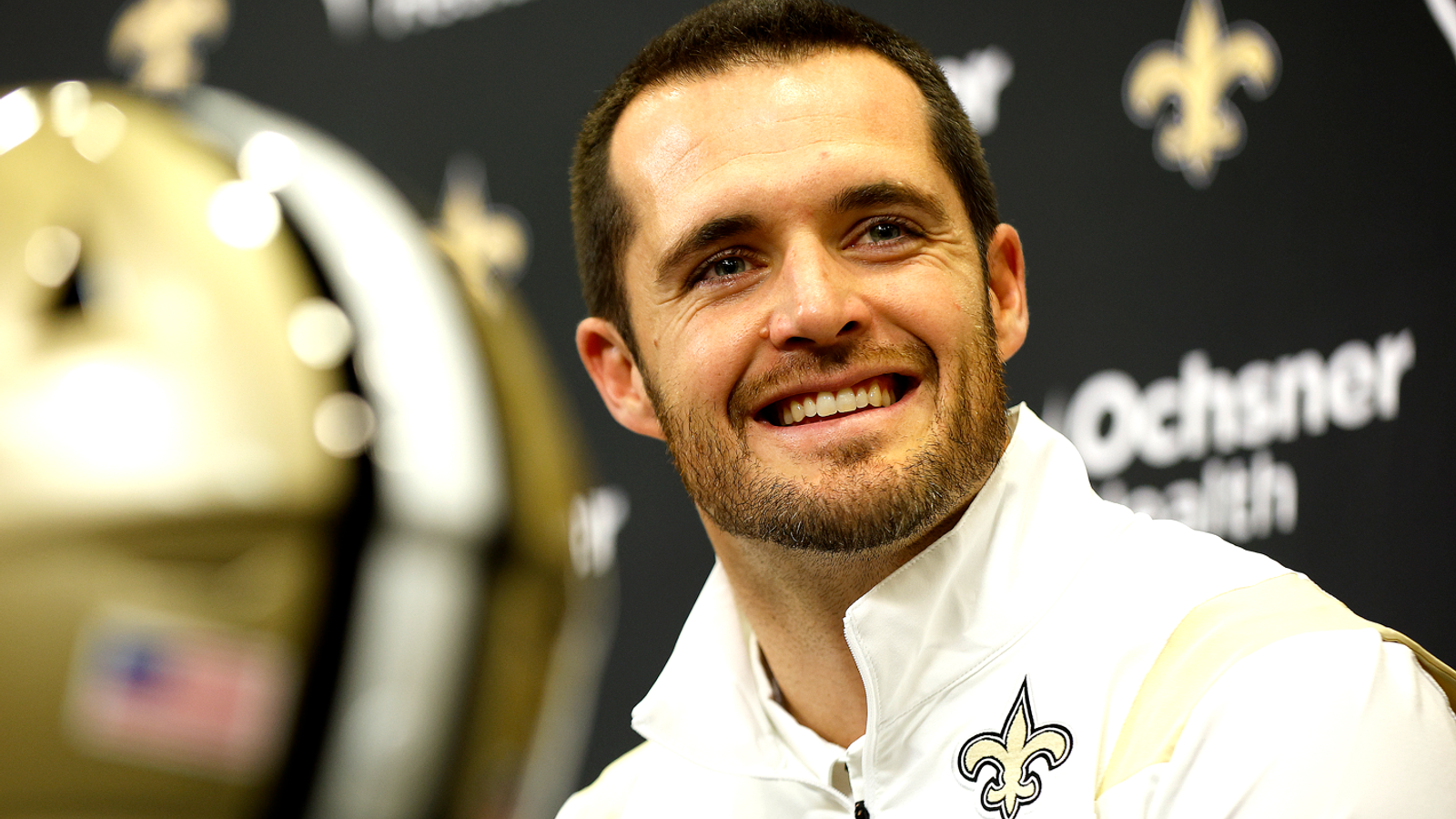 Derek Carr: New Orleans Saints quarterback calls move to new team a 'dream come true' | NFL News
Derek Carr signed a four-year contract with New Orleans Saints worth a reported $150 million on March 6; Carr's message to former team, Las Vegas Raiders: "I wouldn't be me if I didn't say thank you to them… I had nine great years there. A lot of great memories"
Last Updated: 11/03/23 8:06pm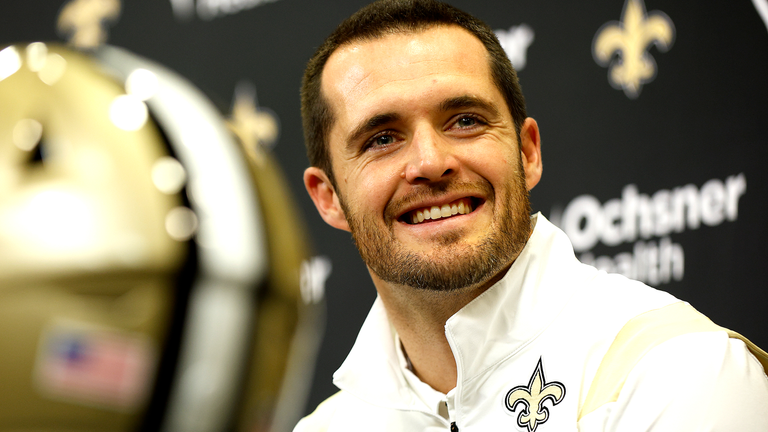 Former Las Vegas Raiders quarterback Derek Carr has called his signing with the New Orleans Saints a "dream-come-true moment" during his introductory press conference with his new team.
Carr put pen to paper on a four-year contract worth a reported $150 million on March 6. The deal is said to include $70 million guaranteed, including $60 million at signing.
"Thank you so much. This really is a dream-come-true moment for me," Carr said. "The warmth and the love that I've felt, it has been unbelievable."
Saints head coach Dennis Allen was the head coach of the Raiders when they drafted Carr in 2014 and the 31-year-old said Allen was a big reason why he opted to sign with New Orleans amid reported interest also from the New York Jets and Carolina Panthers, among others.
"How I feel about this man, hopefully me sitting here tells you what I think about him," Carr said of Allen. "He trusted me with the keys to an organisation.
"We're just getting started, though. All that's in the past."
The Saints began last season with Jameis Winston as their starter at QB before handing the reins over to Andy Dalton on the way to a 7-10 season.
In his nine seasons with the Raiders, Carr played for six head coaches, went 63-79 as a starter and led the team to the playoffs twice but is without a postseason win. He didn't play in their 2016 season playoff game due to a broken leg.
"I wouldn't be me if I didn't say thank you to them," Carr said of the Raiders. "I had nine great years there. A lot of great memories."
Carr set franchise records of 35,222 yards and 217 touchdowns with the Raiders. He is a four-time Pro Bowl selection, including this season when he passed for 3,522 yards, 24 touchdowns and 14 interceptions.