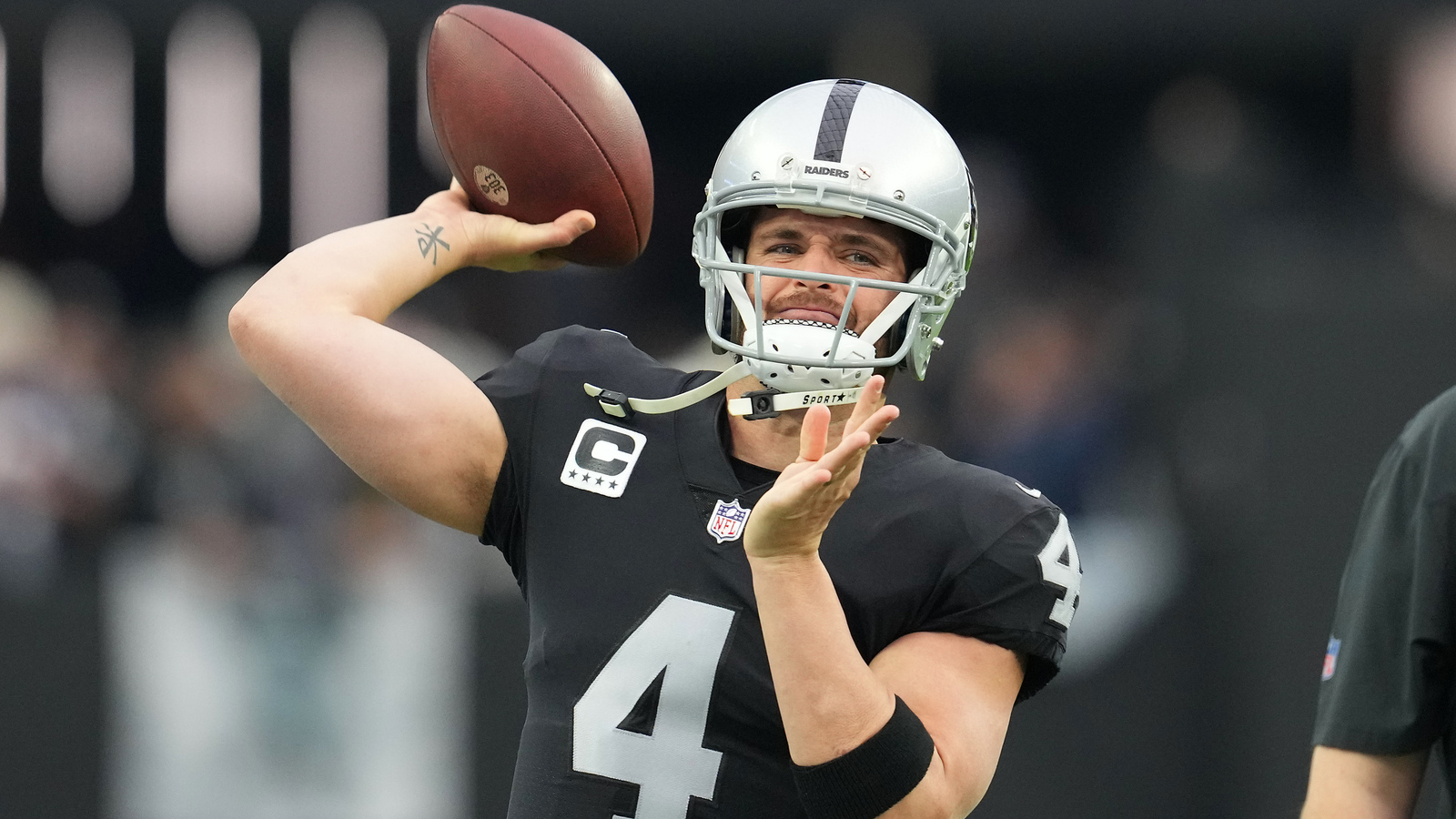 Derek Carr not sharing details on benching, ready to move on
 Derek Carr is simply ready to move on and not dig into the details of why he was benched by the Las Vegas Raiders at the end of the 2022 NFL season.
Carr made that point on Twitter on Saturday when he said it has been the "hardest thing" to keep quiet and not give the details behind the team's decision. 
The fact that Carr felt the need to say anything at all, even in a very cryptic fashion, seems to suggest that he has very strong feelings on what happened at the end of his tenure with the team
.
Carr was benched with two games remaining in the season after being the Raiders' starting quarterback for the past nine seasons in favor of backup Jarett Stidham. That pretty much signaled the beginning of the end of his time with the team.
In the weeks following the end of the Raiders' season, a very disappointing 6-11 campaign, the team began working on finding a trade partner while Carr himself acknowledged his time with the team is finished.
 
It remains to be seen where he ends up next, but even with his struggles this season he is still a top-half of the league quarterback and could probably help a lot of quarterback needy teams that feel they are close to contending but do not have a premium pick in the 2023 NFL Draft. The New York Jets and Washington Commanders would seem to be two teams at the top of that list.