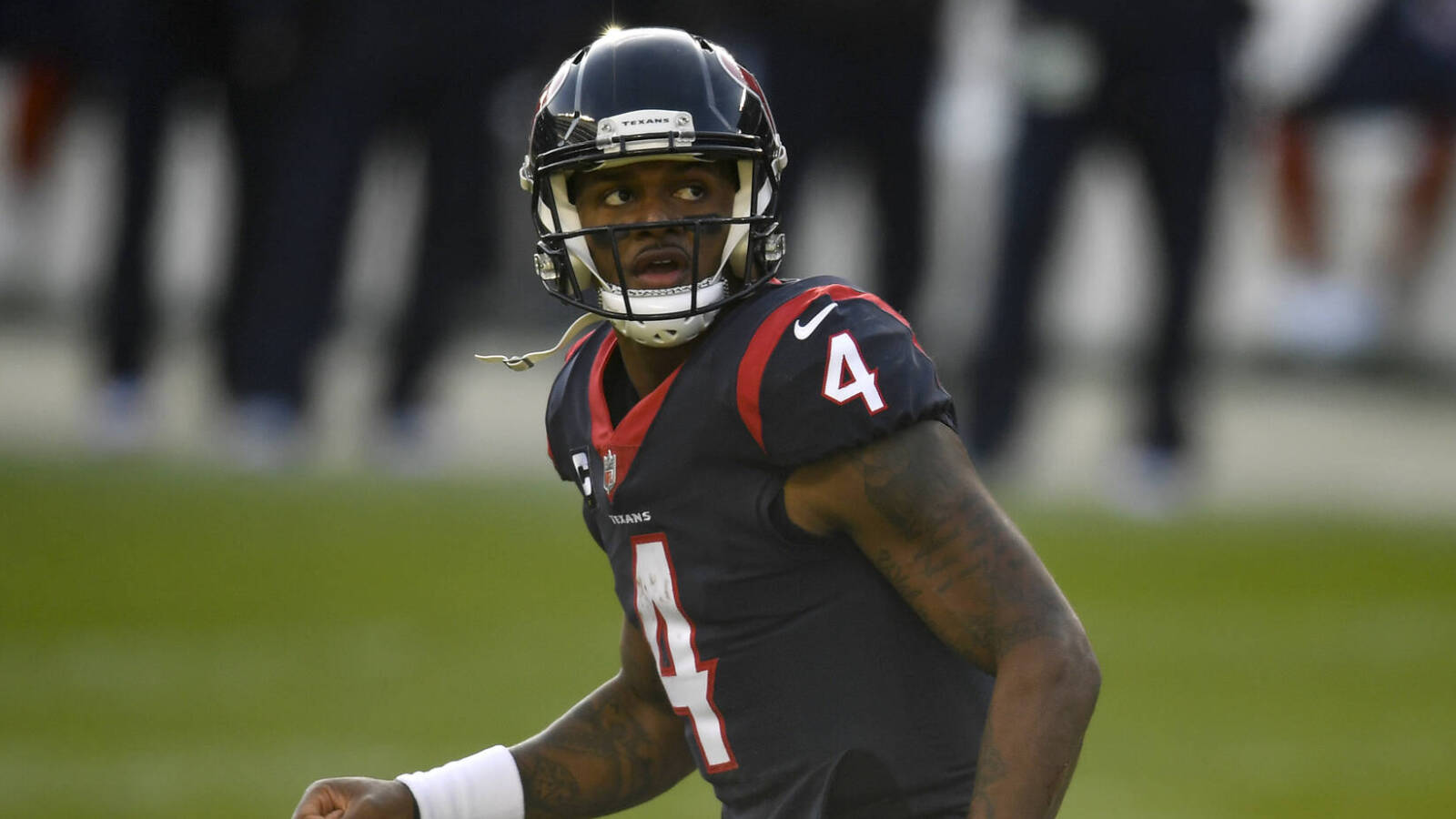 Deshaun Watson could be traded as soon as Wednesday?
It was reported in late February that "multiple teams" were still interested in Houston Texans star quarterback Deshaun Watson, who didn't play a single down during the 2021 campaign following his offseason trade request. However, it was later said that clubs hadn't "shown any urgency to pursue a trade" as Watson still faced 22 lawsuits alleging acts of sexual assault and misconduct and 10 criminal complaints. 
There could be some clarity regarding Watson's legal situation as early as Friday when a grand jury will hear evidence. The 26-year-old is expected to sit for depositions in some of the civil cases. Per Mike Florio of Pro Football Talk, Watson could be traded "when the new league year begins" next Wednesday if the grand jury does not indict him on felony charges. 
The Seattle Seahawks, which recently agreed to trade one-time Super Bowl champion Russell Wilson to the Denver Broncos, and the Carolina Panthers were linked with Watson on Wednesday. The Washington Commanders are presumably out of the Watson sweepstakes after striking a deal with the Indianapolis Colts for Carson Wentz. 
Florio notes the Minnesota Vikings could pursue a trade for Watson that would allow them to send Kirk Cousins to Houston in return. Also the Tampa Bay Buccaneers could view Watson as a replacement for Tom Brady assuming Brady is either truly retired or just doesn't want to play for the Bucs again. 
Among other clubs, the Miami Dolphins,
New York Giants,
Philadelphia Eagles,
Arizona Cardinals,
Cleveland Browns, Green Bay Packers and Pittsburgh Steelers are viewed as unlikely landing spots for Watson for one legitimate reason or another. 
As for the signal-caller missing some portion of the 2022 season due to a suspension, Florio explained that "whoever gets Watson may not get him for several weeks of the regular season" but added that any transaction would be "not a one-year move but a 10-year effort."