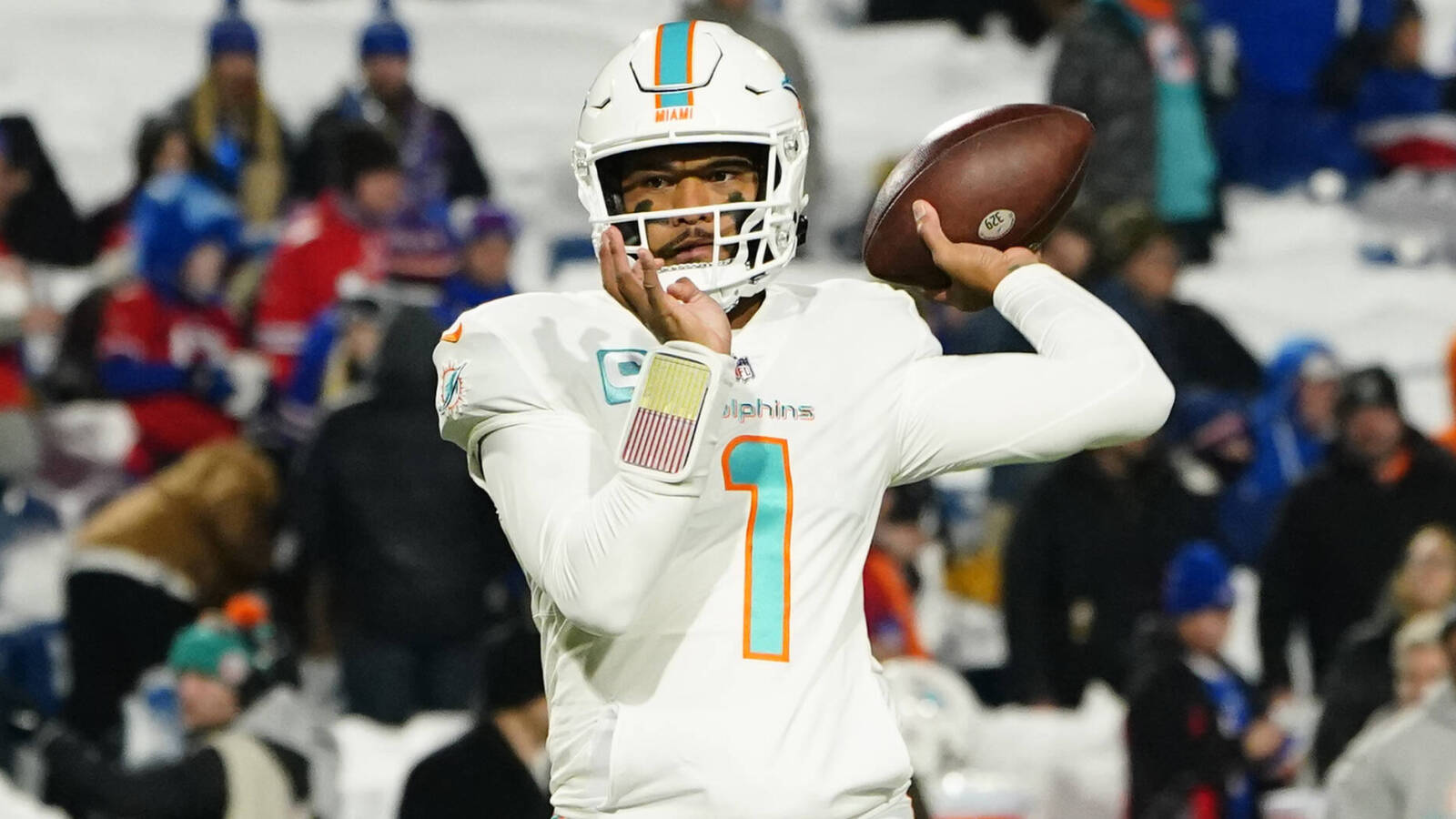 Dolphins HC Mike McDaniel addresses Tua Tagovailoa's future
Miami Dolphins head coach Mike McDaniel seems committed to keeping Tua Tagovailoa his starting quarterback despite injury concerns hovering over Tagovailoa this winter.
"You guys know how I feel about Tua, and that hasn't changed at all," McDaniel told reporters after Sunday's 34-31 playoff loss at the Buffalo Bills, per Kevin Harrish of the Comeback. "I see, I think we all see him as the leader of this team, and when it's appropriate for him to lead the team, I will jump on that opportunity. He's a great player with only improvement in front of him as well. We're talking about a 24-year-old quarterback that I think when I signed up for this job, I spent six months trying to convince people that he was good. 
"So the fact that people are – the fact that Las Vegas saw it as a four-point swing when it was announced that he was – it means that, he's a — yes, this is a challenging time for him, yes, his health is of primary importance, but I would be a fool to not embrace him when he's healthy and ready to go." 
Tagovailoa experienced a scary-looking injury in September and is believed to have suffered at least two concussions this season. He last entered the concussion protocol after the loss to the Green Bay Packers on Christmas Day, and that game proved to be his final appearance of the campaign. Rookie Skylar Thompson started in Tagovailoa's place at Buffalo's Highmark Stadium and nearly guided the Dolphins to what would've been an incredible upset victory. 
The Dolphins have until May to decline or exercise the fifth-year option attached to Tagovailoa's rookie contract. It was reported last week that an unnamed AFC executive said Miami "can't tie the money to a player you're not sure can stay healthy," and it was later noted that Tampa Bay Buccaneers quarterback Tom Brady potentially joining the Dolphins when the new league year opens in March is "definitely on the table." 
A healthy Tagovailoa proved to be a Most Valuable Player candidate in McDaniel's first year with the Dolphins. According to ESPN stats, the first-round pick from the 2020 NFL Draft finished the regular season with a league-best 105.5 passer rating and first among qualified players with an average of 8.9 yards per pass attempt. He was third with a 68.9 total QBR and tossed 25 touchdown passes across 13 games.