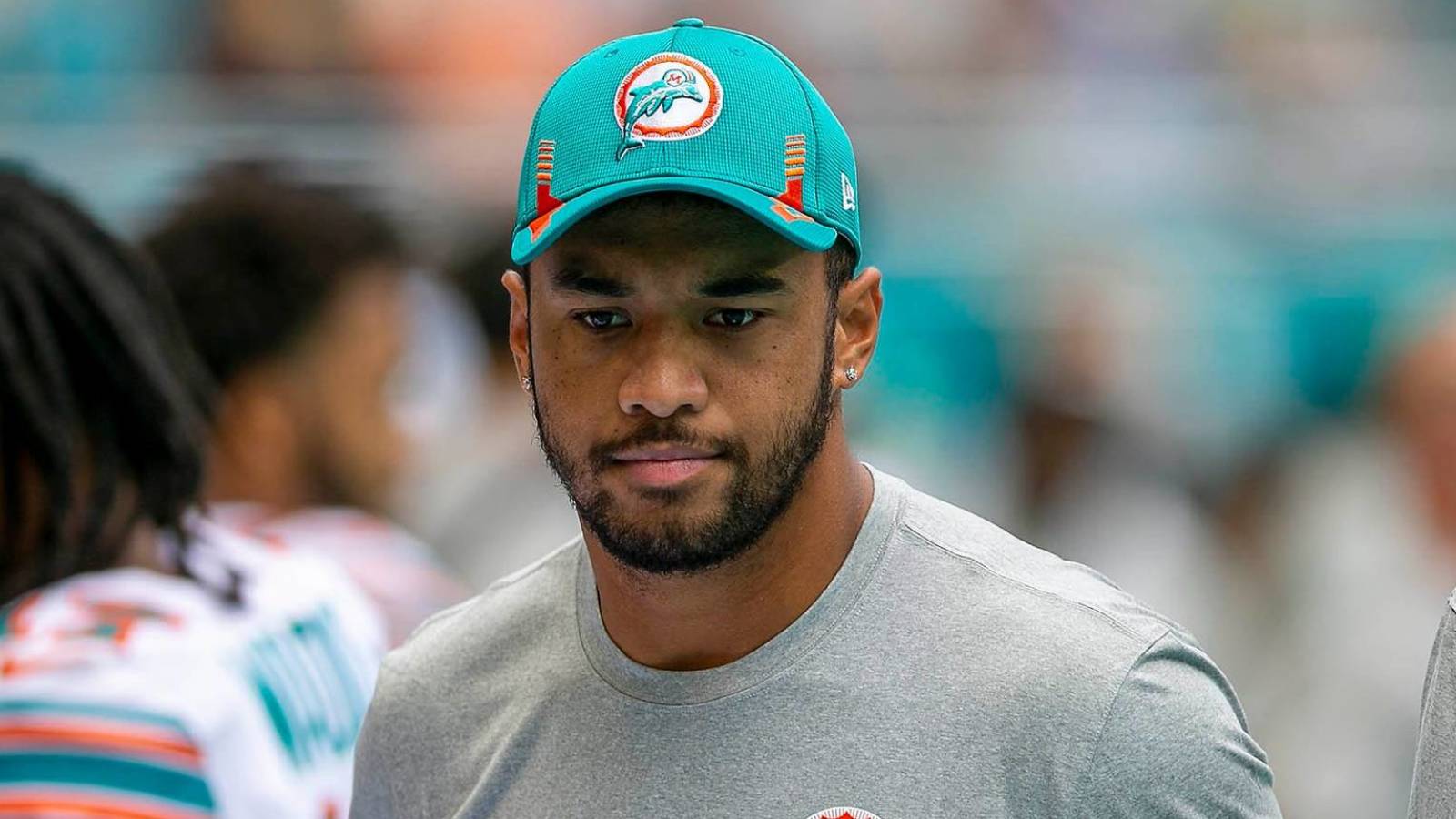 Dolphins' Tagovailoa improving, could play vs. Jags in London
Miami Dolphins starting quarterback Tua Tagovailoa has been sidelined because of the fractured ribs he suffered in the Week 2 blowout loss to the Buffalo Bills. 
Per Miami's WPLG, however, Dolphins head coach Brian Flores told reporters Monday that Tagovailoa is improving and could be back in the lineup for this coming Sunday's game against the Jacksonville Jaguars in London. 
"I talked to him today," Flores said of his QB1. "He threw today. He looked, he's definitely making progress and you know we'll take it this day-to-day and we're hopeful that he'll practice this week." 
Flores added: 
"I saw him today. He looks, he's making a lot of improvements. What we'll need is to see him move around, see him throw the ball, see him make throws on the run, see the deep ball. I mean the one thing we won't see is real and true contact on the quarterback. There's obviously going to be from a pain-tolerance standpoint some things that he's going to have to push through, which I'm sure he will.
"That's what we're looking for. Him to go through a normal practice, make all the throws, and go through a two-hour practice." 
Backup Jacoby Brissett hurt his hamstring in the Week 5 loss to the Tampa Bay Buccaneers, and Myles Simmons of Pro Football Talk noted Brissett's status for the Jacksonville contest is unclear. The Dolphins, meanwhile, continue to be linked in trade rumors with disgruntled Houston Texans quarterback Deshaun Watson even though Watson is facing 22 lawsuits alleging acts of sexual assault and misconduct and 10 criminal complaints. 
The NFL trade deadline is Nov. 2, so Tagovailoa still has a handful of opportunities to silence such reports and show he's the right man for the Miami job if he's healthy enough to compete.