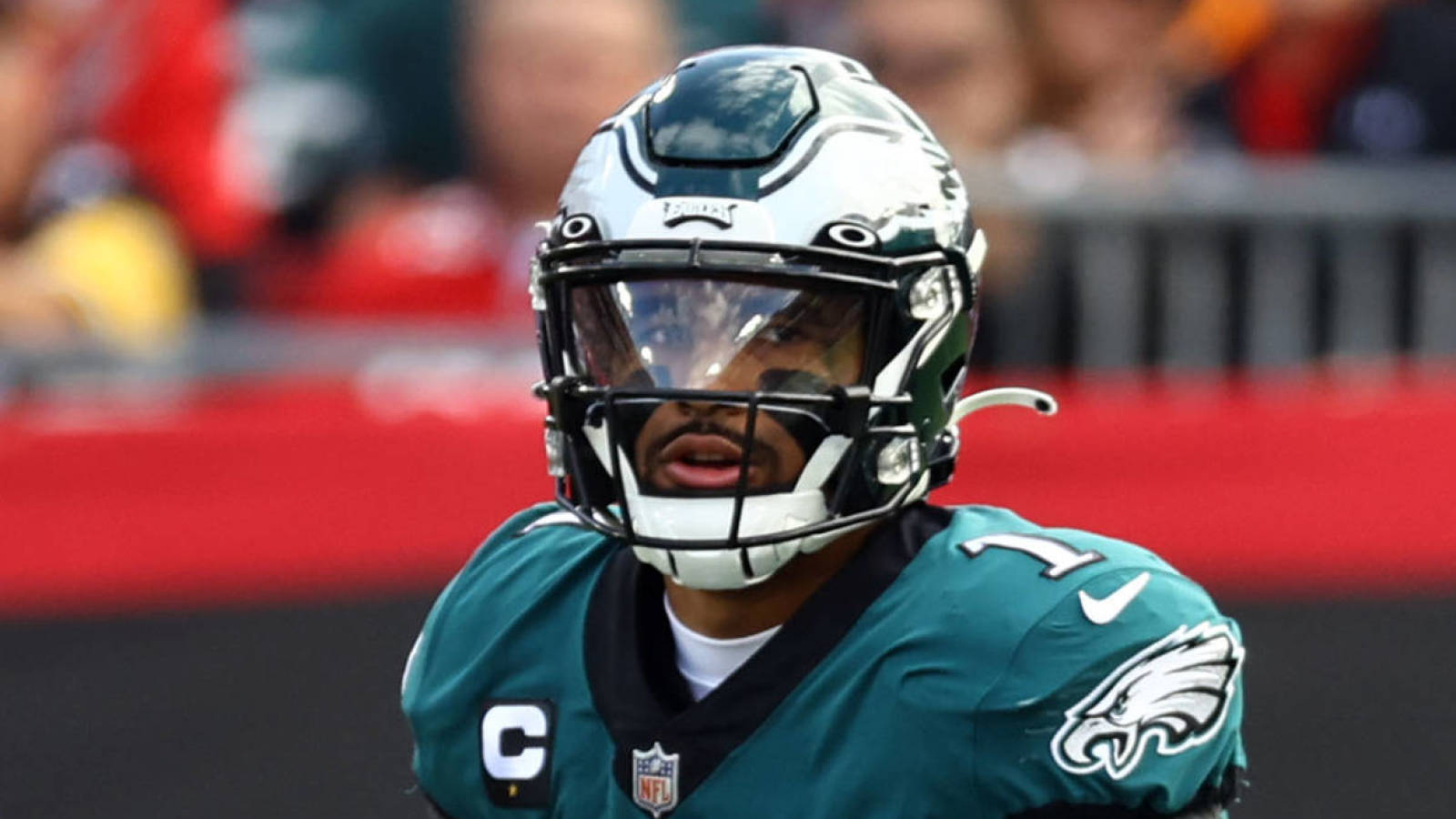 Eagles QB Jalen Hurts wears walking boot after playoff loss
Philadelphia Eagles quarterback Jalen Hurts had a rough game against the Tampa Bay Buccaneers and later spoke to the media while wearing a walking boot on his left leg.
Hurts, 23, told reporters that the injury wasn't suffered against the Buccaneers and that it's something he's been dealing with for a while. Hurts also said that he hopes he'll be able to avoid surgery.
In his first career playoff game, Hurts completed 23 of 43 passes for 258 yards with one touchdown and two interceptions. He also added 39 rushing yards on eight attempts. The stats are a little misleading, as the Eagles were unable to score points at all until the fourth quarter when the game was out of reach.
Hurts' performance was enough to prompt some viewers to question his ability to be the Eagles' quarterback of the future. However, coach Nick Sirianni left little room for doubt that Hurts will be Philly's starter heading into 2022.