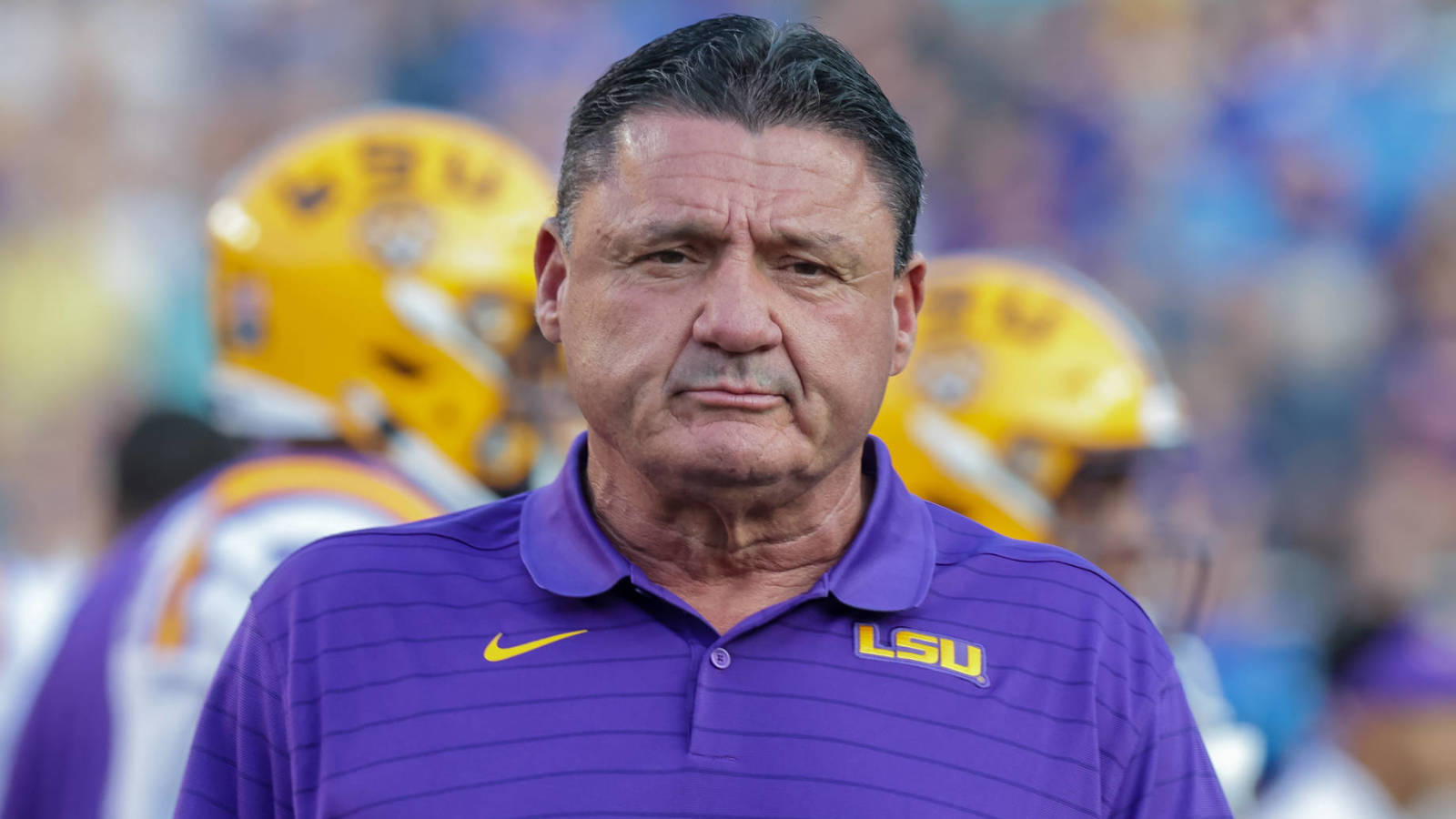 Ed Orgeron will not return as LSU coach in 2022
Ed Orgeron will not return as head coach of the LSU Tigers in 2022, despite leading the team to a victory in the College Football Playoff National Championship in 2020.
According to Ross Dellenger of Sports Illustrated, Orgeron and LSU have reached a separation agreement that will see him stay on as the team's coach for the remainder of the 2021 season and leave following its conclusion.
Orgeron, 60, was named the interim head coach at LSU in September 2016 following the firing of Les Miles. He was named the full-time coach after the team won five of its next seven games. Under Orgeron, LSU won three of four bowl game appearances as well as a national championship.
While Orgeron has a 49-17 record as the Tigers head coach, the team is just 9-8 since its championship victory and 4-3 so far in 2021. According to Dellenger, the decision to part ways with Orgeron runs deeper than the team's disappointing 2020 and 2021 seasons. He described a "strained relationship between coach and administration" that has "warped into an untenable situation, distrust and outbursts."
The news of the separation agreement came less than 24 hours after LSU earned an upset, 49-42, victory over No. 20 Florida.
Orgeron previously served as head coach at Ole Miss from 2005 to 2007 and was the interim head coach at USC in 2013. He joined LSU as a defensive line coach in 2015.