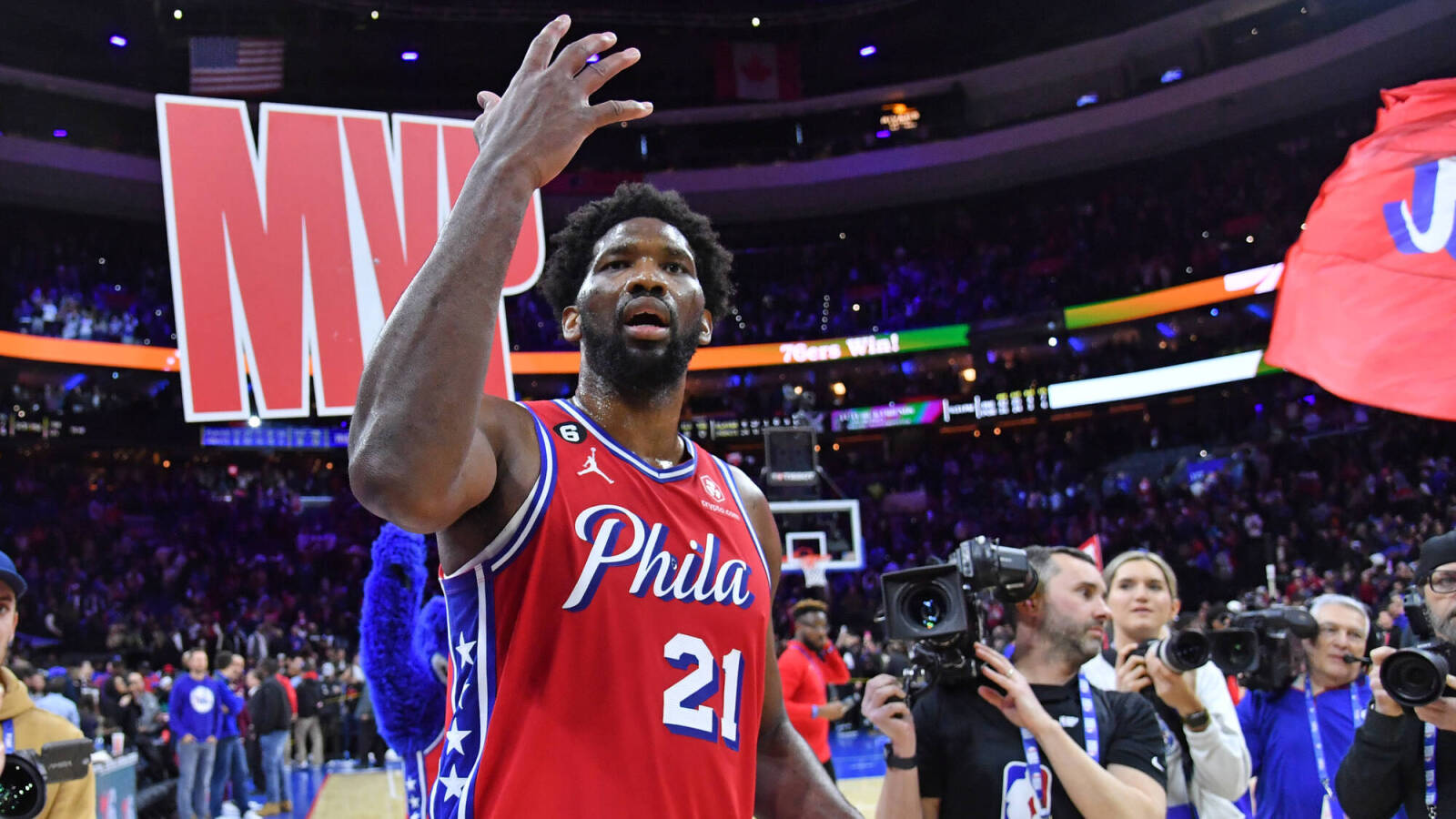 Embiid boosts MVP case with monster night vs. Portland
While Denver Nuggets star Nikola Jokic remains the odds-on favorite to win a remarkable third-straight MVP, Joel Embiid of the Philadelphia 76ers continues to make his case, which is getting harder to ignore. 
On Friday night, Embiid scored the game-winner with 1.1 seconds left, lifting Philadelphia over the Portland Trail Blazers by a 120-119 score. The Sixers' big man finished 13-of-20 from the field and 13-of-18 from the charity stripe for 39 points while adding seven rebounds, four assists, two steals and three blocks to his stat line. 
Embiid has now posted 35 or more points for the 23rd time this season, a statistical achievement which according to ESPN had only been accomplished twice prior to Friday
Embiid joins Hall of Famers Moses Malone and Shaquille O'Neal as the lone players to achieve the feat since the NBA/ABA merger in 1976. Both Malone and O'Neal were named league MVP in those seasons.