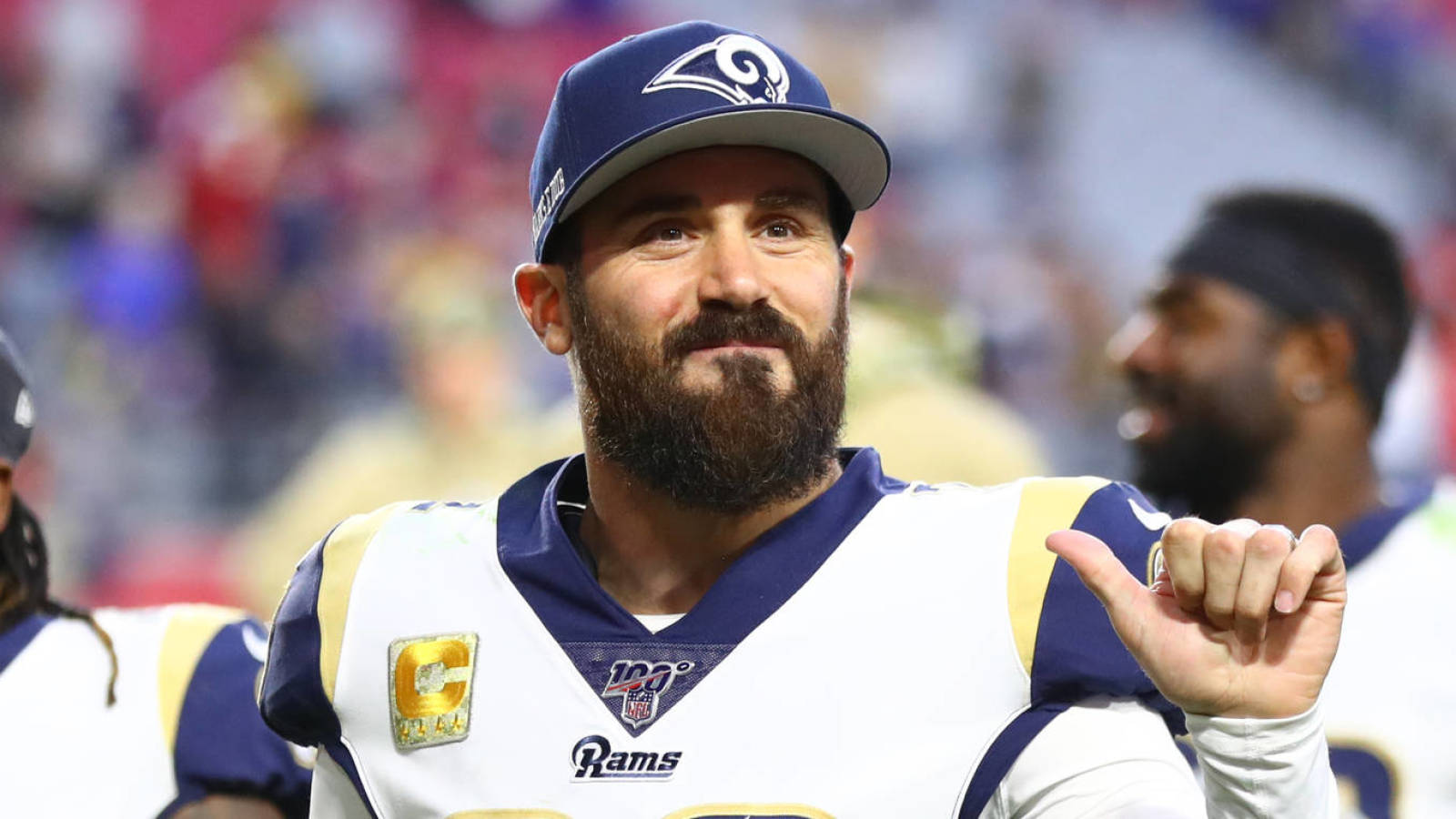 Eric Weddle comes out of retirement to sign with Rams
The Los Angeles Rams have a reunion in the making ahead of their Wild Card game, as the team reportedly lured safety Eric Weddle out of retirement to be on their playoff roster.
Weddle, 37, played just one season for the Rams before hanging up his cleats. Prior to that 2019 campaign, he played nine seasons for the San Diego Chargers and three for the Baltimore Ravens, amassing 29 interceptions for 467 yards with eight forced fumbles, four touchdowns on returns and 1,179 combined tackles.
The decision to bring Weddle back was, of course, not just for the nostalgia. The Rams head into their wild-card matchup against the Arizona Cardinals without de facto safety Jordan Fuller, who will miss the entire postseason with an ankle injury he sustained in last weekend's 27-24 overtime loss to the San Francisco 49ers.
Fuller's leadership will certainly be missed as L.A.'s beat-up defense tries to rally from the disappointing season-ending loss to the Niners, but they are surely hoping Weddle can fill the void when they host Arizona on Monday night.
The Rams defeated the Cardinals 30-23 in the teams' most recent regular-season matchup on Dec. 13.