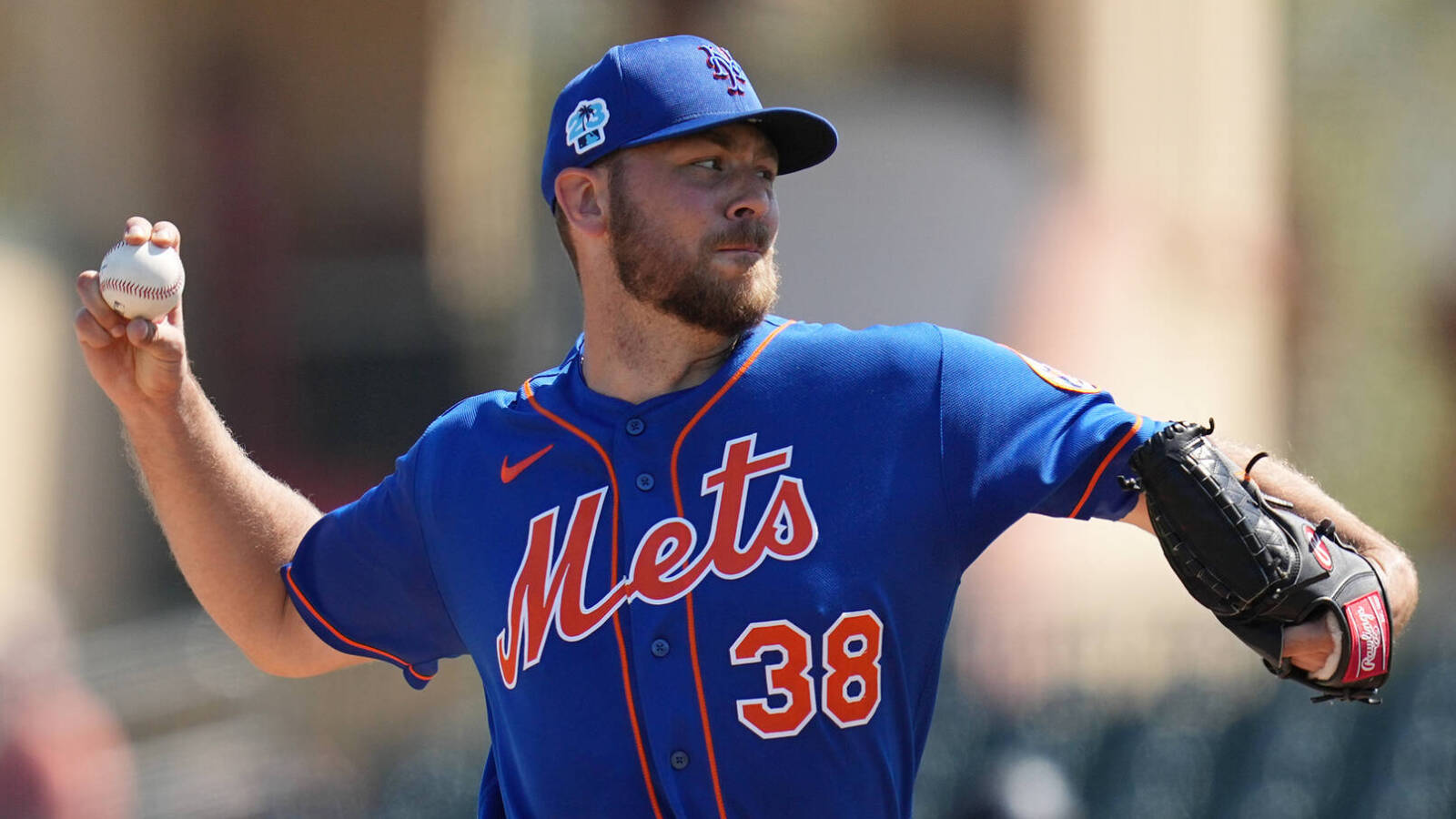 Examining the Mets' pitching depth
We are just under three weeks away from MLB Opening Day, but the injury bug has already hit the New York Mets pitching staff. 
Last Sunday, Mets starter Jose Quintana exited the Mets' game against the St. Louis Cardinals with left side tightness. It was later diagnosed as a small stress fracture to his fifth rib. The southpaw will miss the start of the season, and maybe more, due to the injury.
Quintana was supposed to be the Mets' No. 4 starter in 2023. The lefty signed a two-year, $26 million deal with the Mets this offseason after posting a 2.93 ERA in 165.2 innings with the Pirates and Cardinals in 2022.  
The Mets starting rotation will feature Max Scherzer, Justin Verlander, Kodai Senga and Carlos Carrasco, but now has a hole at the No. 5 spot.
David Peterson is the most likely candidate to fill that slot. Last Saturday, Peterson was nailed in the foot by a comebacker and had to leave the game. Luckily he avoided serious injury, which will keep him in the mix for the No. 5 job. 
Peterson made 19 starts for the Mets last season. The southpaw struck out 126 batters and posted a solid 3.83 ERA in 105.2 innings. 
His main competition for the No. 5 role will be Tylor Megill. Megill, the Mets' Opening Day starter in 2022, had a tremendous start to the 2022 season, before getting injured. After returning to the Mets, Megill pitched out of the bullpen and struggled mightily.
Jose Butto, the Mets' top big league-ready pitching prospect; veteran Joey Luchessi, who has a 4.24 ERA in 337.2 career innings; and Elieser Hernandez, whom the Mets acquired in a trade from Miami this offseason, are other starting pitching options for the Mets.
Edwin Diaz, Adam Ottavino, David Robertson, Brook Raley and Drew Smith make up the core of the Mets bullpen. 
In addition to those five, the Mets have young arms in Bryce Montes de Oca, Stephen Nogosek, Grant Hartwig and Zach Greene, all of whom could make a big impact in 2023. 
John Curtiss, Sam Coonrod, Tommy Hunter, Jimmy Yacabonis and Jeff Brigham are all veteran arms who are likely to see time in the Mets bullpen this season.
The Mets have a lot of pitching depth in 2023. Pitching injuries are inevitable, but the club is more than prepared to handle them.