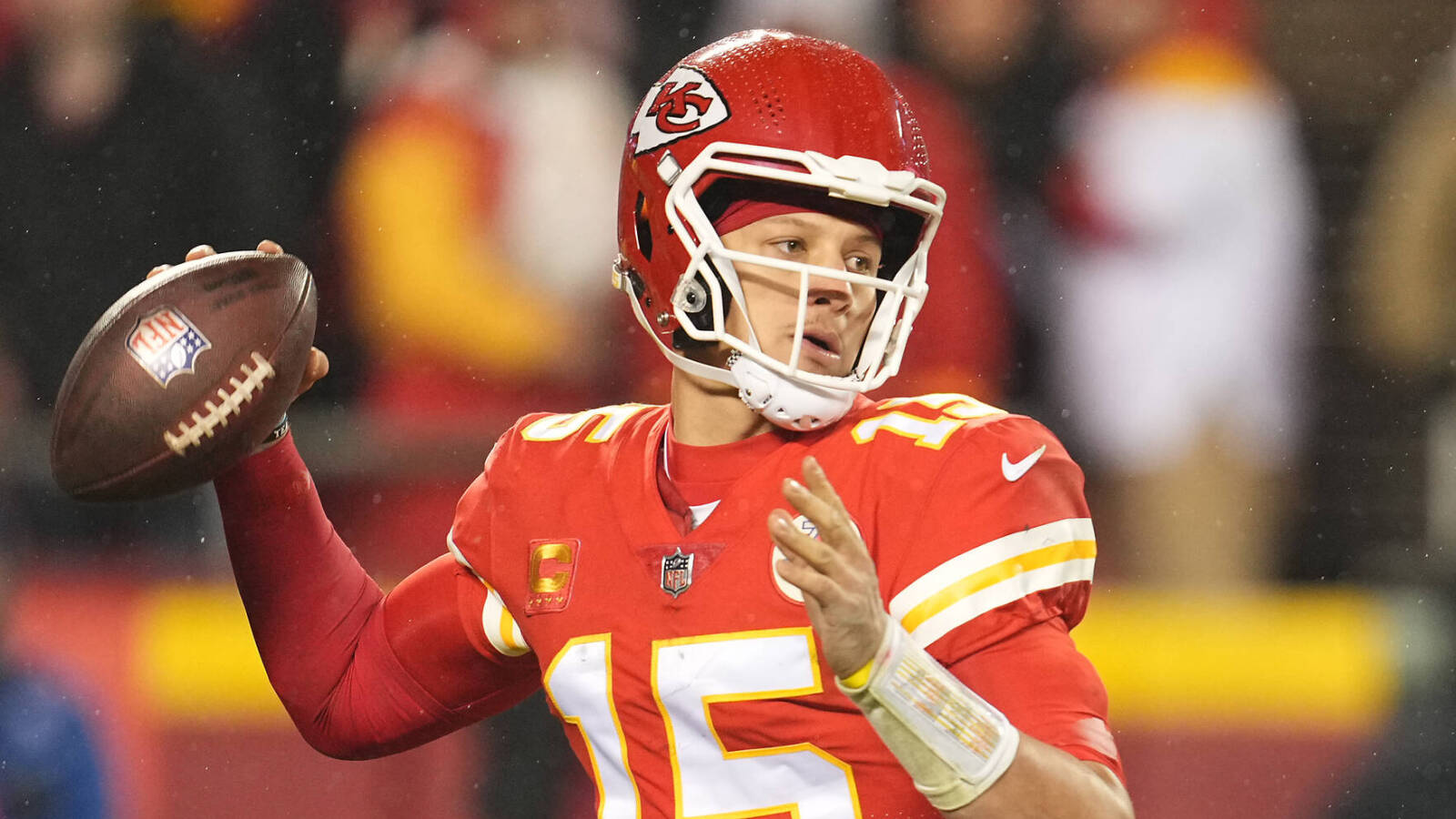 Extent of Patrick Mahomes' ankle injury revealed
Patrick Mahomes suffered a fairly significant ankle injury during the Kansas City Chiefs' win over the Jacksonville Jaguars, but the star quarterback is expected to play through it.
Mahomes exited Saturday's divisional round playoff game after his leg got caught under a Jaguars defender while Mahomes was delivering a pass. He went to the locker room for tests and sat out a drive before returning.
On Sunday, ESPN's Adam Schefter confirmed that Mahomes suffered a high ankle sprain. A source told Schefter that the injury is "nothing more than that" and Mahomes is planning to play in the AFC Championship Game next Sunday.
Mahomes likely underwent X-rays when he was sent to the locker room on Saturday. We can assume those came back negative. He seemed furious with head coach Andy Reid and a Chiefs trainer when he was taken out of the game (video here).
Veteran backup Chad Henne led a 98-yard touchdown drive while Mahomes was sidelined, which was a huge factor in Kansas City's 27-20 victory. Still, there is no question the Chiefs are better with Mahomes on the field, even if the former MVP is nowhere near 100 percent healthy.