Fact or Fiction: Stetson Bennett is better than JT Daniels
In today's Fact or Fiction I look at three big recent topics in college football and decide whether the statement is indeed FACT or if it's FICTION.
1. Stetson Bennett is better than JT Daniels.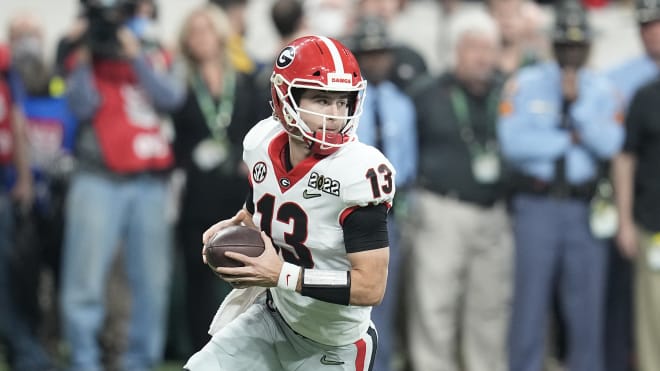 Farrell's take: FACT. There is zero debate any more. Last season everyone waited for Daniels, the former five-star from USC, to get healthy and save Georgia's season as Bennett struggled. This season people were confused that Bennett was the man by game two after yet another lingering injury to Daniels.
But now? After a national title it is clear that Bennett is the better quarterback and that having him back is much more important than having Daniels back as the latter has hit the transfer portal.
Yes, we ranked Daniels just behind Trevor Lawrence and Justin Fields when he came out early in 2018 so of course I want him to live up to that hype, but the bottom line is he's been run out of LA and now Athens by much lower-ranked players. And he's just not that good.
*****
2. The new streamlined NCAA constitution will be quick to make changes.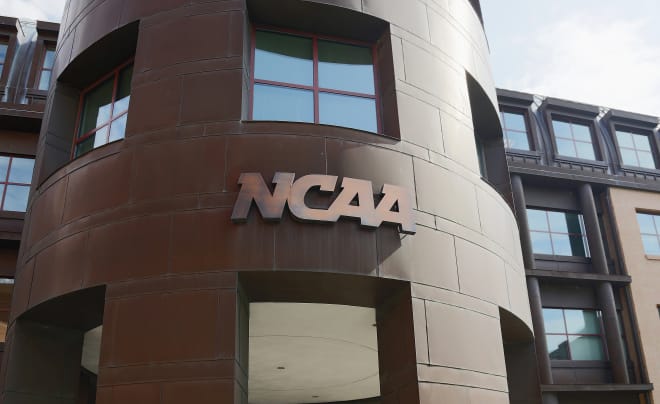 Farrell's take: FICTION. I want to laugh. In fact I will. The NCAA, as usual, is about five years behind the times and now it has decided to ratify and streamline the constitution. Good luck. That thing is so old and outdated after all the changes of the last couple of years that it needs to be burned and re-written.
But we all know the NCAA will try to keep many of its archaic practices that will be defunct in a few years while being extra slow to adjust to NIL, the transfer portal, conference realignment and other issues.
Trust me, by the time it announces any changes there will be 10 more happening in front of its eyes. The NCAA has never been forward thinking and that won't change.
*****
3. Isaiah Neyor is a huge loss for Tennessee.
Farrell's take: FICTION. I like this kid a lot. In fact when he originally chose Tennessee out of the transfer portal – he flipped from the Vols to Texas on Thursday – I compared him with a poor man's Cordarrelle Patterson. That's how high his ceiling is. He's big at 6-foot-4 and thick at 210 pounds and he had 12 touchdowns last year for Wyoming, which could easily be 16 in the right Power Five offense.
New Texas QB Quinn Ewers should be smiling, while the Vols lost a big one here. Just watch.