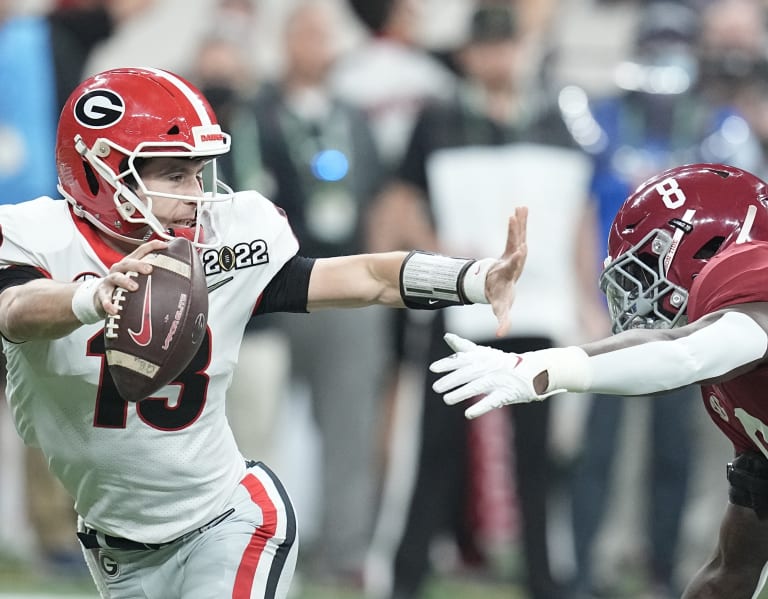 Fact or Fiction: Stetson Bennett will transfer from Georgia
1. Georgia QB Stetson Bennett will transfer.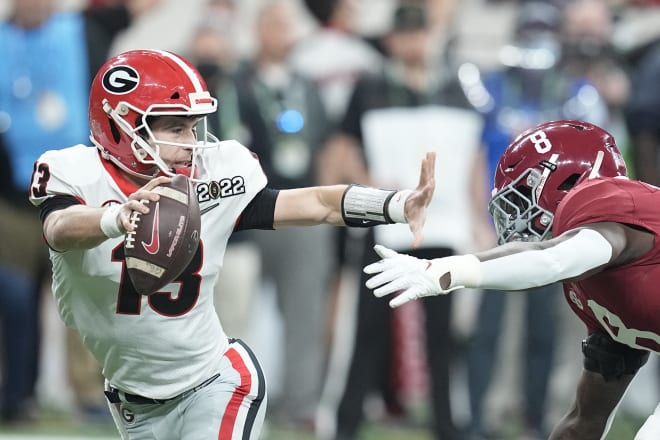 Farrell's take: FICTION. The former walk-on quarterback is all the rage in Athens right now, but on "Good Morning America" he hinted at playing next season, but not knowing where. Would it be possible that the man who helped end the 41-year UGA national title drought ends up elsewhere?
JT Daniels, Brock Vandagriff, Gunner Stockton and others will do their best to send him packing – and who knows what can happen after spring football – but it's hard to envision this scenario. Kirby Smart will do what's best for the football program, but Bennett has already left once and then returned, so his heart is in Athens and that's where he will stay.
*****
2. Alabama would have won without the injury to Jameson Williams.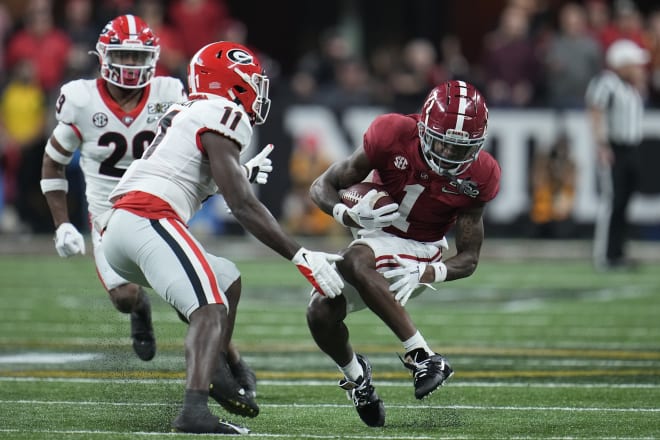 Farrell's take: FICTION. This is a tricky question because it was clear that Williams had the potential to be a real problem on his big catch down the middle for Alabama. But the way Georgia played in the fourth quarter leads me to believe the Bulldogs would not be denied this season. They were the more physical football team and seemed to want it more. Williams and his playmaking ability would have helped, but not enough.
*****
3. Kirby Smart will win another national title.  
Farrell's take: FACT. The way UGA is recruiting this will happen again. Smart is 1-1 in national title games and if he stays in Athens he will get to at least two more over the next several seasons. And now that he's over the hump and has defeated Nick Saban just watch what he can accomplish. I see at least two more national titles in his future.