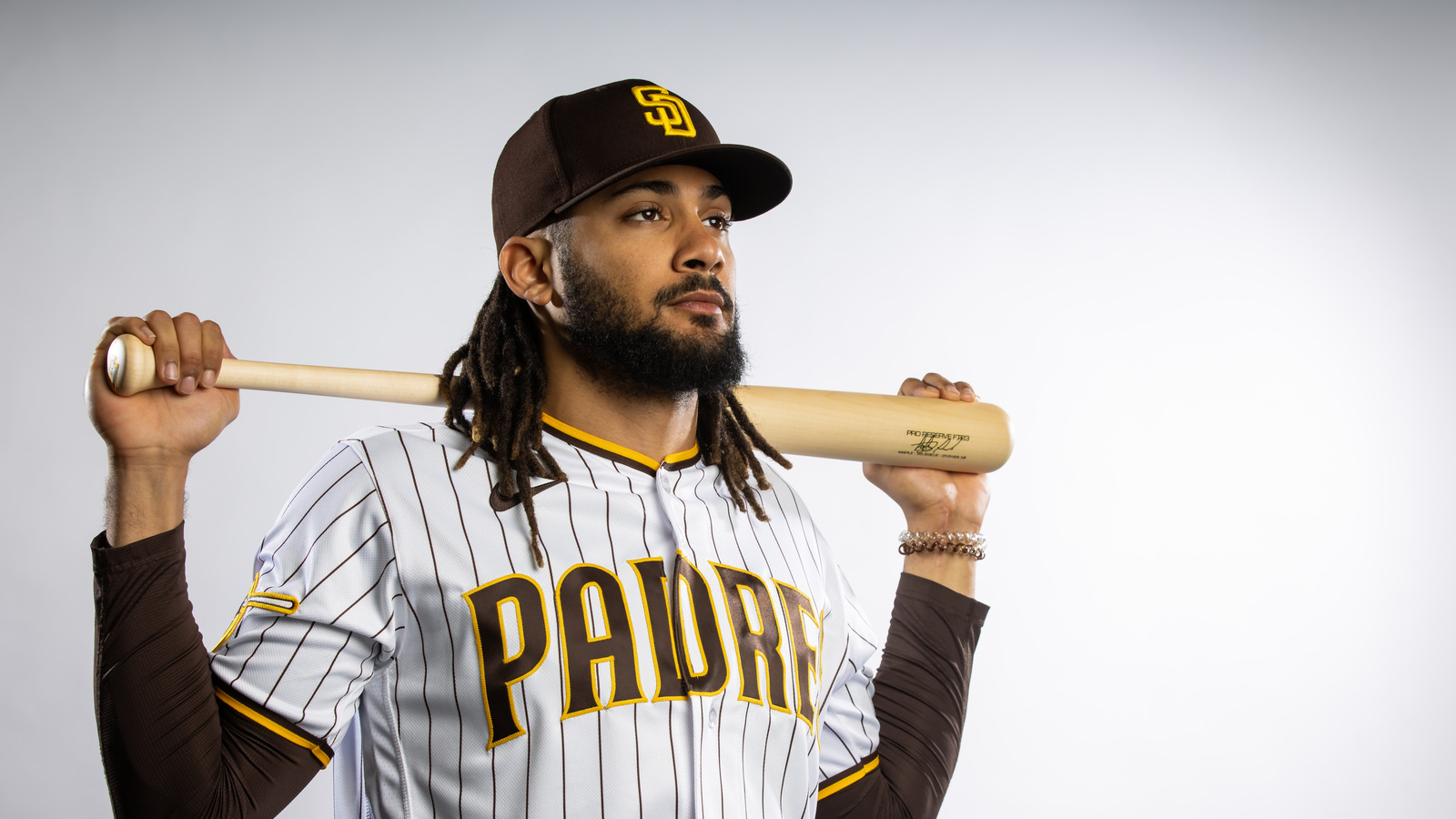 Fernando Tatis Jr. closing in on spring training debut
Fernando Tatis Jr. last suited up for a game with the San Diego Padres during the 2021 season, but his long hiatus appears to be on the verge of coming to an end.
On Saturday, Padres manager Bob Melvin indicated that Tatis could potentially make his 2023 spring training debut on Tuesday against the San Francisco Giants. 
"I'm hoping it is the game in San Francisco," Melvin told reporters via 97.3 The Fan. "He's always lobbying for a little earlier too, but training staff, everybody, has a little say in this one." 
The recent road for Tatis has been a rocky one, both on and off the field. Following an All-Star campaign in 2021, Tatis was involved in an off-season motorcycle accident which necessitated a March wrist surgery. While Tatis was rehabbing from that procedure, he was additionally hit with an 80-game suspension due to a violation of Major League Baseball's performance-enhancing drug policy. Throw in a shoulder surgery to repair a torn labrum last fall, as well as a second procedure on the aforementioned wrist, just for good measure.
Given that Tatis has been out of action — for various reasons — for almost 17 months at this juncture, the Padres have understandably taken a cautious approach with the 24-year-old heading into spring ball. The infielder, also understandably, is chomping at the bit to get back to work.
"I'm ready," Tatis said. "I'm just checking boxes from the manager and the team, but I'm definitely ready to be out there."
With the addition of Xander Bogaerts to roster this offseason, much of Tatis' spring figures to focus on an expected shift to right field, as Bogaerts will be sliding into the lineup in his accustomed role at shortstop.
While Tatis will be allowed to participate in spring training, his suspension will keep him on the bench for the first 32 games of the regular season. Tatis will first be eligible to return on April 20, presumably following a minor league stint to help get him back up to speed.