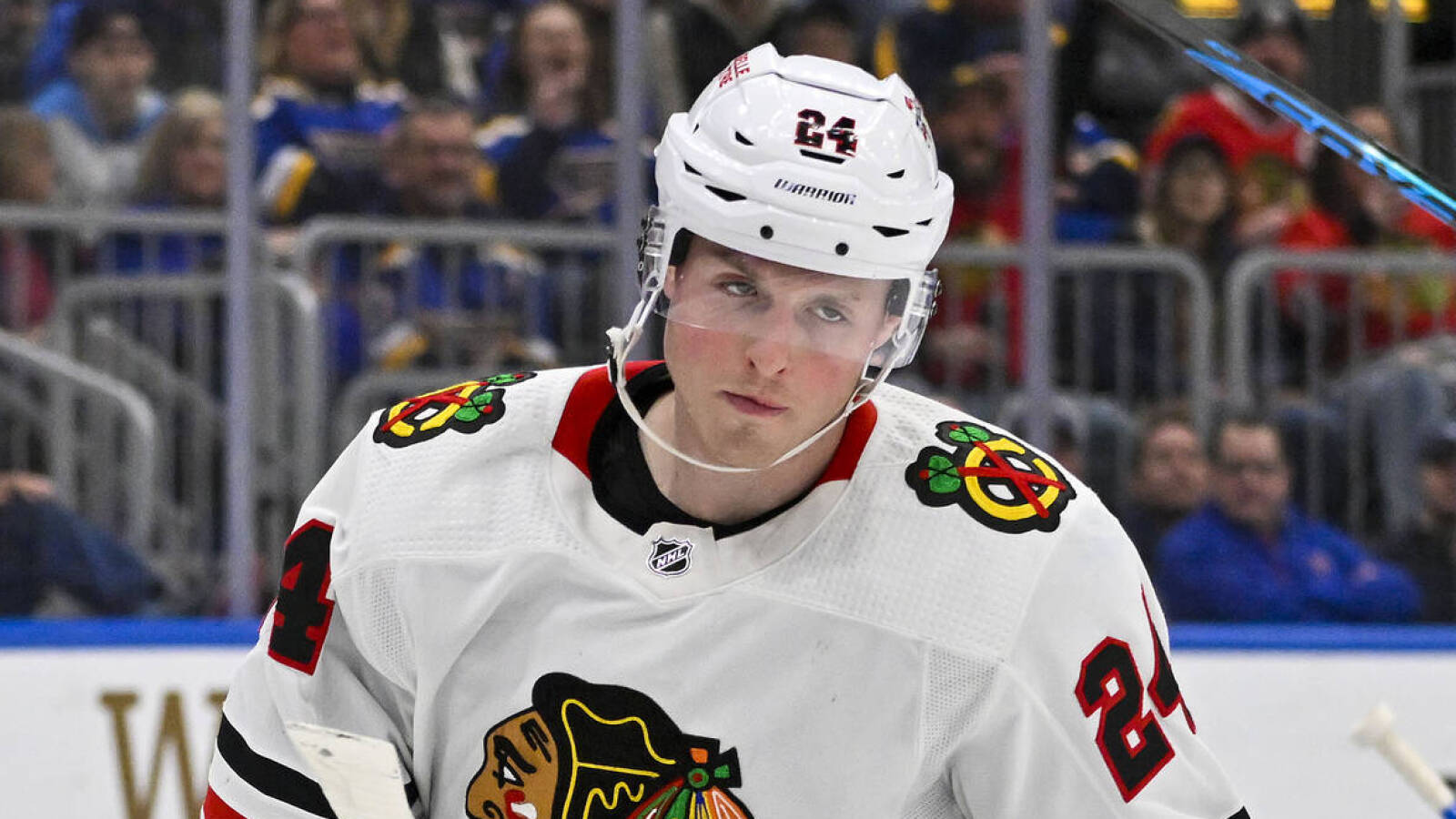 Five X-factor players at the NHL trade deadline
It feels like common knowledge around the sport now that it's sometimes the less heralded trade acquisition who puts a team over the top in a Stanley Cup quest. Think Artturi Lehkonen last year, Barclay Goodrow in 2020, Michal Kempny in 2018 and so on.
So, Daily Faceoff Roundtable, if we look past the big available fish like Timo Meier and Patrick Kane: Who is your trade-deadline X-factor player, a potential final piece that changes a team's fate?
MATT LARKIN: I feel like it's going to be Sam Lafferty of the Chicago Blackhawks. He fits the bill of recent X-factor types who have helped their teams over the top. He's fast, feisty, he kills penalties, and he can play center or the wing. He leads the NHL with four short-handed goals this season. I could see him being the name we repeat during a deep playoff run as we praise a GM's stroke of genius in acquiring him.
NICK ALBERGA: For me, it would be Ivan Barbashev of the St. Louis Blues. Not only does he already have the championship pedigree from 2019, but just like Lehkonen, he's as versatile as they come. The 27-year-old can play on your first line. He can also play on your fourth line. For all intents and purposes, that's the definition of an X-factor right there. This guy does so many of the little things well. He's going to end up on a contender, and suffice it to say, he's going to help them out immensely. 
STEVEN ELLIS: I'll throw a wild card — Tanner Jeannot. The 25-year-old hits everything that moves, can score and is just an overall tough player to match up against in the bottom six. His numbers have taken a huge nosedive this year, but I still think he can be very effective for a contender. He put up 24 goals and 41 points as a rookie last year — he knows how to produce, even if he wouldn't play a role like he did last year on a top team. But the fact that he can bring the physicality, block shots and do a lot of other smaller things right makes him valuable in a bottom-six role.
MIKE MCKENNA: Like Steven, I think the answer to Matt's question comes from the Nashville Predators. But for me, it's defenseman Mattias Ekholm. He may not be the sexiest name out there, and point production won't be the reason why he's looked upon as a massive game-changer. But I've seen a lot of Ekholm over the years, and I always came away with the impression that he's been underrated and overshadowed by fellow Preds blueliner Roman Josi. Ekholm isn't going to walk into a top pairing role if he gets traded, but I think he'll log enough minutes to take the pressure off a team's top unit. He's got such a long reach and reads the game well. As long as Ekholm is paired with a somewhat mobile defensive partner, I think he could be a huge under-the-radar addition for a contender.
FRANK SERAVALLI: I'm going to shade a bit toward recency bias, but I'm going to say Garnet Hathaway. Yes, I know, he's already been traded to the Boston Bruins. But if that feels like cheating, I've at least been consistent in what I've said and written about Hathaway this week: He's a really underrated player. His point-production numbers aren't gaudy; they aren't going to stand out in a massive way. But it's his details, attention to the game and work rate that will make him a fan favorite in Beantown. The flexibility that provides Jim Montgomery is exceptional. I see Hathaway factoring into a couple of important goals in the playoffs — to the point where, even though Dmitry Orlov looks like a pure rental, they might have to keep Hathaway next year.