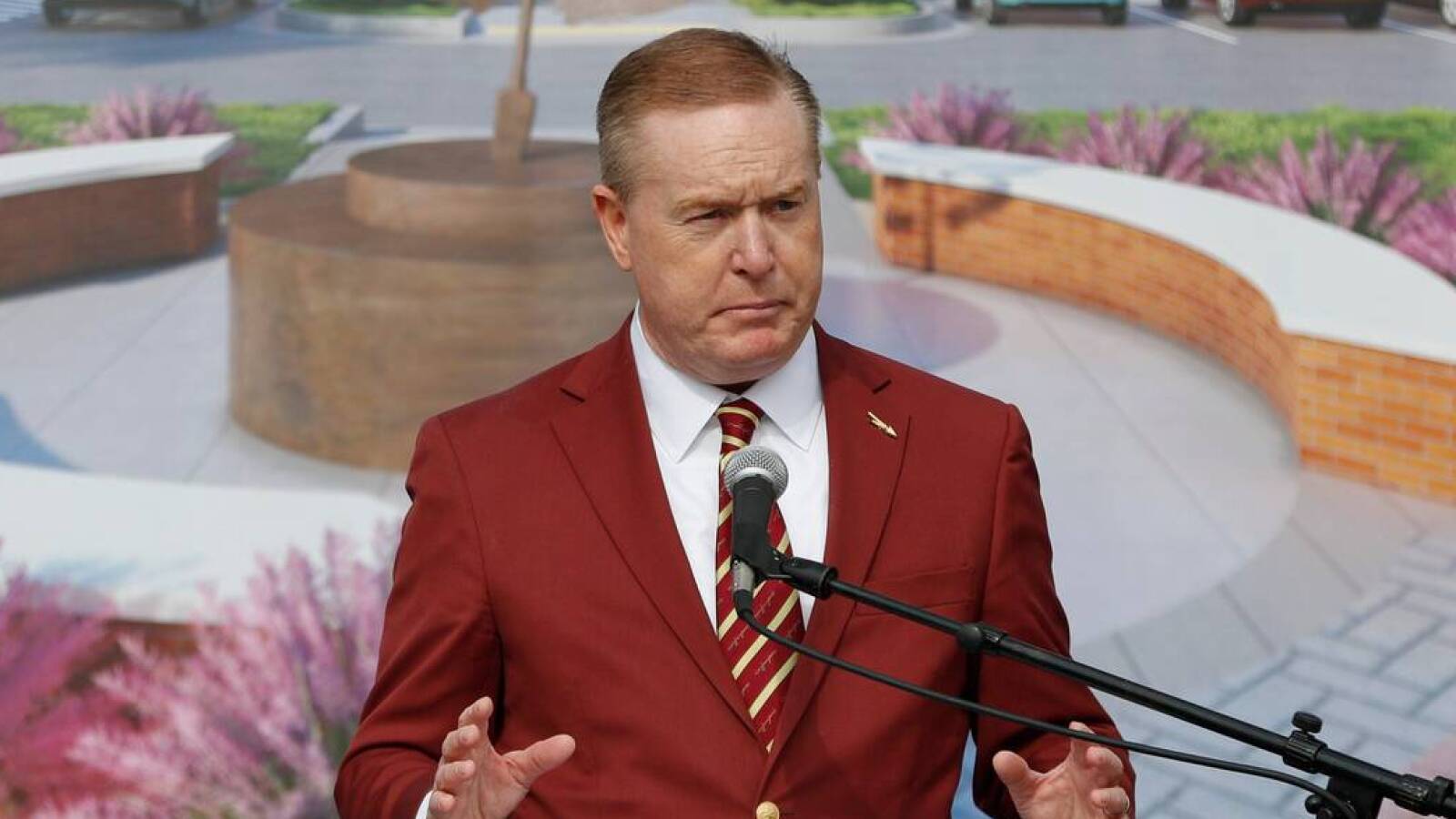 Florida State athletic director calls on ACC to make big change
Florida State athletic director Michael Alford believes "something has to change" in the ACC. And that's a message he delivered to his board of trustees on Friday, effectively warning the conference that he's unhappy with the current revenue gap between them and the SEC and Big Ten.
When the new television deals kick in for both the Big Ten (2023) and SEC (2024), the ACC will fall behind in revue at a rate of nearly $30 million per year.
"At the end of the day for Florida State to compete nationally, something has to change moving forward," Alford said, via the Tampa Bay Times. "If something's not done, we cannot be $30 million behind every year compared to our peers."
With the ACC locked into their television deal with ESPN through 2036, Alford suggests that a change in money distribution is the only way to even things out. He believes the larger brands who secure larger ratings should be entitled to a large percentage of the revenue split.
Currently, FSU accounts for 15% of the ACC's media-rights value but receives only 7% of the financial distribution. The split is even among 14 programs.
"I know it won't make that (gap) up but what can it make up?" Alford said.
If FSU or any other ACC school decided to leave the conference, they would forfeit their media payout and media rights. However, if the revenue gap persists, that could eventually be challenged in court.