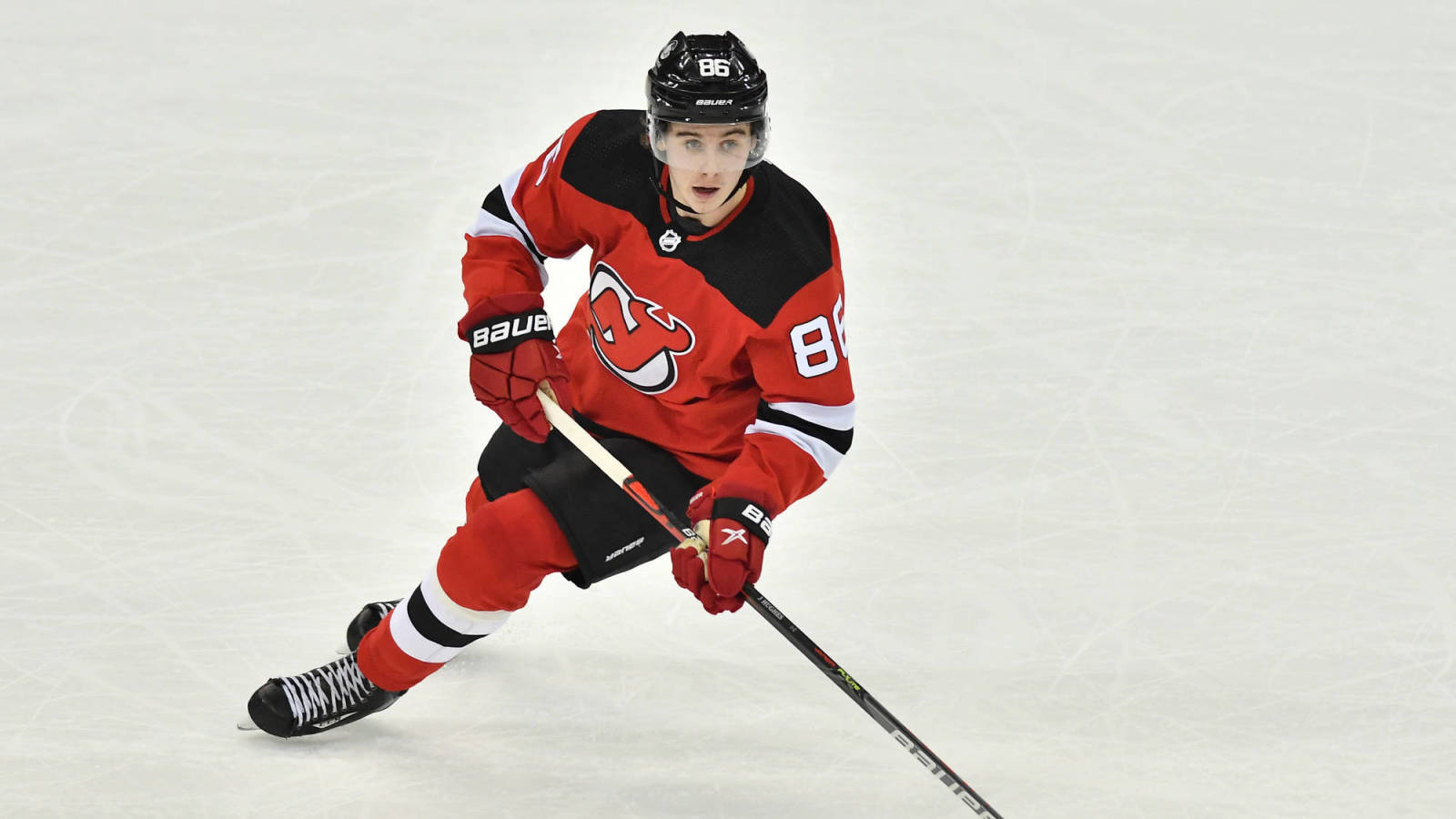 Former first-overall pick Jack Hughes to return to Devils
Jack Hughes' third NHL season was put on hold almost immediately after it began this fall due to a shoulder injury. On Tuesday, the former No. 1 overall pick will make his long-awaited return to the ice.
Hughes has been limited to just two games this season and has been sidelined for the past six weeks. He returns to a New Jersey team that is currently 9-6-4 and tied with the Boston Bruins in the Eastern Conference with 22 points.
The 20-year-old center posted a pair of goals — including the overtime game-winner — during New Jersey's season-opening win against the Chicago Blackhawks.
After scoring seven goals and adding 14 assists in 61 games as a rookie during the 2019-2020 season, Hughes tied for the team-high with 56 games played a year ago, while placing second in points (31), third in assists (20) and third in goals (11).
The Devils and San Jose Sharks are scheduled to play at 7:00 p.m. ET on Tuesday.
Victor Barbosa is a passionate follower of MLB, the NBA and NFL, with a specific interest in the Boston-area teams. As a 90s kid, he knows how spoiled he's been, particularly with the BoSox run of championships (he grew up with a dog named Nomar and a cat named Big Papi). Now he lives with his fiancee and two pups (Hershey and Mosby) outside of Albany, NY. Follow Victor on Twitter at @vbarbosa1127.