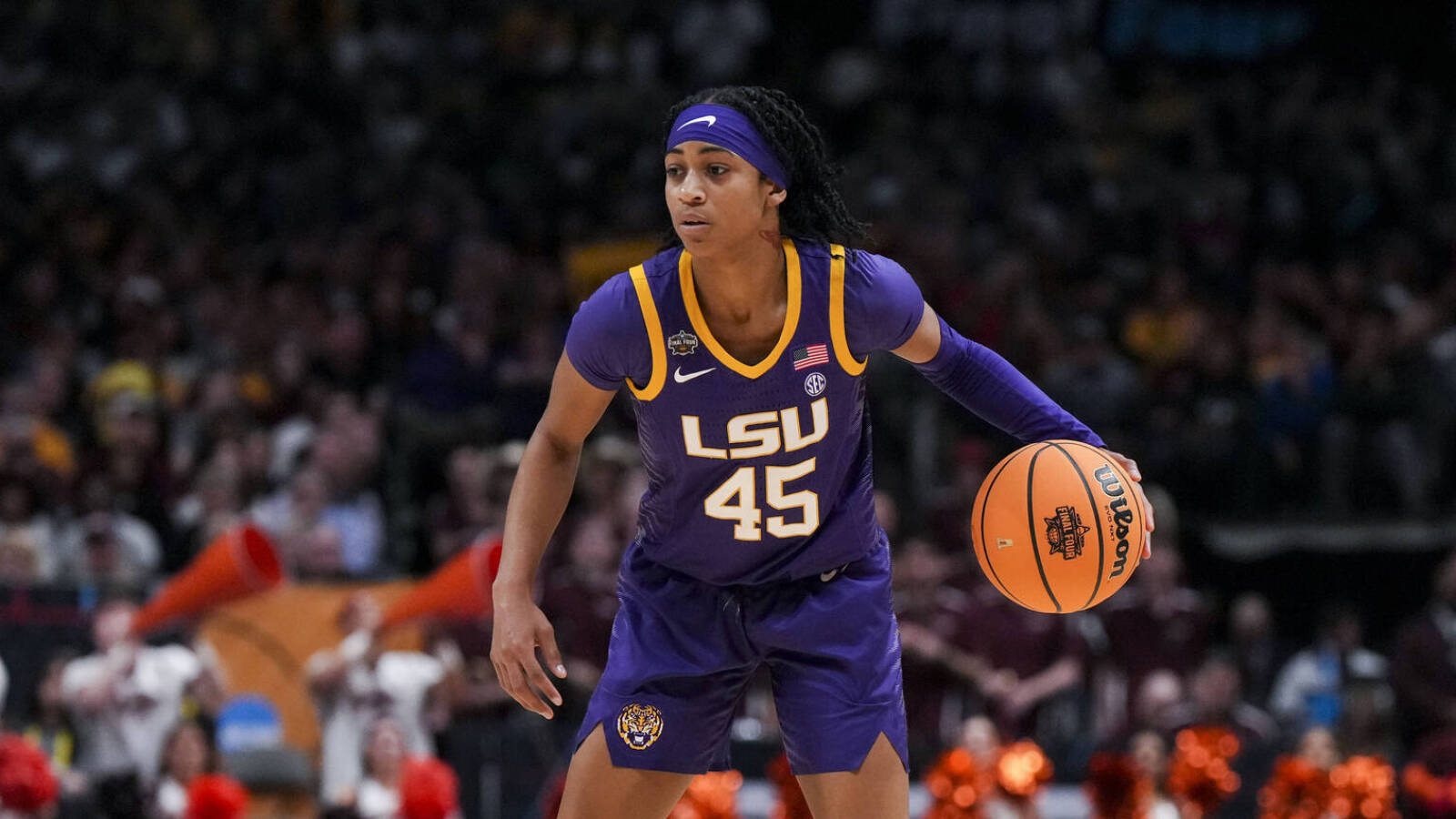 Former LSU guard waived by Connecticut Sun
Former LSU guard Alexis Morris was waived by the Connecticut Sun.
The move came just hours after the Sun took a 63-57 win over the New York Liberty in a preseason matchup on Wednesday. Morris ended the game with two points and three rebounds in eight minutes. Sun forward Brionna Jones led the team in scoring with 10 points, while guard Rebecca Allen added nine points and six rebounds.
Morris joins many notable players whose respective franchises have waived them over the last few months; 23 of 36 picks from the 2023 draft appeared on rosters as of Wednesday afternoon, according to Just Women's Sports News Editor Kate Yanchulis. 
The Indiana Fever waived forward LaDazhia Williams and guard Rennia Davis earlier this month. Forward Emily Engstler was released in late April. 
The Washington Mystics signed Engstler to a training camp contract. On Wednesday, she scored 11 points and grabbed eight rebounds in an 88-76 win over the Atlanta Dream.
The Fever have eight days left to narrow their roster from 15 to 12 players, according to the Indy Star reporter Dustin Dopirak.
The Fever and the Sun will still have plenty of skilled players to fall back on as they continue to shape their teams. But after the Fever ended last season with a record of 5-31 and finished with 17 wins over the previous three seasons, it will be challenging to let go of some of the roster's more promising talents.
The team features bright young players from last year's draft in forward NaLyssa Smith, guard Destanni Henderson and center Queen Egbo. Forward Aliyah Boston and guard Grace Berger al the 2023 draft. Pair them with veteran guards Erica Wheeler and Kelsey Mitchell, and Indiana's young corp could start an upswing toward its first winning season since 2015.