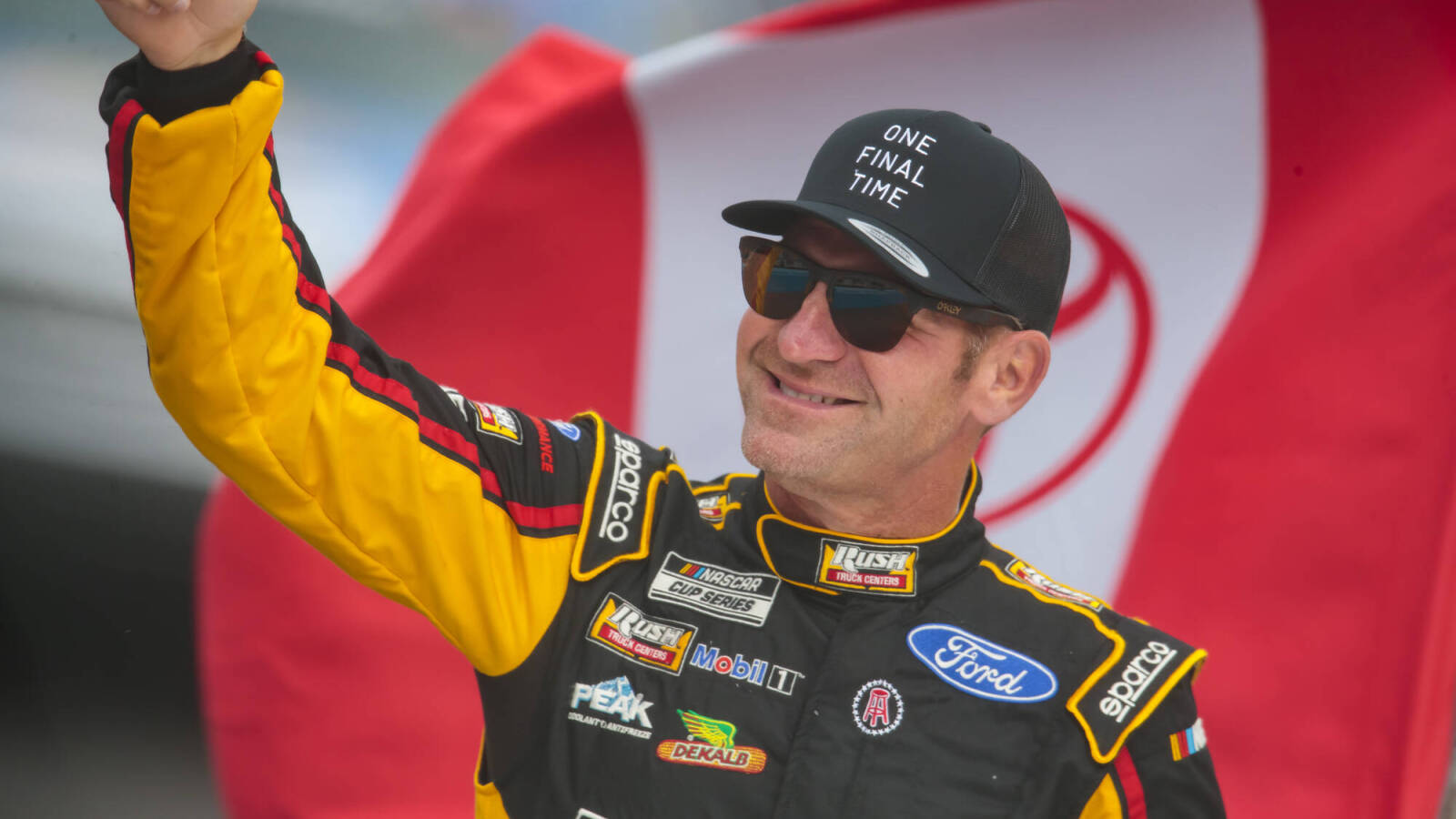 Former NASCAR driver Clint Bowyer struck, killed pedestrian in accident
Clint Bowyer, a former NASCAR driver and current Fox Sports personality, was involved in a tragic accident this month. 
According to TMZ Sports and The Associated Press (h/t ESPN), Bowyer struck and killed a woman on an exit ramp off of U.S. 54 near Osage Beach, Missouri, at around 9 p.m local time back on June 5. The stories note that Bowyer, 43, was driving a 2019 Nissan Rogue when he hit the pedestrian later identified as 47-year-old Mary Jane Simmons. 
Bowyer immediately stopped after the collision to phone 911, but Simmons died on the scene. 
A crash report states Bowyer showed zero signs of impairment, and his breathalyzer test produced a .000 BAC. Additionally, police say "a crystalline substance … believed to be methamphetamine" was found near the woman's belongings at the site of the accident. It is thought she was "under the influence of drugs" at the time. 
"Anyone that knows me, knows that family is everything to me," Bowyer said in a statement shared by TMZ. "My thoughts and prayers are with the family and loved ones of [the woman]. This is a very difficult time for my family and I, please respect our privacy as we move forward."
Bowyer competed in the NASCAR Cup Series from 2005 to 2020 and won 10 Cup Series races over that time before he retired and joined Fox Sports as an analyst.