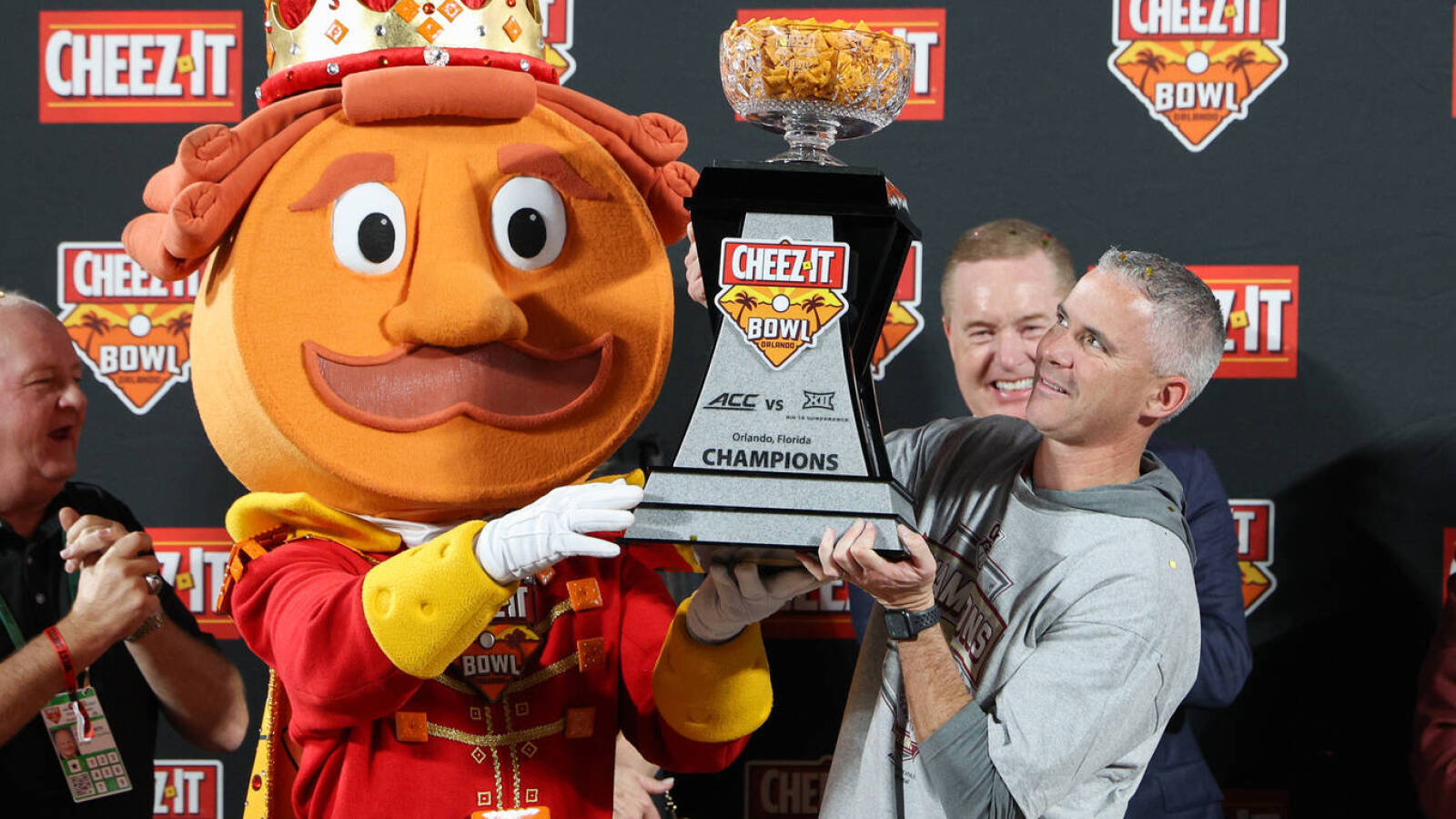 FSU's turnaround shows patience isn't always a bad thing
Florida State capped off a remarkable turnaround with its bowl win on Thursday, and it may give other programs reason to practice patience with their own head-coaching hires.
Mike Norvell closed his third year in Tallahassee by bringing the No. 13 Seminoles (10-3) to heights they haven't been to since the Jimbo Fisher era that included a BCS championship after the 2013 season.
With a 35-32 win over Oklahoma in the Cheez-It Bowl, Florida State finishes with a 10-win season for the first time since 2016.
If certain fans and media members had their way, Norvell would have never gotten the chance to get the team back to this point.
A piece by David Ubben from The Athletic after Travis Hunter spurned FSU for Jackson State last December detailed how a "Fire Mike Norvell" Twitter Spaces room blew up following Hunter's announcement.
"We weren't screaming or yelling or having a lot of expletives. It was a measured thing … but we do need to fire Mike Norvell," said the room's creator, Sam Moore, via Ubben.
Per the Associated Press' Ralph D. Russo, he entered the season as one of six coaches whose job security was worth keeping an eye on as the season progressed. Four of the six coaches were fired in-season.
Through his first two seasons, the Seminoles were 8-13. Instead of lifting the program out of a rut that began during Fisher's final season and extended through the Willie Taggart era, it looked as if Norvell was leading Florida State into a new normal where just finishing with a winning record would qualify as a success.
The Seminoles were never ranked during Norvell's first two seasons and began this season unranked. Instead of their early-season win against LSU signaling the rebirth of Florida State, most used the game to poke fun at Tigers head coach Brian Kelly. We then saw how quickly Kelly turned around a wayward LSU program, leading it to an SEC Championship Game appearance.
Norvell needed more time than Kelly did, but he finally has Florida State trending in the right direction for the first time since it won its last national championship.
Top athletic departments like Florida State have shown little patience in affording coaches time to turn programs around if progress isn't seen in the team's win-loss record. Taggart, for instance, coached less than two full seasons before being fired after going 9-12, one more win than Norvell had in his first 21 games.
Norvell arrived in Tallahassee after four seasons as head coach at Memphis. There, he never finished with a losing record and left after a 12-2 season in 2019.
Success has been tougher to come by at Florida State, but he did something on Thursday that he was never able to do as the head coach at Memphis. He finally won a bowl game after going 0-4 at his previous stop.
Norvell knows more than anyone that success doesn't happen overnight.