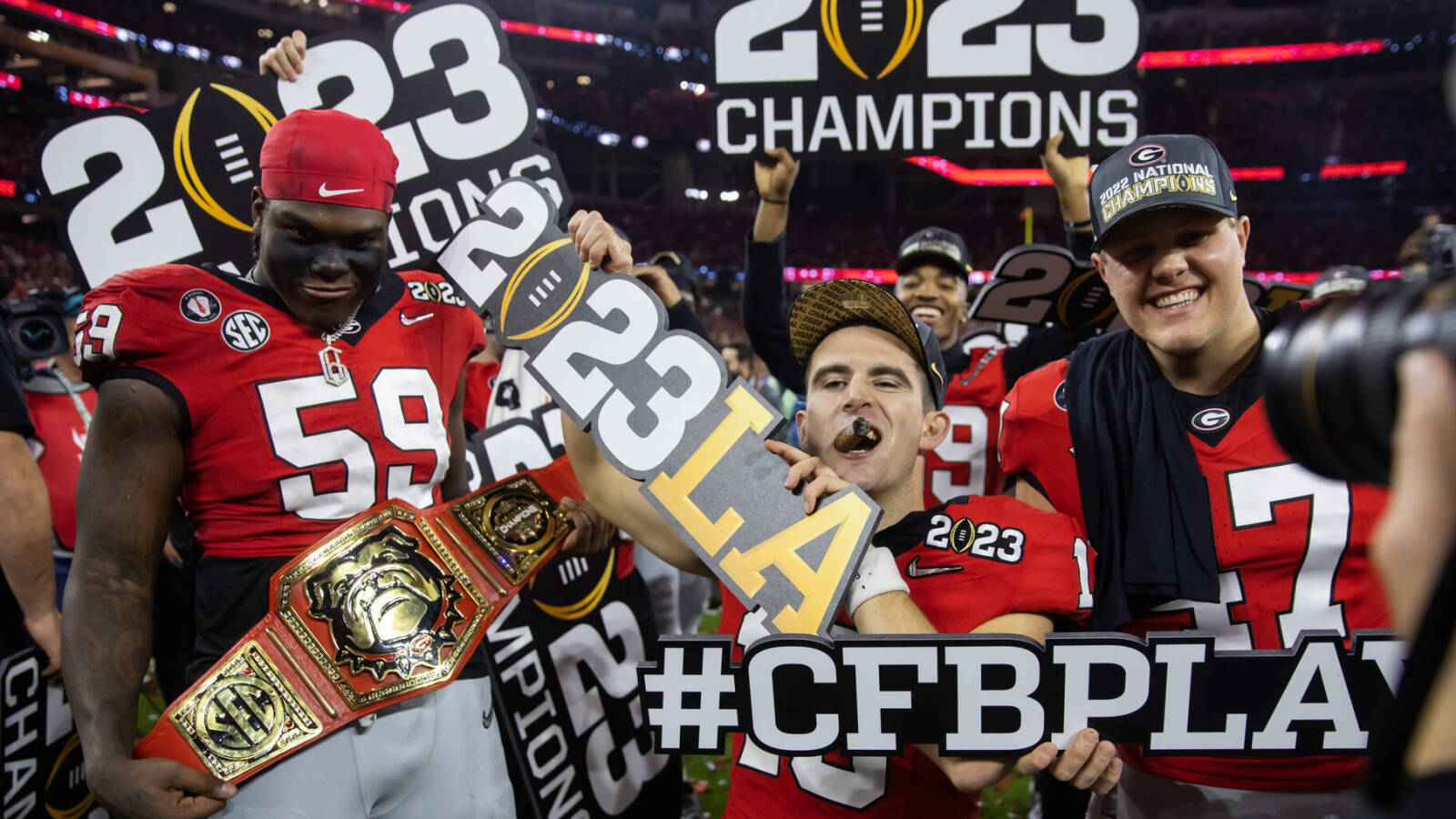 Georgia declines White House invitation
The Georgia Bulldogs football team has been steeped in tradition since it first took to the field in 1892.
Championship teams from sports across the United States have also traditionally met with the President at the White House dating back to Andrew Johnson's term north of 150 years ago.
This is one tradition that will not come to fruition in 2023. The Georgia Bulldogs announced on Tuesday that they will not meet with President Joe Biden at the White House after winning the national title in January.
It's all about a scheduling conflict:
"Unfortunately, the date suggested is not feasible given the student-athlete calendar and time of the year," the Georgia Bulldogs said in a statement. "However, we are appreciative of the invitation and look forward to other opportunities for Georgia teams moving forward."
Unlike the teams that opted against meeting with former President Donald Trump, this doesn't seem to be politically motivated. At the very least, that's the way the statement reads.
It was a big news story during Trump's term as president from 2017-21. Multiple championship teams decided against meeting with the then-president. He also refused to invite some teams.