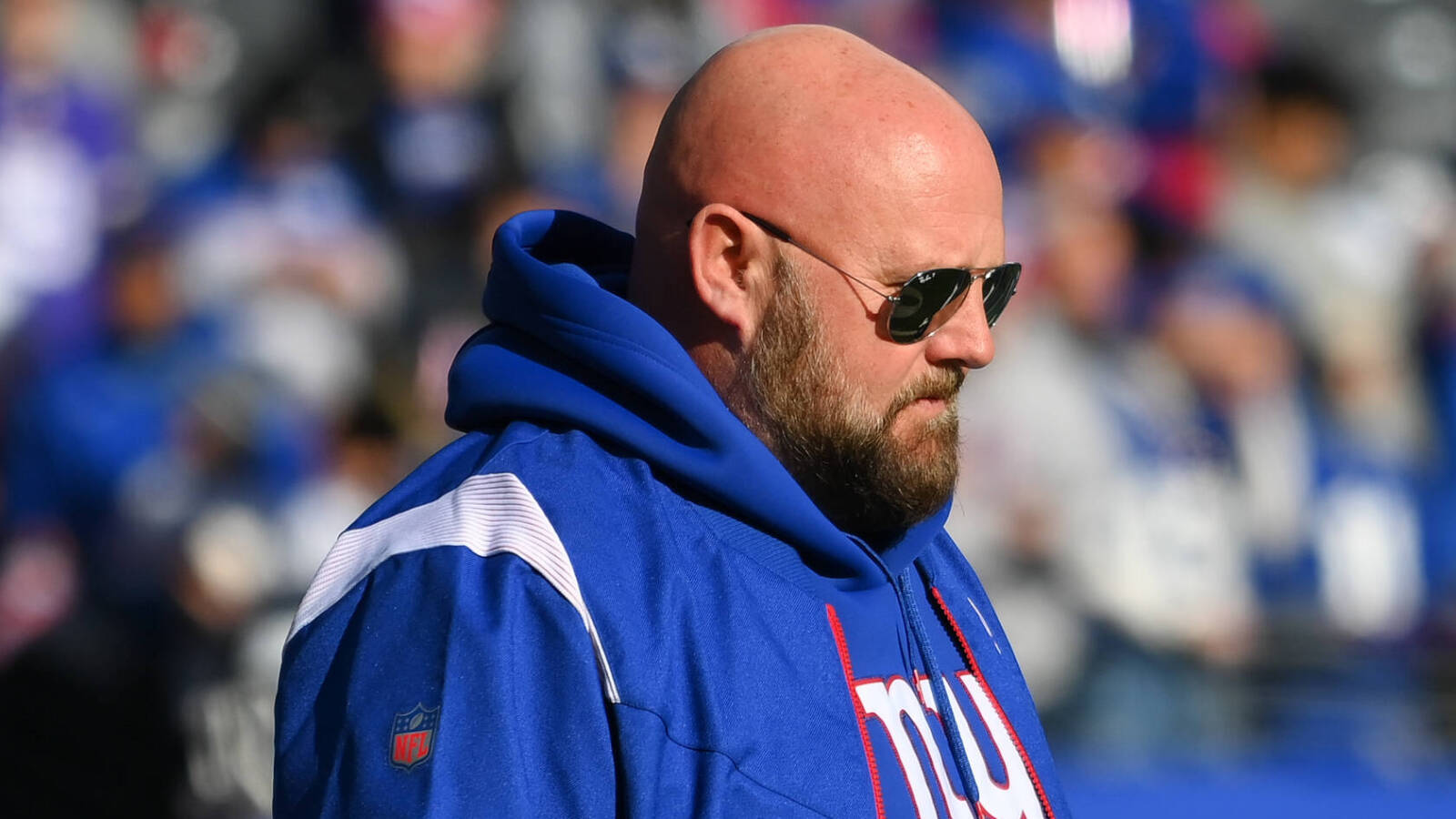 Giants HC opens up about playoff loss
Brian Daboll of the New York Giants officially earned 2022 Coach of the Year honors last month but had something else on his mind on Tuesday. 
"Yeah, I got smoked in the playoffs," Daboll admitted to reporters, per Bob Brookover of NJ Advance Media for NJ.com. 
Specifically, the 9-7-1 Giants recorded a 31-24 wild-card postseason win at the Minnesota Vikings on Jan. 15 before they were smashed 38-7 at the division-rival Philadelphia Eagles the following weekend. Previously, Philadelphia crushed New York 48-22 at MetLife Stadium in Week 14 and then held serve at home in Week 18 for a game that involved Daboll sitting starters. 
In total, Daboll posted a 1-4-1 regular-season record against NFC East opponents in his first year in charge with the Giants. While he insisted on Tuesday he has "kind of moved on from" the playoff loss at Philadelphia, he later said he's watched that game "a lot" during the ongoing offseason. 
"I don't have a tally mark on the board, but I've watched our season quite a bit," Daboll explained. "You're just trying to find ways you can get better that you can do in your position and that's what I ask all the coaches to do and that's what I talk to the players about. How can we get better?" 
As The Athletic's Dan Duggan pointed out, the blowout loss to the Eagles in January "clearly left a bad taste that has lingered" for Daboll despite all that he and the Giants achieved: