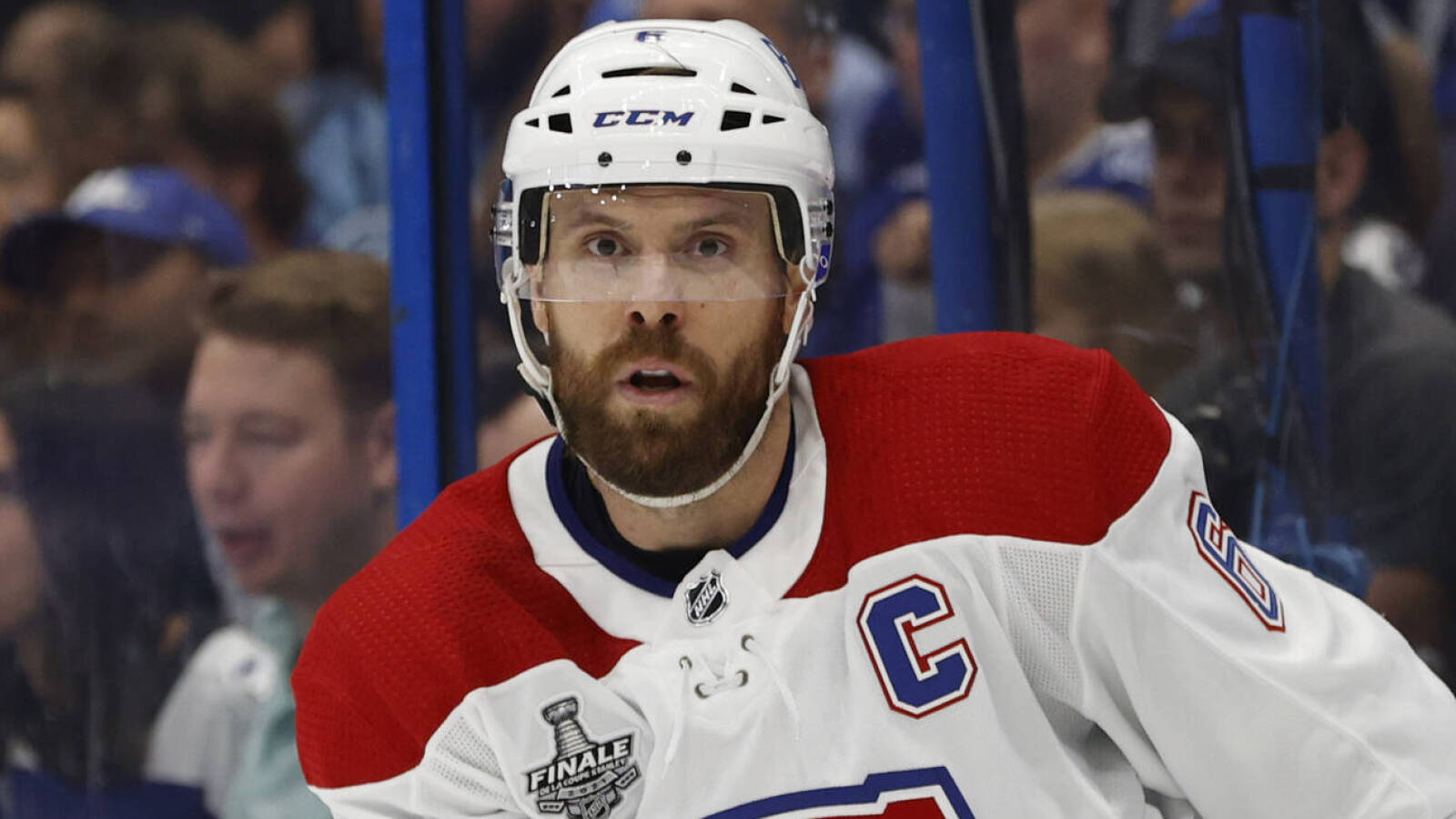 Habs deal Shea Weber to Golden Knights for Evgenii Dadonov
The Montreal Canadiens and Vegas Golden Knights completed a trade on Thursday, swapping defenseman Shea Weber in exchange for forward Evgenii Dadonov. 
Weber, a 16-year veteran, hasn't played since the 2020-21 season. The 36-year-old has likely played his last game in the NHL, suffering from multiple injuries, including nagging left foot/ankle problems. In the 2021 Stanley Cup Playoffs, Weber injured his thumb, ending his season. 
A seven-time All-Star, Weber has played over 1,000 career NHL games for the Nashville Predators and Canadiens, compiling 224 goals and 365 assists. 
Four years remain on Weber's current contract, ending after the 2025-26 season. Weber signed a 14-year, $110 million deal with the Nashville Predators in 2012, matching an offer sheet given to the defenseman from the Philadelphia Flyers. 
Vegas will likely place Weber on long-term injured reserve to add $5 million in cap relief. 
Dadonov, 33, had a tumultuous first season with the Golden Knights. At the trade deadline in March, Vegas traded Dadonov to the Anaheim Ducks, but the NHL later canceled the deal. The league nixed the trade due to the no-movement clause in Dadonov's contract, which had the Ducks on his no-trade list. 
Dadonov stayed with the Golden Knights, where he finished the season. In 78 games, Dadonov posted 20 goals and 23 assists. 
The Canadiens will be Dadonov's fourth NHL team; he's played for the Florida Panthers, Ottawa Senators, and Golden Knights. Dadonov has 124 goals and 142 assists in 413 games over eight seasons in the NHL. 
Dadonov is in the final year of a three-year, $15 million contract. He'll make $6.5 million in 2022-23.