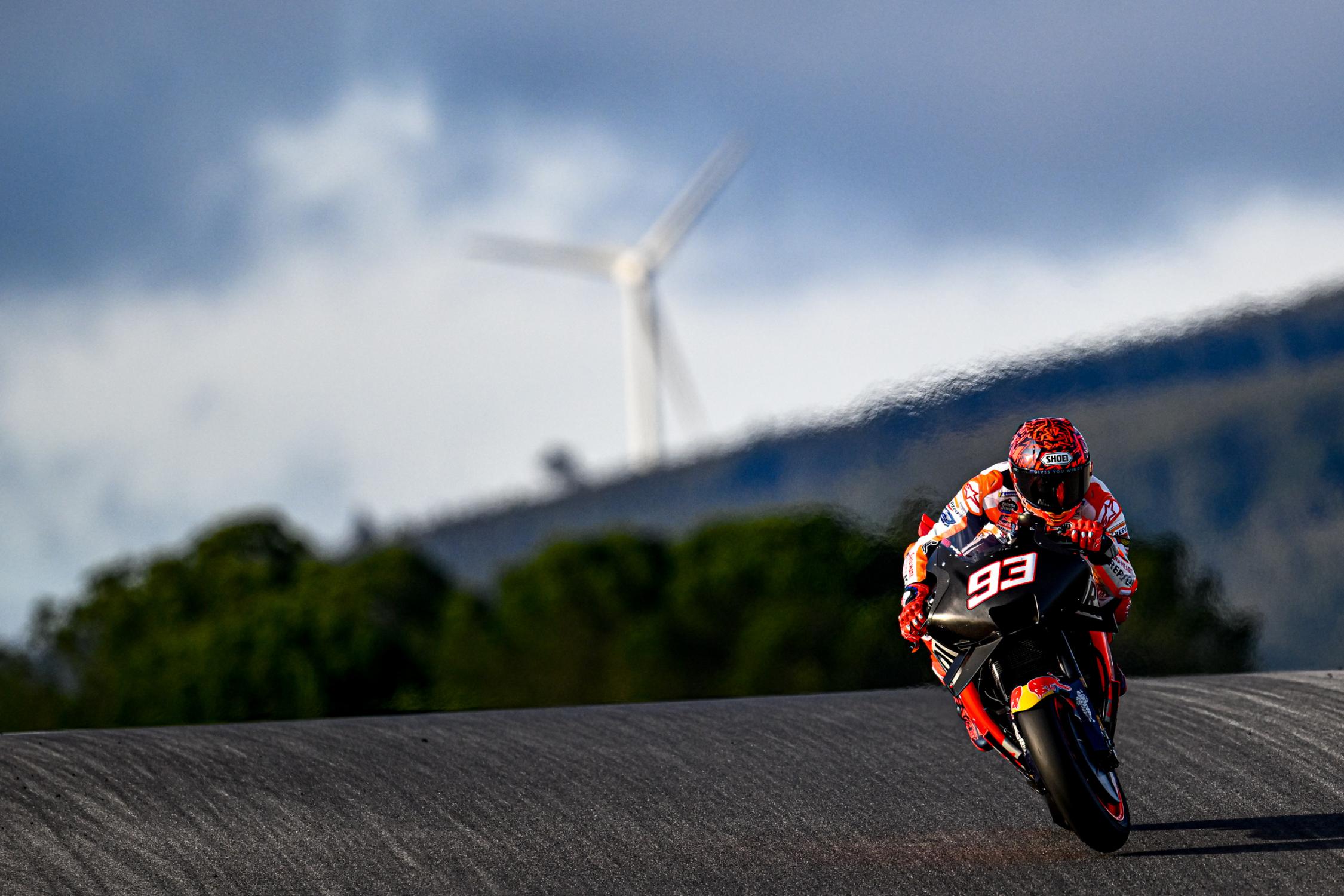 Honda and Marc Marquez's relationship is in danger of being destroyed because of Alex Marquez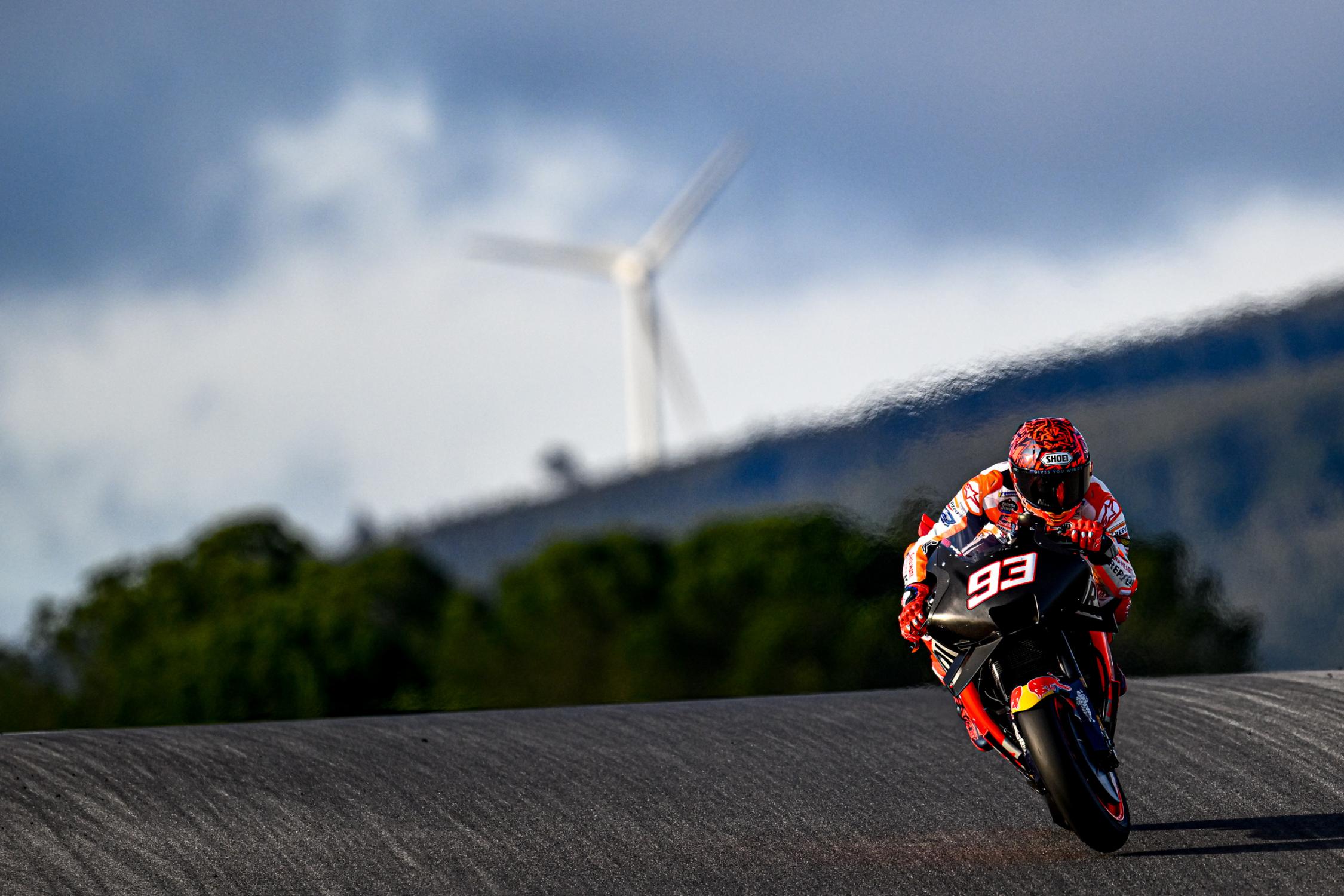 SPORTMAX.LIVE – Alex Marquez's performance in MotoGP 2023 is said to be able to determine Marc Marquez's decision whether to stay or leave Honda.
Honda's empty promise in preparing a competitive motorbike package for this season was further revealed after the 2023 MotoGP pre-season test in Portugal.
The performance of Marc Marquez and colleagues is still insufficient to compete with the fast racers from the Ducati squad.
Changes in management within the Honda Racing Corporation (HRC) have not shown any significant effect either.
The presence of Ken Kawauchi as Honda's new Technical Director has not yet been felt.
Marquez could only bite his fingers to see that his pre-season test results were not improving but decreasing.
Compared to the results of the Sepang MotoGP test, the eight-time world champion actually dropped one strip in the Portugal MotoGP test, from 13th to 14th.
A very different view like earth and sky with his younger brother, Alex Marquez.
Alex, who joined Gresini Ducati this season, has shown an impressive adaptation on the Desmosedici GP22 during the pre-season test.
In fact, former Ducati racer Jack Miller, who is now defending KTM Red Bull, was impressed by Alex's speed on the Italian manufacturer's motorbike.
"There were several Ducati riders who were quite good (during the test), the most impressive was Alex Marquez," said Miller, quoted by SPORTMAX.LIVE from Crash.net.
"I saw how smooth and well he was able to adapt to the bike," he said.
"I think he (Alex Marquez) will sleep well most nights after the (team) changes he made."
"I'm happy for him, I hope he can do well," said the Australian racer.
Alex Marquez consistently occupies the top 10 positions in the Portugal MotoGP test and the last day of the Sepang test.
Even the 26-year racer was entrenched in fourth place.
While Alex was at the top of the list of racers, Marc struggled and found it difficult to break into the top 10.
It is believed that this illustrates how the competition between the two brothers will be quite chaotic in the 2023 MotoGP. Not to mention the difference in atmosphere in dealing with problems in the two teams will be more frequent than the two who live in the same house.
Alex Marquez once spoke to Todocircuito that there was one big difference he had felt since joining Ducati.
Namely regarding the performance approach of the Borgo Panigale manufacturer which builds good face-to-face communication.
"When there is a problem at Ducati, they calm you down and try to solve it," said Alex.
"While they (Honda's superiors) in Japan prefer to hold a two-hour meeting," he added.
Meanwhile, as reported by Speedweek, one source, who declined to be named, suspects that Alex Marquez's performance this season will greatly determine Marc Marquez's movement at Honda.
Is it holding or taking off soon.
"If Alex Marquez continues to race ten stripes (his position, red) ahead of his brother while using the GP22 Gresini Ducati, he will destroy HRC," said the source.
Rumors of Honda being threatened with losing Marc Marquez, even though his contract is still up to 2024, have continued to resonate since the Japanese manufacturer was unable to fulfill what the Alien wanted, namely the RC213V to become a competitive motorbike again.
Marquez has so far tried to respect Honda and stated that he would continue to carry out the agreement that had been made.
However, the movements of the 30-year-old Spaniard continued to show disappointment with Honda, which was still unable to get out of the crisis.
Even worse, Honda Manager, Alberto Puig, even frankly began to admit that Honda was indeed not ready to sail MotoGP 2023.
"To be honest, we are not where we want to be yet but we think we know what we can do," admitted Puig as quoted by SPORTMAX.LIVE from Marca.
"However, after Portugal (test), if you ask now if I am 100 per cent satisfied with our situation, I will definitely say no."
"We still have to improve and that is our main goal and what we are going to do," said the man from Spain.