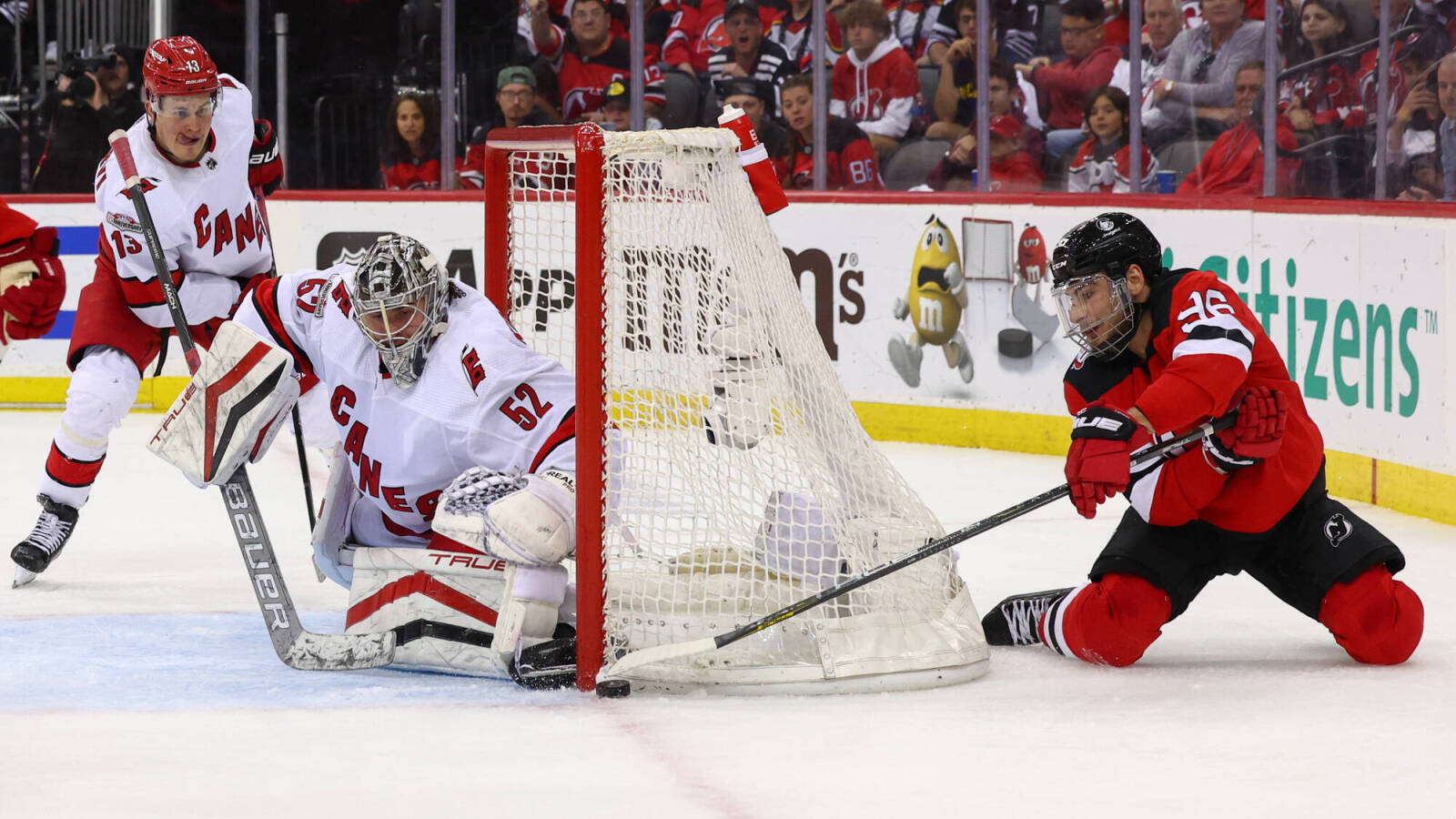 Hurricanes get crushed by Devils despite tying NHL record
The New Jersey Devils got themselves back into their second round series against the Carolina Hurricanes on Sunday afternoon with a dominant 8-4 win. 
The Devils still trail the series 2-1, but as they did in the first round against the New York Rangers they are showing that no deficit is going to make them go away.
What made Sunday's win even more impressive is they had to overcome a record-tying performance by the Hurricanes' penalty kill.
Carolina tied an NHL playoff record by scoring three shorthanded goals in the game to produce almost all of their offense.
Scoring one shorthanded goal in a game is a challenge.
Scoring two is extremely rare. 
But three? That almost never happens, and according to the hockey-reference database it is only the fourth time in postseason history that it is happened.
The Boston Bruins first accomplished it during the 1981 playoffs, while the New York Islanders and Edmonton Oilers would match that feat two years later in 1983.
The Hurricanes are the first team to do it in a playoff game since then.
The most baffling thing about all of those performances? The team that scored the three shorthanded goals has actually lost three of those four playoff games, including the Hurricanes. 
What makes it even wilder is that there have been 59 instances in regular season history where a team scored three shorthanded goals in a single game — and those teams never lost any of those games, going 58-0-1. 
Scoring three shorthanded goals in a regular season game? Almost an automatic win. Score three shorthanded goals in a playoff game? Almost an automatic loss. Sports can be weird sometimes. 
The Devils were led on Sunday by a huge performance from their star, Jack Hughes, as he finished with four total points (two goals, two assists) and four shots on goal.