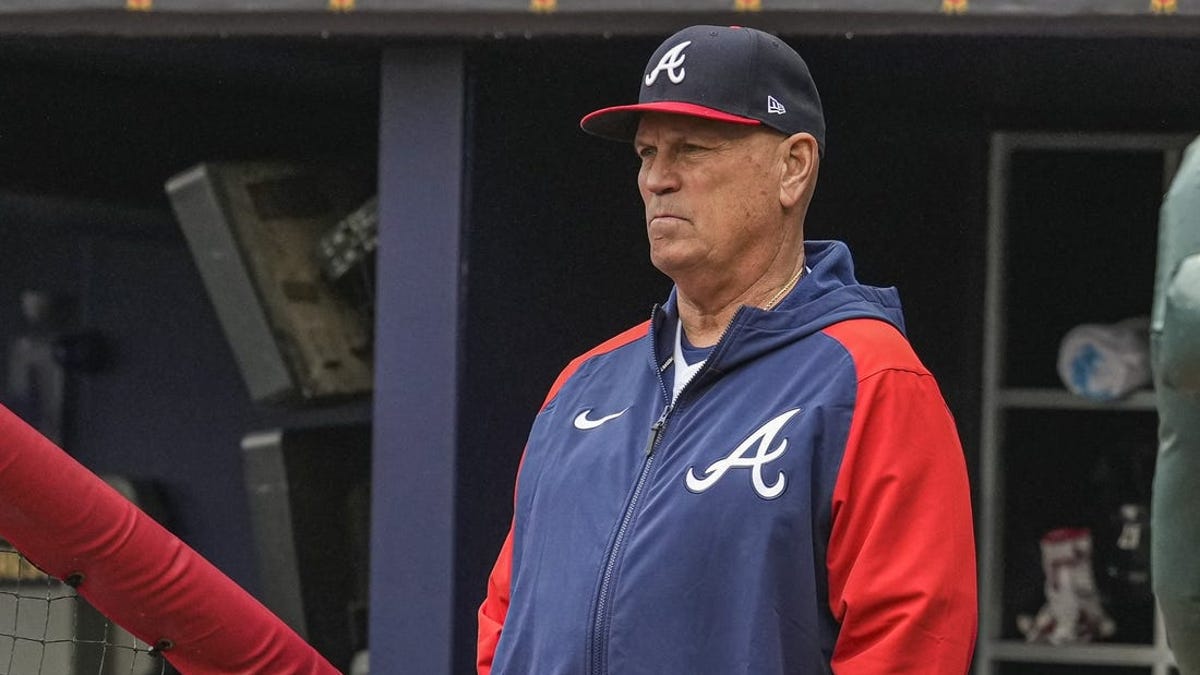 Hurting Braves turn to bullpen in finale vs. Red Sox
Injuries to one of their best pitchers will force the Atlanta Braves to go with a bullpen game on Wednesday night when they complete a two-game series against the visiting Boston Red Sox
Is Shohei Ohtani the frontrunner for MLB MVP in 2023? | Agree to Disagree
The Braves won the opener Tuesday 9-3, their third straight win. But any further momentum will have to continue without ace left-hander Max Fried, who was placed on the 15-day injured list Tuesday with a strained left forearm
On Wednesday, Boston will start right-hander Brayan Bello (1-1, 5.71 ERA) against one of Atlanta's veteran relievers, likely either Jesse Chavez, Collin McHugh or Michael Tonkin.
After Tuesday's game, Atlanta manager Brian Snitker wouldn't say who would get the ball. "I'm going to sleep on it," he said.
The Braves don't need to rush to a decision since they have Thursday off before making a trip to Toronto. It also helped that Charlie Morton covered six innings on Tuesday and didn't tax the bullpen
Wednesday would have been Fried's turn in the rotation.
"We're not trying to put any timelines on anything," Fried said. "The priority is to get back, get healthy and make sure this doesn't happen again. We took imaging, and everything structurally looks really good. So that was very encouraging."
This is the second trip to the injured list this season for Fried, who strained his hamstring Opening Day. He had his worst outing of the season in his last start, giving up a season-high seven runs (five earned) in six-plus innings against Baltimore last Friday. Fried informed the medical staff that his left forearm didn't feel right near the end of that appearance and underwent an MRI exam.
"It was relieving to know it wasn't serious and we caught it before it got really bad," Fried said. "The objective now is to get as strong as possible and have a really good foundation, so that when I do come back, I won't have any more issues."
Fried is 2-1 with a 2.08 ERA — it had been 0.45 before the last start. Atlanta also is without Kyle Wright, a 21-game winner last year who is on the injured list with shoulder soreness and will likely miss at least a month before returning.
"There's always challenges and it's never easy," Snitker said. "You just huddle up and figure out the best possible way to make it work going forward."
Bello will make his fifth start of the season but his first career appearance against the Braves. He has allowed three earned runs over 10 innings in his last two starts after giving up eight earned runs over 7 1/3 innings in his first two starts
In his previous start, last Thursday against Toronto, he pitched five innings and allowed four runs (two earned) on six hits, one walk and five strikeouts.
"They did a lot of damage against him last year," Boston manager Alex Cora said. "(This) was a step in the right direction."
Boston has lost two games in a row after winning eight straight.
–Field Level Media