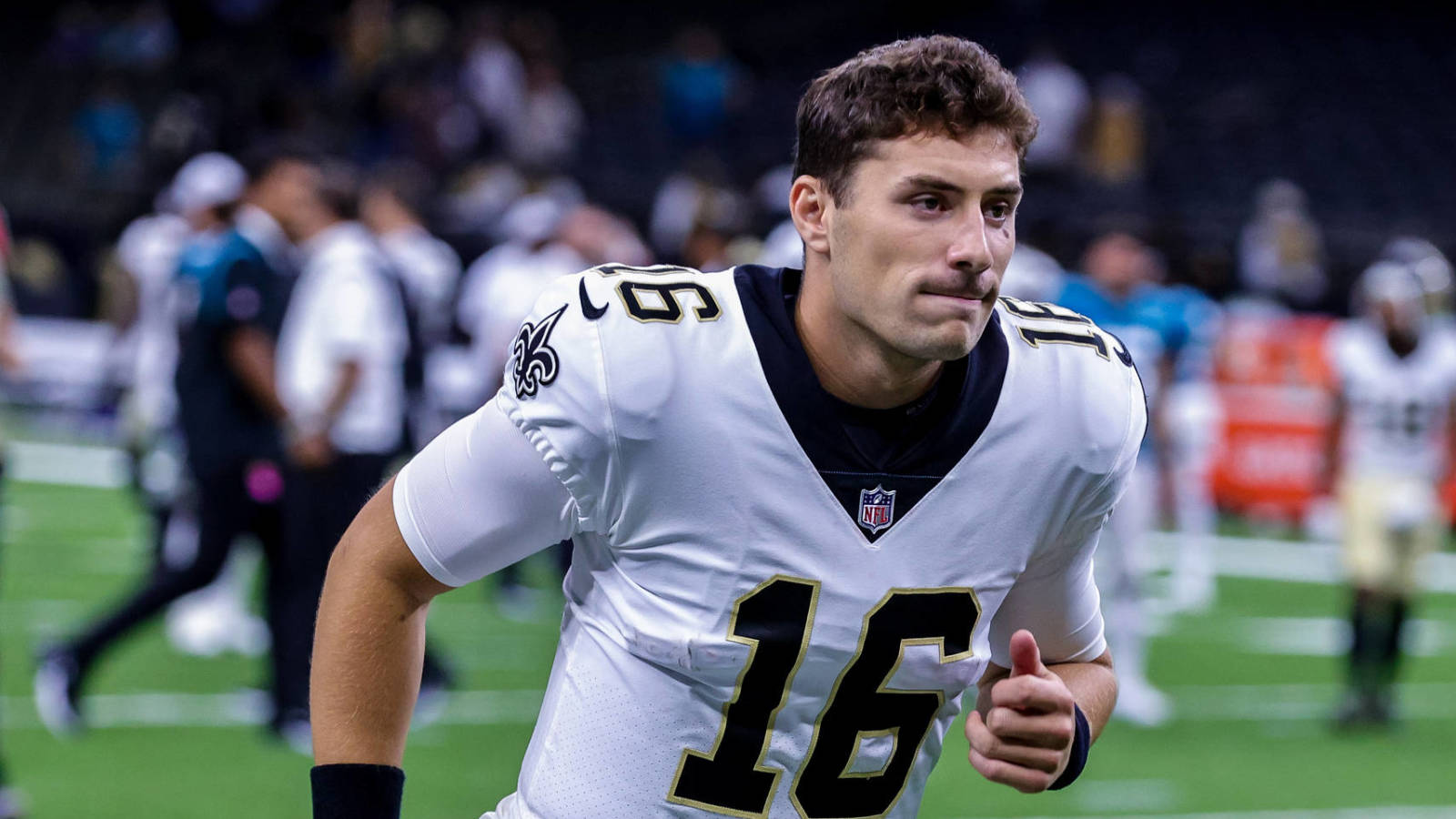 Ian Book embracing 'unbelievable opportunity' to start
Ian Book's ascendance from buried on the depth chart to starter in a "Monday Night Football" game with playoff implications came out of nowhere. The New Orleans Saints already lost Jameis Winston for the year with a knee injury and had to dig deep through the roster after both Taysom Hill and Trevor Siemian landed on the reserve/COVID-19 list. That left Book as the Saints' only option for a crucial Week 16 matchup against the Miami Dolphins.
"It's an unbelievable opportunity," Book told reporters, via NFL.com. "I don't know what it's going to feel like. I've played in big games, but I think this is the biggest, obviously. We're professionals now and this is 'Monday Night Football.'"
Book, 23, played in important games during his three seasons as the starter for the Notre Dame Fighting Irish. But on Monday, Book will attempt to lead the 7-7 Saints to a win against the 7-7 Dolphins. New Orleans is just outside the playoff picture in the NFC, while Miami has surged into contention in the AFC with six consecutive wins.
The Saints, who lost Drew Brees to retirement in the offseason, selected Book in the fourth round of the 2021 NFL Draft. His snaps Monday will be the first of his NFL career.
"I've got this whole team behind me," Book said. "I feel like all these guys got my back and just to hear everyone, how excited they are that I get a chance, is pretty cool."