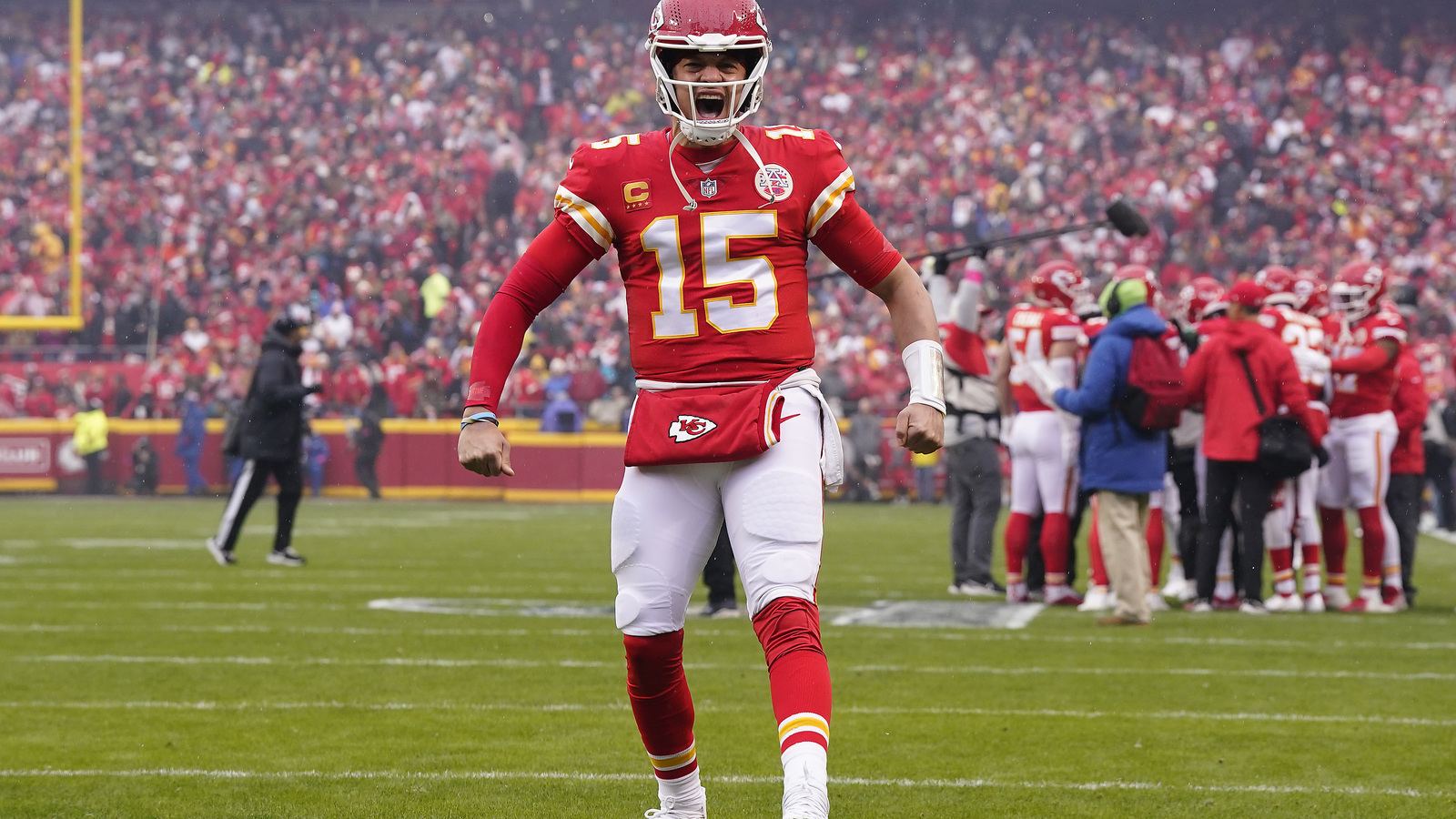 Injury update given on Chiefs QB Patrick Mahomes
Kansas City Chiefs quarterback Patrick Mahomes suffered a high-ankle sprain in the team's 27-20 playoff win over the Jacksonville Jaguars on Saturday.
That news comes from ESPN's Adam Schefter after Mahomes underwent an MRI following the game.
A high-ankle sprain is a significant injury, and typically sidelines players for several weeks. But Mahomes was able to return to Sunday's game in the second half and reportedly expects to play in the AFC Championship game next week. 
The Chiefs will play the winner of Sunday's Buffalo Bills-Cincinnati Bengals game. If it is Buffalo, that game will be played at a neutral site in Atlanta. If it is Cincinnati, the Chiefs will host that game at Arrowhead Stadium.
Mahomes was injured in the first half of Saturday's game and briefly left during the second quarter where he was replaced by veteran backup Chad Henne. Mahomes was playing with an obvious limp and his mobility was significantly limited following the injury. 
He ended up finishing the day 22-for-30 passing for 195 yards and two touchdowns.
Even though Henne played well in relief when needed, Mahomes is the engine that makes the Chiefs offense run and his health will significantly impact what happens in the AFC Championship game and beyond. If he is 100 percent healthy, the Chiefs are probably significant favorites to represent the AFC in the Super Bowl and perhaps even win it. 
But if he is limited in any way, or has to leave next Sunday's game, that will dramatically limit what the Chiefs offense is capable of. Especially against a team that is better than Sunday's opponent (Jacksonville).
His ankle will be the story in the NFL this week.