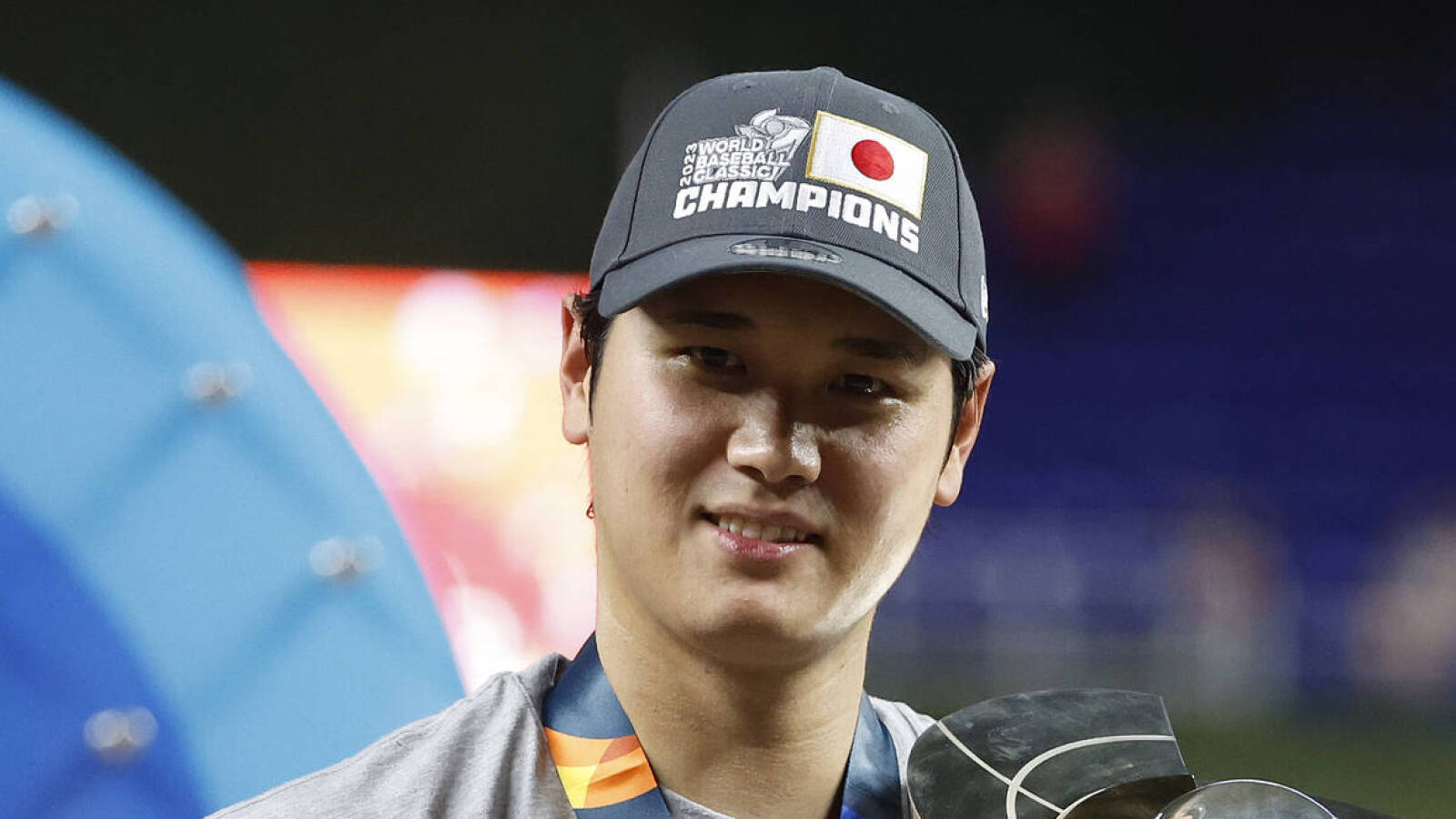 Insider reveals Ohtani's negotiations will 'start at $500M'
Angels two-way star Shohei Ohtani's impending free agency has been a topic of discussion for some time, leading many to speculate about how much he'll command. 
After leading Team Japan to a World Baseball Classic title, whatever price he envisioned has undoubtedly increased.
While Ohtani could re-sign with Los Angeles, his goal is to win multiple World Series championships, which could prove challenging for the Angels, who haven't made the playoffs since 2014.
On the "Green Light with Chris Long" podcast, ESPN's Jeff Passan suggested Ohtani might leave Los Angeles if the team's playoff drought continues, given his recent "taste of meaningful games." 
According to Passan, if Ohtani hits the open market, it would trigger a bidding war starting at half a billion dollars.
"Every team's gonna want Shohei Ohtani," Passan told Chris and Kyle Long. "As long as he stays healthy, the bidding is going to start at $500M and it's just a matter of how high it's going to go."
Although the staggering figure led the younger Long, a former Chicago Bear, to regret his decision to play football, it's not surprising that Ohtani will be in such high demand. With Ohtani's international popularity, unique talent and the current contract landscape, Passan's claim that negotiations will start at $500M is no exaggeration. 
If the 28-year-old hadn't already established himself as the face of baseball, he did so by striking out Angels teammate Mike Trout for the final out in the WBC finals. Ohtani, the tournament's MVP, batted .435 while striking out 11 in 9.2 innings pitched over three appearances.
The $426.5M Trout signed in 2019 remains the largest contract in MLB history, but teams are already offering others more. The Nationals offered outfielder Juan Soto a 15-year, $440M extension before trading him to the Padres. Soto declined the contract due to its annual salary. 
Considering Washington's offer wasn't enough for the generational hitter, $500M seems low for the right-handed pitcher Ohtani, whose 145 wRC+ (100 is average) last season exceeded Soto's 143. 
During a recent appearance on "Get Up," ESPN's Buster Olney said he believes Ohtani's deal will top $600M, which would be the largest contract in North American sports history.