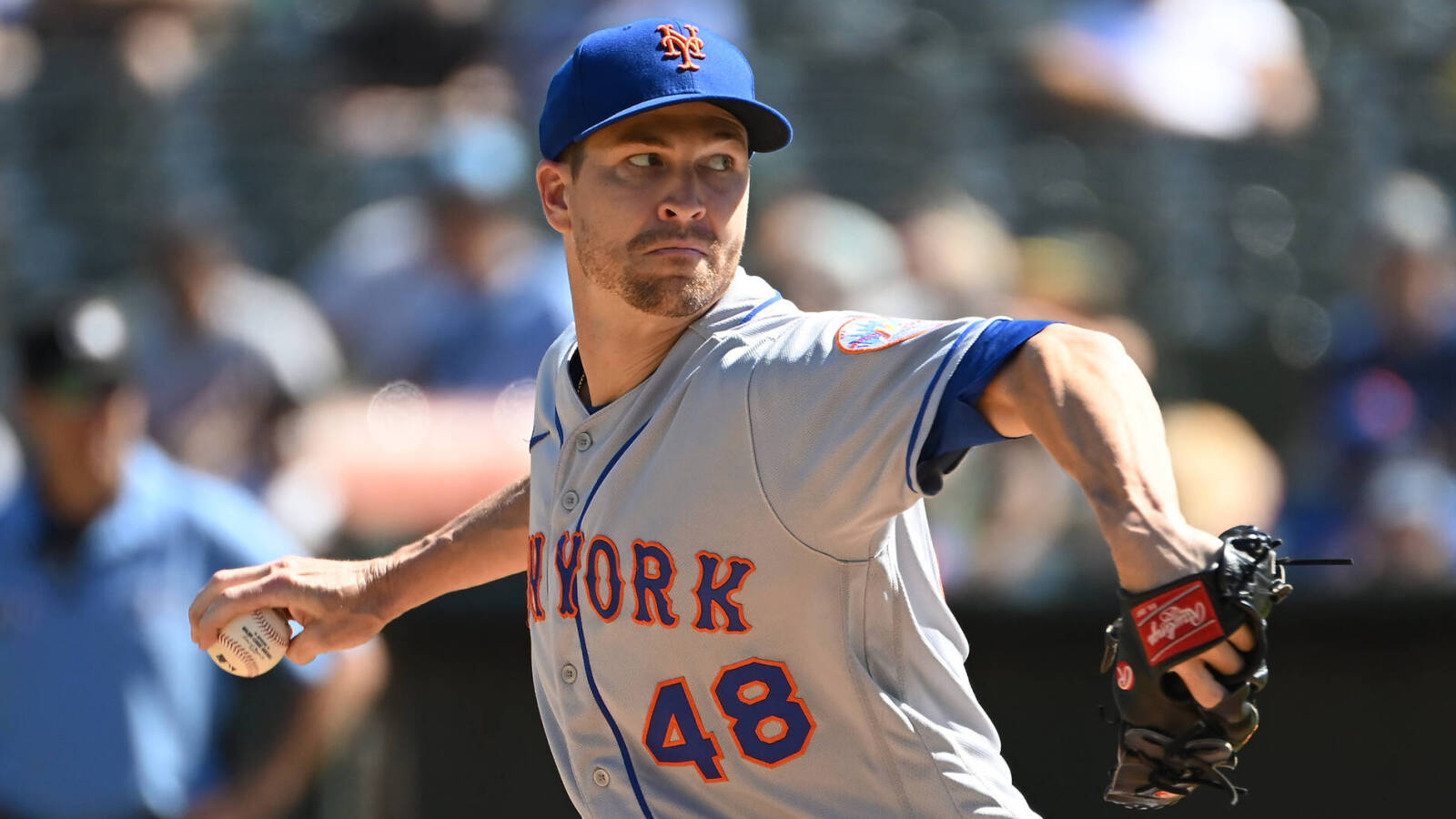 Insider reveals where 'Mets people' think Jacob deGrom will sign
One insider indicated that free-agent ace pitcher Jacob deGrom is leaning toward re-signing with the New York Mets. 
"Mets people seem to think he prefers to return," Jon Heyman of the New York Post reported about deGrom on Thursday, "and there's some concern about losing their homegrown uber-talent and watching him win Cy Young awards elsewhere, so he may still be their top remaining target." 
It was reported earlier this week that the Tampa Bay Rays have spoken with deGrom's camp since the start of free agency but also said that Rays officials "are pessimistic about their chances" of signing the two-time National League Cy Young Award winner.
"The Rays' recent mention, via SNY, the closest place to his DeLand, Fla., hometown, seems absurd, as they are known for getting a bargain, not for paying $40 million (and doubling their payroll!) for the possibility of greatness (deGrom made $400,000 per inning in 2021-22)," Heyman added. 
Heyman named the Texas Rangers as the second "favorite" to sign deGrom. While the Rangers have been linked in reports and rumors with the right-hander, The Athletic's Ken Rosenthal reported Monday that the "Rangers seem more confident of landing left-hander Carlos Rodon and possibly Japanese righty Kodai Senga than they do of signing" deGrom. 
Rosenthal noted for a piece published on Nov. 14 that the Atlanta Braves signing deGrom is "highly unlikely." While the New York Yankees previously requested medical information on deGrom, they are fully concentrating on re-signing reigning American League Most Valuable Player Aaron Judge until further notice. 
As much as the Mets need a fully healthy deGrom in their rotation next year, he may also need what's been his only MLB home if he hopes to cash in this fall or winter.