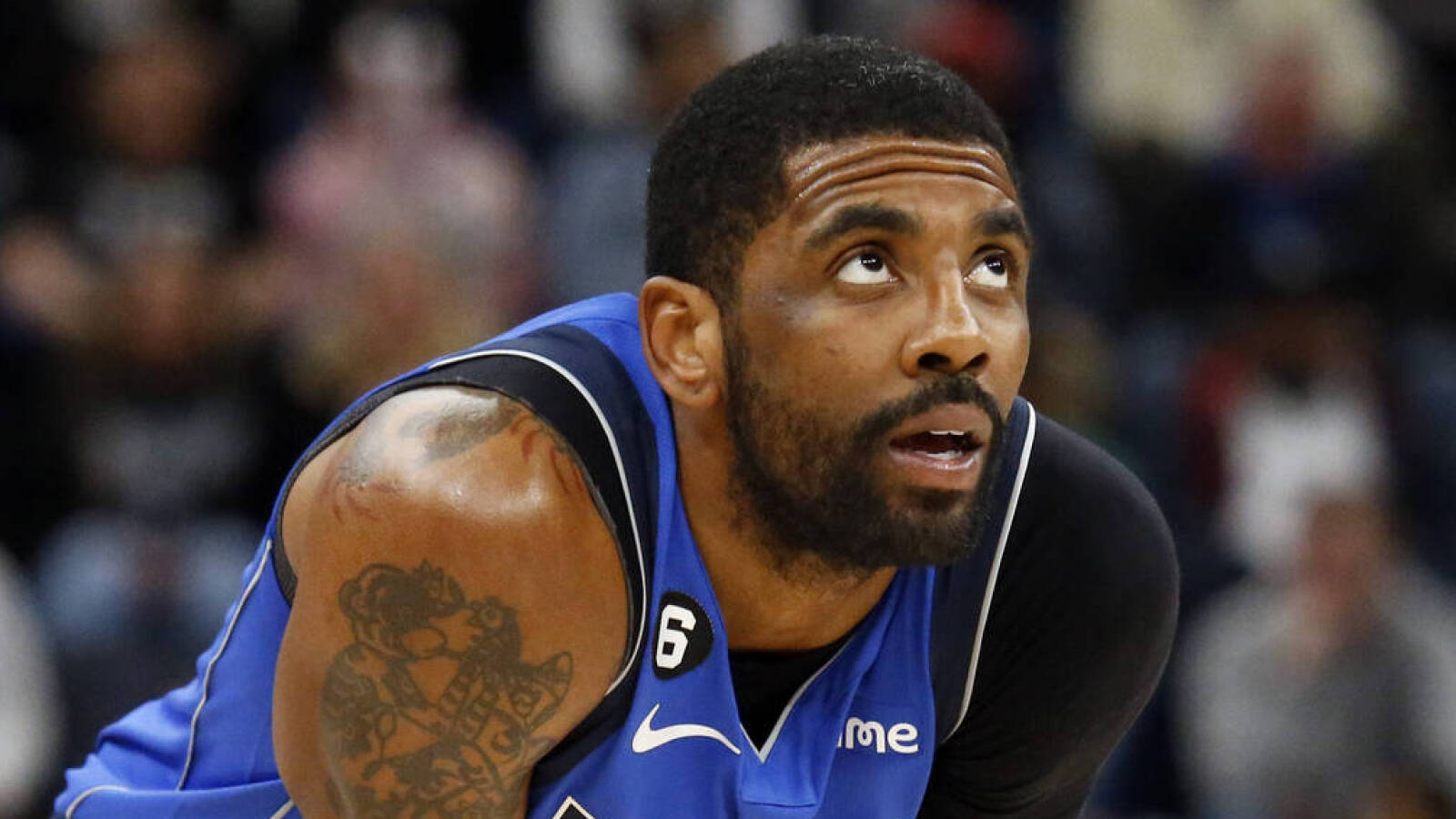 Irving had inflammatory response to booing Mavs fans
It appears that Kyrie Irving is beginning to go Kyrie Irving on another team.
Irving and the Dallas Mavericks suffered an absolutely pathetic loss on Friday. They fell at home 117-109 to the shorthanded Charlotte Hornets, who were playing on the second night of a back-to-back without their three leading scorers (LaMelo Ball, Terry Rozier, and Kelly Oubre Jr.).
Dallas fell behind by as many as 21 points in the second half and started hearing boos from their home crowd at American Airlines Center.
During his postgame press conference, Irving offered an inflammatory response to those booing.
"So what?" Irving said of the boos, per ESPN's Tim MacMahon. "You obviously want to play well, but you it's only five people on the court that can play for Dallas Mavericks. If the fans wanna change places, then hey, be my guest. Got years of work ahead to be great enough to be on this level."
Here is the full video of Irving's remarks (where you can tell that he was in a surly mood).