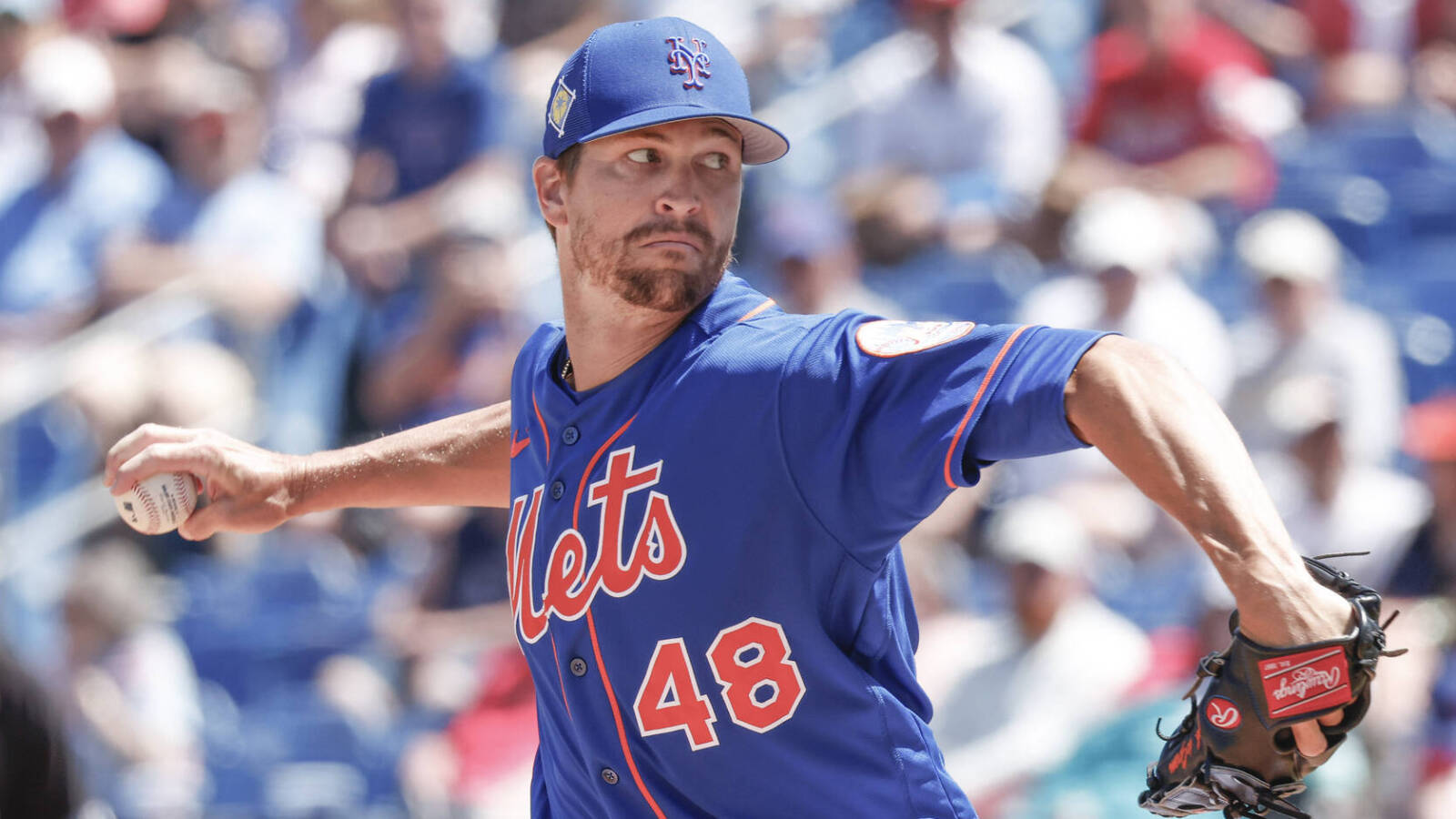 Jacob deGrom already experiencing shoulder tightness
Stop me if you've heard this before: Jacob deGrom is dealing with an arm injury.
The New York Mets ace experienced tightness in the back of his right shoulder while throwing on Thursday. DeGrom is expected to be scratched from his scheduled start on Friday.
The Mets not having deGrom pitch could just be a precaution rather than a sign of the pitcher's health. But it's still understandable for fans to be concerned.
DeGrom was limited to 92 innings last season and 15 starts. He was incredibly dominant, going 7-2 with a 1.08 ERA and 0.55 WHIP. He is arguably the best pitcher in baseball when available, but he just seems to have injuries regularly.
DeGrom has looked good in spring training so far. He has allowed one run and five hits over five innings, striking out 10 and walking none. The Mets are hoping he will be available for the regular season without any issues.