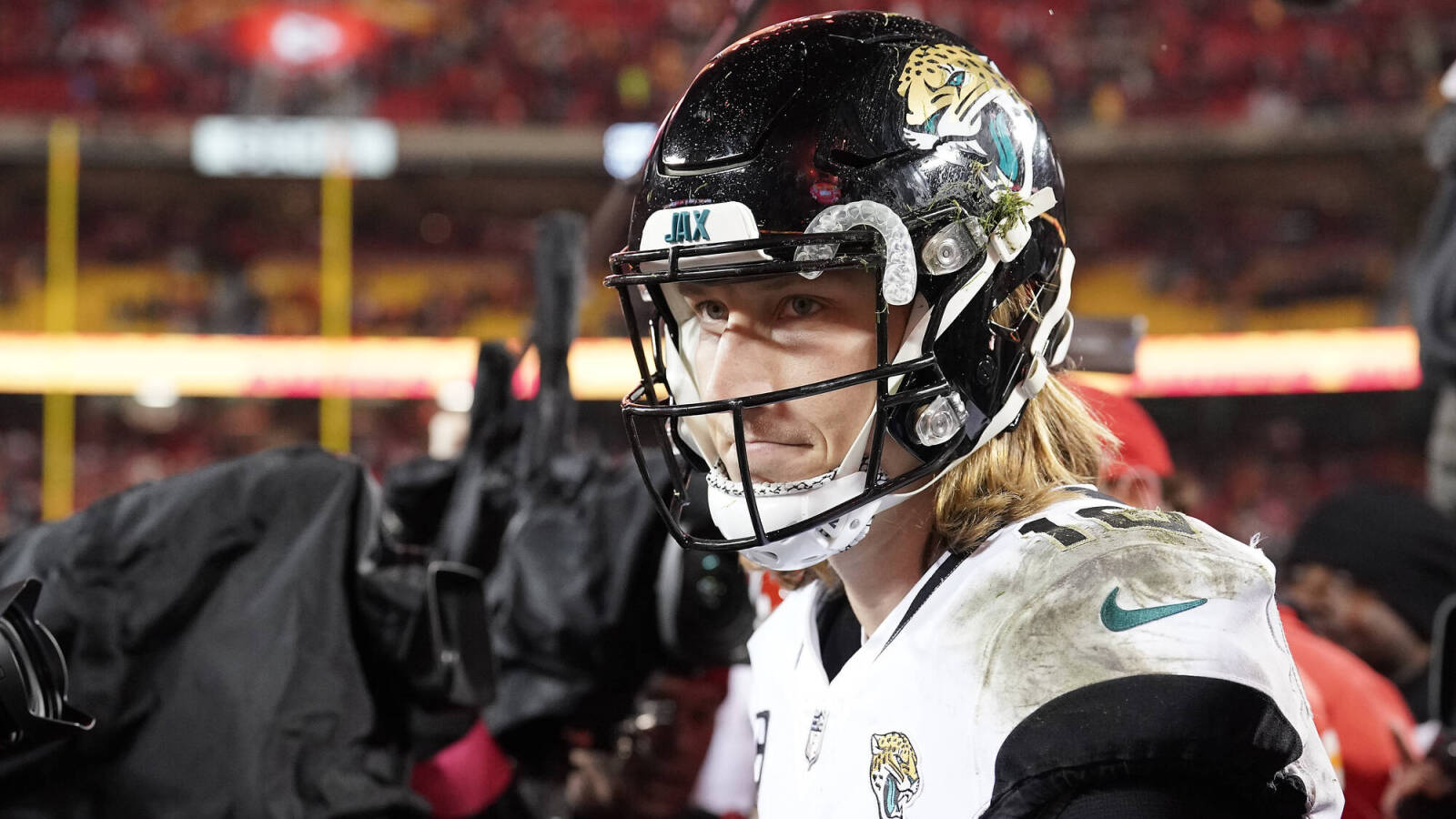 Jags QB Lawrence's incredible streak comes ends with WC loss
An incredible statistic involving Trevor Lawrence has come to an unfortunate end.
Entering Saturday's AFC Divisional Round playoff game between his Jacksonville Jaguars and the Kansas City Chiefs, Lawrence hadn't ever lost on a Saturday.
Lawrence was 37-0 on Saturdays, going 3-0 in high school, 32-0 in college and 2-0 in the NFL. His Jaguars played against the Titans on Saturday in Week 18 and won, then the following Saturday in the wild card round of the playoffs against the Chargers and won, so the Chiefs game was his third straight Saturday game.
Lawrence only lost three games in four high school seasons, and all three losses came on Fridays. In college, Lawrence went 37-2 over three seasons at Clemson. His first loss came in the national championship game against LSU, which was on a Monday. His second loss came in the Sugar Bowl against Ohio State on a Friday.
It's pretty remarkable that Lawrence went through a three-year college career at a major school without ever losing on a Saturday, but that's what happened.
Who would have figured that it would take him playing in the NFL playoffs to finally lose on a Saturday?
Lawrence's final numbers against the Chiefs weren't bad. He went 24/39 for 217 yards with a touchdown and interception. The Chiefs won 27-20.