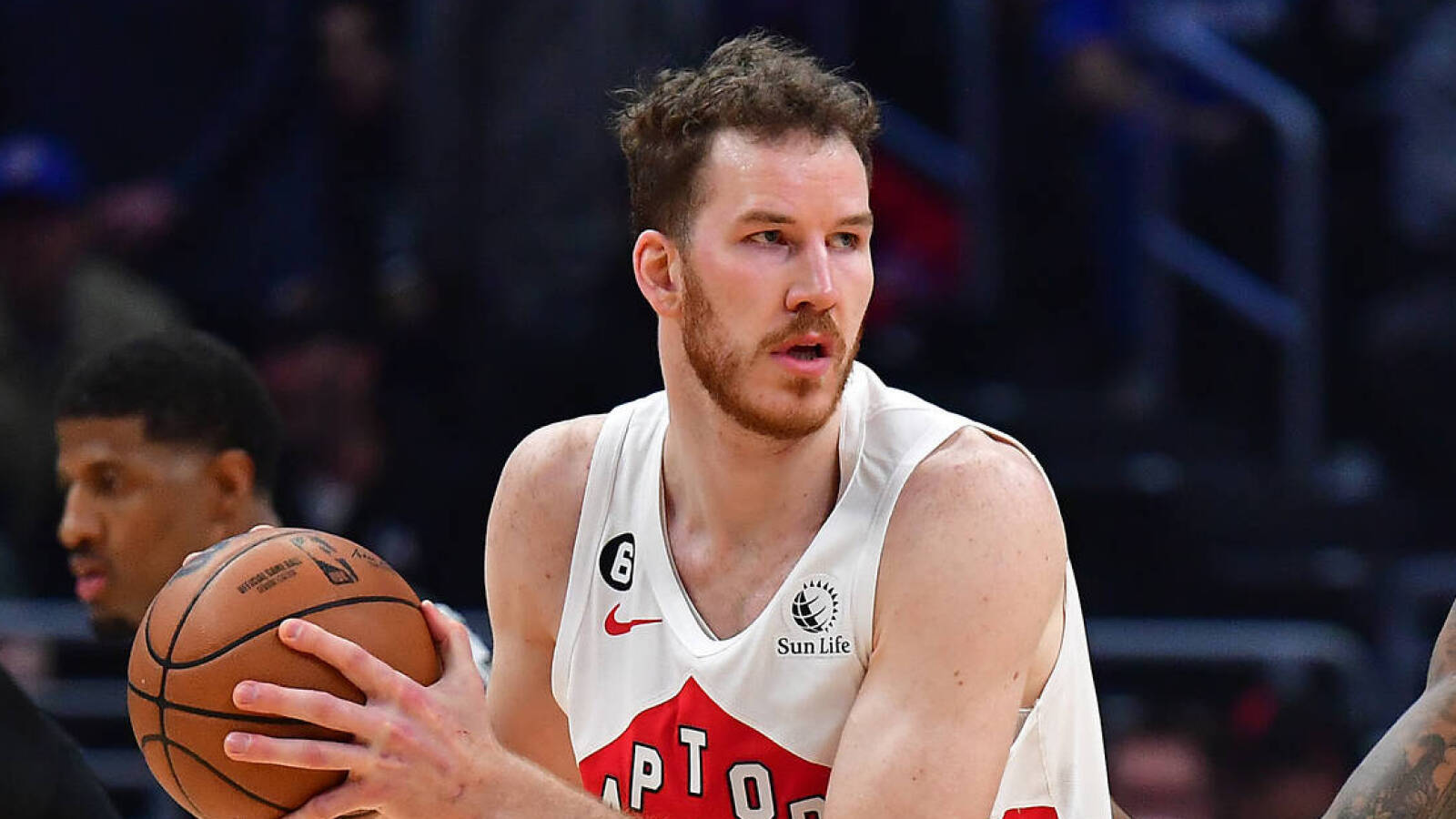 Jakob Poeltl trade could turn into disaster for Raptors
The Raptors traded three picks to add Jakob Poeltl. It could be a high price to pay for a play-in spot.
That's no knock on Poeltl himself, who has stabilized Toronto's defense. The Raptors are a whopping 21.9 points per 100 possessions better than their opponents with Poeltl on the court, and 17.5 of those come on the defensive side. They've gone 6-5 since the trade.
In that stretch, Toronto moved from 10th place all the way to…ninth. The Raptors are a half-game behind Atlanta for eighth place, which would get them two shots in the play-in tournament.
For that, they traded a top-six-protected first-round pick in 2024, plus second-rounders in 2023 and 2025. Poeltl will be an unrestricted free agent in the summer, as will Fred VanVleet and Gary Trent Jr. if they decline their player options. Toronto has some tough decisions to make, because it may not be willing to go over the luxury tax to bring back a sub-.500 team.
The Raptors did get Poeltl's Bird rights, so they can go over the salary cap to re-sign him. Clearly they're interested in bringing him back, but does that mean VanVleet or Trent won't return? If the team declines next season, San Antonio could get a lottery pick.
It was a win-now move for a team that wasn't that close to contending. If Toronto doesn't take a big leap next season, the move could look terrible.