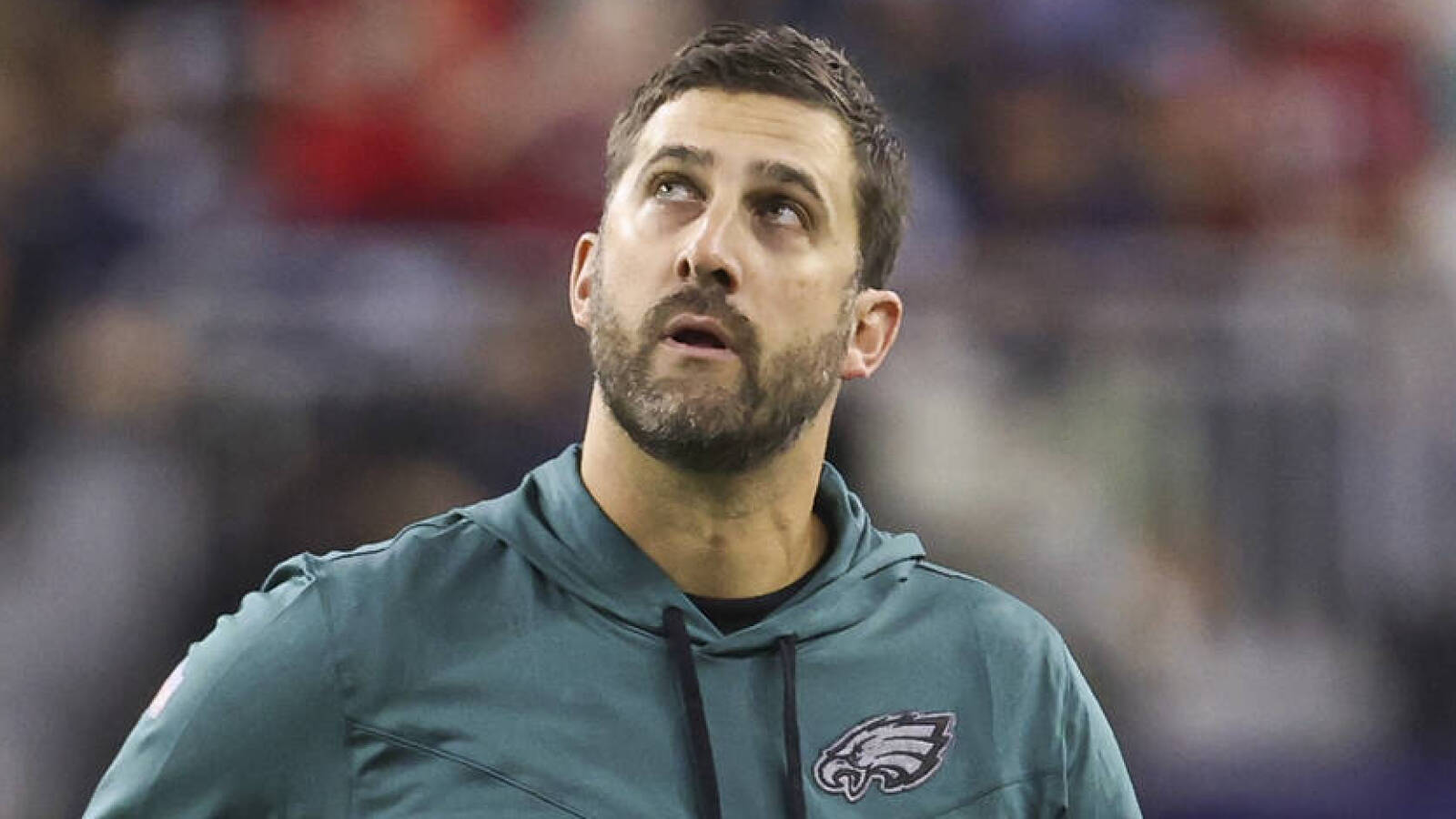 Jalen Hurts bails out Eagles as Philly squeaks by Colts
Nick Sirianni needs to calm down. There's no need to talk trash after beating a four-win team like the Colts, especially after you try to give them the game.
After the game, Sirianni twice ran to the sidelines to scream at the fans. He didn't have much to say for most of the game. The coach could use some discretion, and a better game plan these days.
Philadelphia started poorly by giving up a touchdown on the Colts' first drive. Jonathan Taylor picked up where Washington's Brian Robinson Jr. left off by running right through Jonathan Gannon's defense. Taylor started the drive with a 28-yard run and ended it with a touchdown.
The Eagles played catch up for the rest of the game. They trailed 10-3 after halftime and were down 13-3 until Quez Watkins caught a 22-yard touchdown pass from Hurts in the fourth quarter to make the score 13-10 Colts. Then things got sloppy.
Taylor fumbled on the Eagles 43-yard line with 10:48 left in the game, but then A.J. Brown fumbled, allowing the Colts to take a 16-10 lead with 4:37 remaining after a 37-yard field goal. 
After a terrible pass interference penalty by the Colts' Zaire Franklin and two strong runs by Miles Sanders, Philadelphia had the ball on the Colts' 17-yard line. With the game on the line and less than three minutes to play, Sirianni gave the ball to little used running back Boston Scott three straight plays.
To the surprise of no one, Scott couldn't get a first down. The Eagles had fourth-and-two from the nine-yard line as the game reached the two-minute warning. Then things got weird. 
When play resumed, the Eagles tried to draw the Colts offsides by lining up for a long quarterback sneak. If not for the scoreboard, one might think the offense was in 'victory formation'. The Colts weren't fooled and the Eagles were forced to burn a timeout.
The quarterback had seen enough. On the next play, Hurts ran three yards for the first down putting the ball on the six-yard line. Then after losing three yards on second down Hurts ran up the middle to score the winning touchdown. There was no way Hurts was giving up the ball.
The Eagles have grown accustomed to playing with a lead most of the year. Luckily for Philadelphia, Hurts saved his best for last with the game on the line. Sirianni can't say the same.