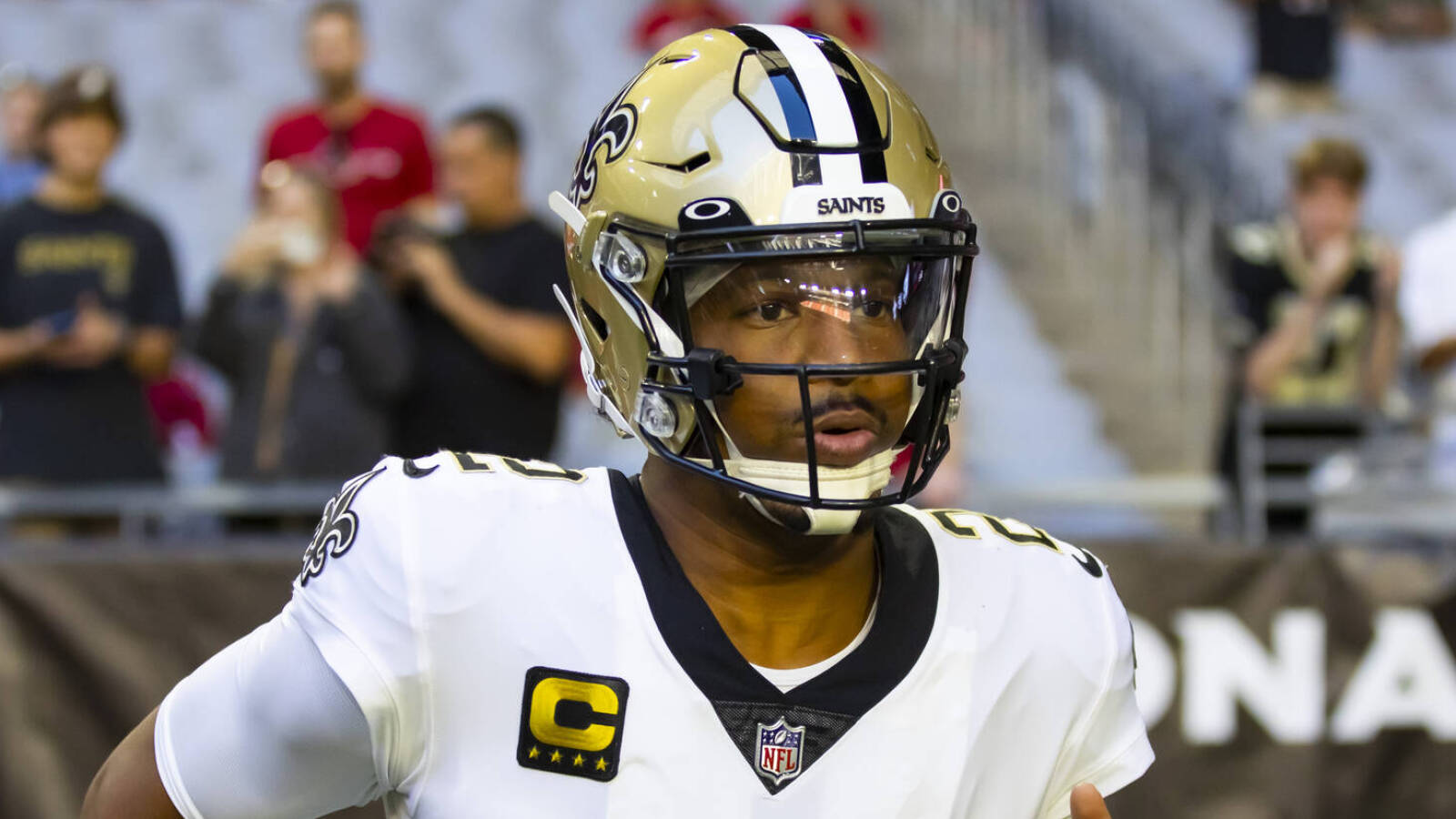 Jameis Winston opens up about losing starting job
Jameis Winston says he's recovered enough from the ankle and back injuries that have sidelined him for the majority of the season. The pain he's feeling doesn't stem from those issues but from the trust fractured by the Saints electing to start Andy Dalton over him.
The offense operated at a higher level with a healthy Dalton over an injured Winston during the first few weeks of Dalton's tenure. Because of that, head coach Dennis Allen said the team would stick with Dalton as long as the offense kept producing.
The team scored 23 points combined in its last two games, so why is Allen hitching the team's chances to a QB who has proven incapable of elevating a roster this late into his career?
It's a question Winston has himself, and his expressive answer when discussing the opportunity taken from him because of injury is the first in what will likely be a line of players airing grievances over a season gone off the rails.
New Orleans (3-7) is further from a playoff spot than the two games back the Saints' record shows them to be in the division. Tampa Bay (5-5) leads the NFC South but no one in New Orleans is talking about the Saints catching the Bucs for a playoff spot.
Winston arrived in New Orleans in 2020 to study under Drew Brees and Sean Payton. Brees retired after the 2020 season and Winston took over after a QB battle with Taysom Hill in the 2021 preseason. This season, Winston struggled as the team tried to stay afloat following Payton's decision to step away from the sport.
Overall, Winston is 6-4 as the team's starter. He is 175-of-287 (61 percent) for 2,103 yards and 18 touchdowns with eight interceptions.
Dalton has started seven games and the team is 2-5. Dalton is 141-of-217 (65 percent) for 1,559 yards and 11 touchdowns with seven interceptions.
He will get his eighth start this Sunday against the Los Angeles Rams (3-6).
Allen is receiving tons of heat from fans for the team's performance and his decision to keep Dalton at QB won't win him any fans. Winston wasn't setting the world on fire but he shouldn't have to sit around and watch while the whole thing burns.