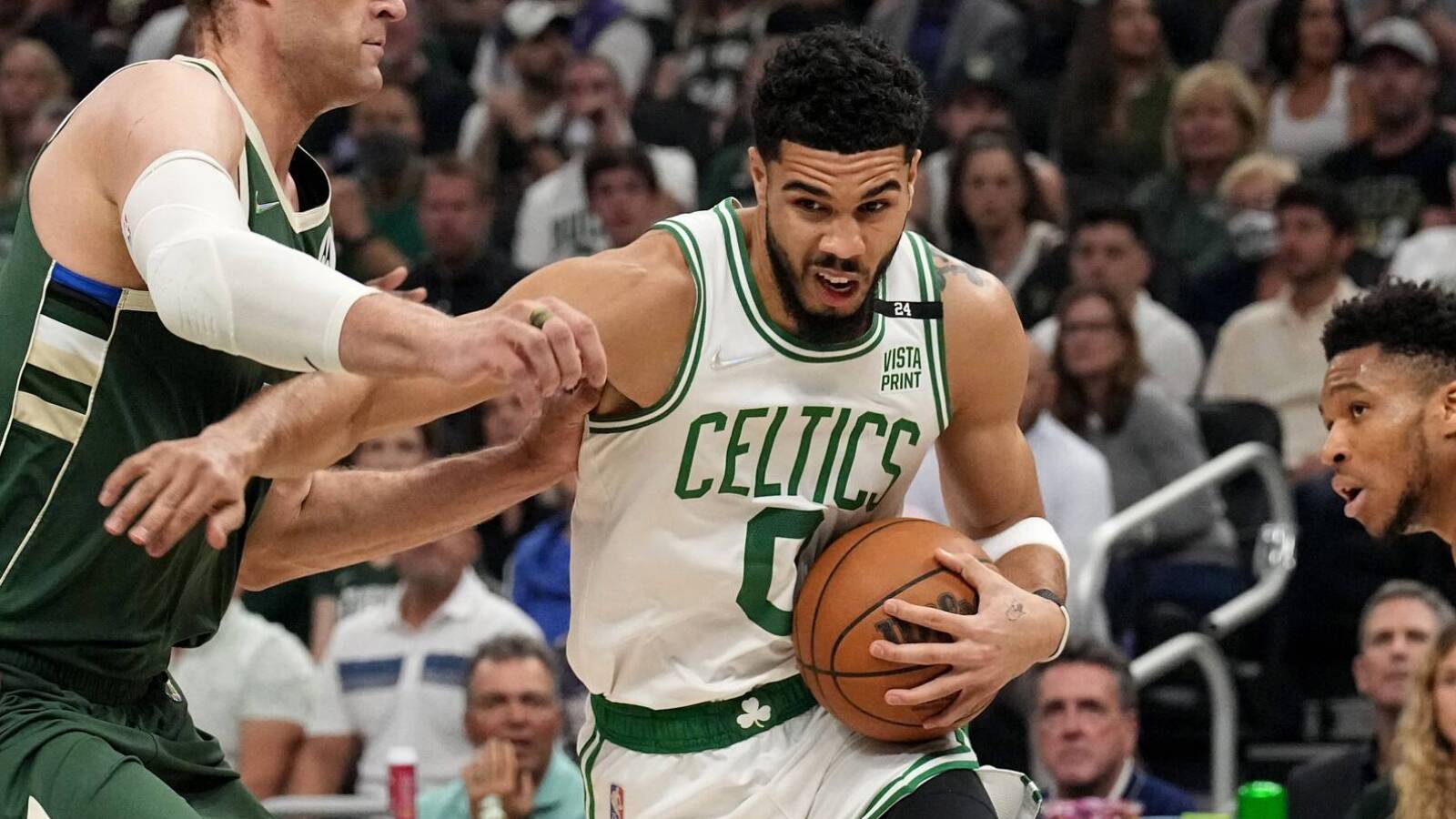 Jayson Tatum's 46 points helps Celtics force Game 7 against Bucks
The Boston Celtics defeated the Milwaukee Bucks in Game 6 Friday night, 108-95, to force a Game 7 in the second-round series. 
Boston's Jayson Tatum finished with 46 points, shooting 53.1% from the field (17-of-32) and 46.7% from three-point range (7-of-15). He added nine rebounds, four assists, and a block in the victory. 
Celtics guard Jaylen Brown had 22 points, with five rebounds and four assists. Fellow guard Marcus Smart finished with 21 points, seven assists, and five rebounds. 
Milwaukee forward Giannis Antetokounmpo tried to match Tatum's effort, finishing with 44 points, 20 rebounds, and six assists. 
Bucks point guard Jrue Holiday scored 17 points, adding four assists, two rebounds, and two blocks. Pat Connaughton had 14 points, shooting 2-of-3 from three-point range. 
Boston took control of the game early, building a 10-point lead at halftime, 53-43. After three quarters, the Celtics led 82-70 and fended off the Bucks in the fourth to earn the Game 6 win. 
Boston will host Game 7 against the Bucks Sunday at 3:30 p.m.