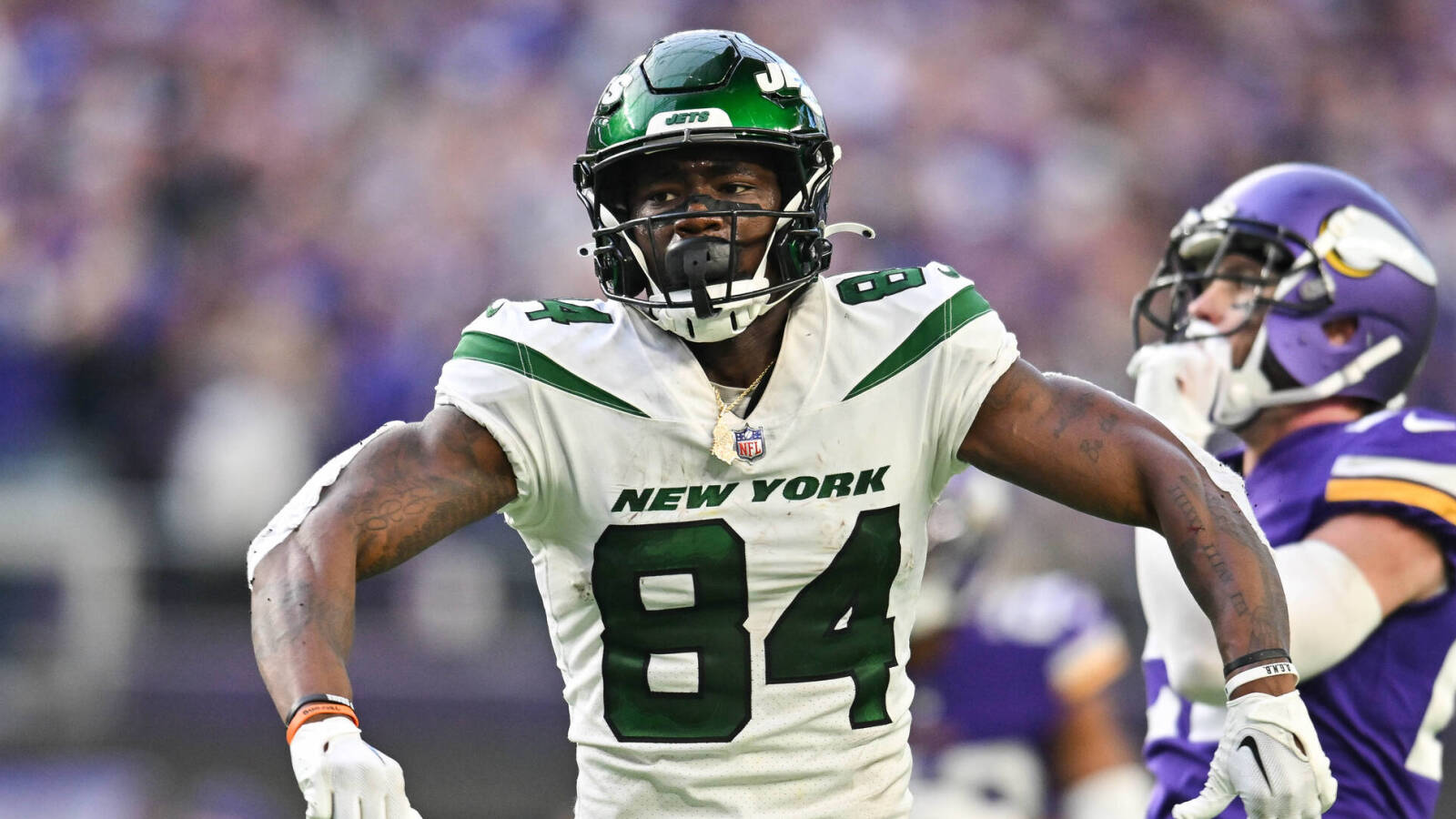 Jets HC addresses Corey Davis' future
It was all but assumed with the free-agent signings the New York Jets made at wide receiver that Corey Davis would be looking for a new team.
But head coach Robert Saleh indicated on Friday that isn't the case when asked point-blank if Davis still has a spot on the roster.
"The cool thing with what (offensive coordinator) Nathaniel (Hackett's) bringing and this whole system is, there is a lot of versatility amongst the receivers in terms of them being able to play multiple spots," Saleh told reporters. "…But to have (Davis), you can never have enough receivers."
The depth chart begins to get congested behind reigning NFL Offensive Rookie of the Year Garrett Wilson, who's firmly entrenched as New York's No. 1 wideout. 
The team signed a four-year, $44M deal with Allen Lazard — Aaron Rodgers' favorite target last year in Green Bay — who figures to be the No. 2 guy. And with Mecole Hardman and Randall Cobb both signing free-agent deals as well, Davis and his $11.1M cap hit figured to be an obvious casualty of a numbers game.
In two years in New York, the 28-year-old receiver has never had more than 34 receptions or four touchdowns. Last year, Davis was targeted just 62 times despite the Jets attempting 627 passes.
But despite his struggles, Saleh maintained that every receiver on the Jets roster — even Davis — fills a certain role within the team's new offense.
"It felt like this year, bringing in Allen and having Corey, we have a lot bigger personnel now," Saleh added. "…We're going see how they play within the system over OTAs and training camp, and their roles will be defined more."