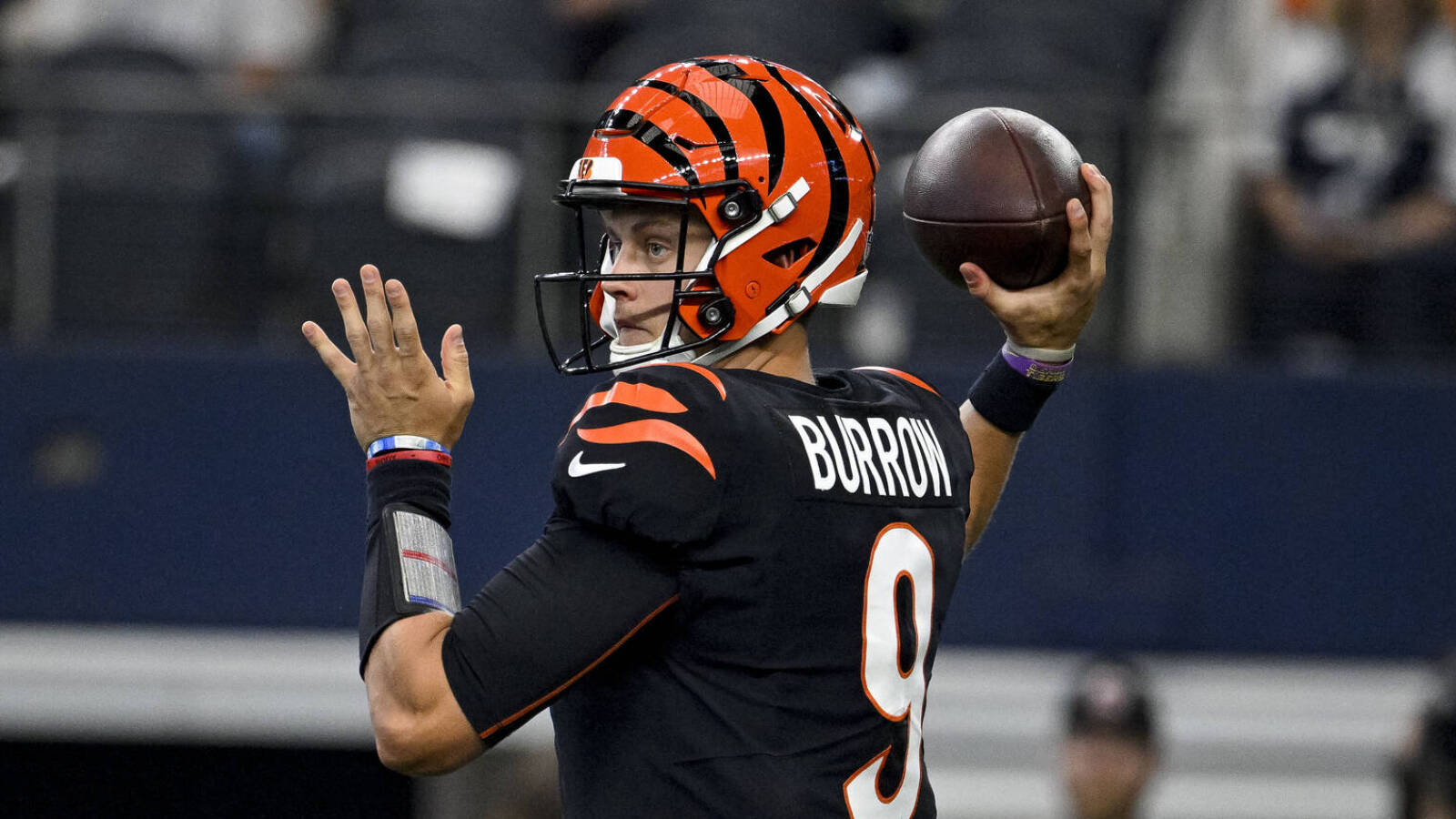 Joe Burrow on 0-2 start: 'Let's all just take a deep breath and relax'
It's been nearly eight years since four-time MVP Aaron Rodgers told Green Bay Packers fans to "R-E-L-A-X " following the team's 1-2 start to the 2014 regular season. Now, as the defending AFC-champion Cincinnati Bengals enter Week 3 at 0-2, their starting quarterback is preaching a similar message.
The Bengals have suffered back-to-back excruciating losses to open the campaign. They dropped a wild overtime affair, 23-20, at home in Week 1 against the Pittsburgh Steelers on a game-winning field goal and then saw the host Dallas Cowboys come away with a last-second game-winning field goal as well in Week 2 in a 20-17 contest.
Burrow has started the season 57-for-89 with 537 passing yards, three touchdowns and four interceptions and has been sacked a league-high 13 times for a league-most 73 yards. All four of his interceptions came in Week 1, but he finished with 338 passing yards against Pittsburgh, while tossing for just 199 against Dallas.
The 2021 AP Comeback Player of the Year has also coughed up three fumbles, losing one of them.
Cincinnati will look to right the ship in Week 3 as they face the New York Jets on the road at 1 p.m. ET on Sunday.