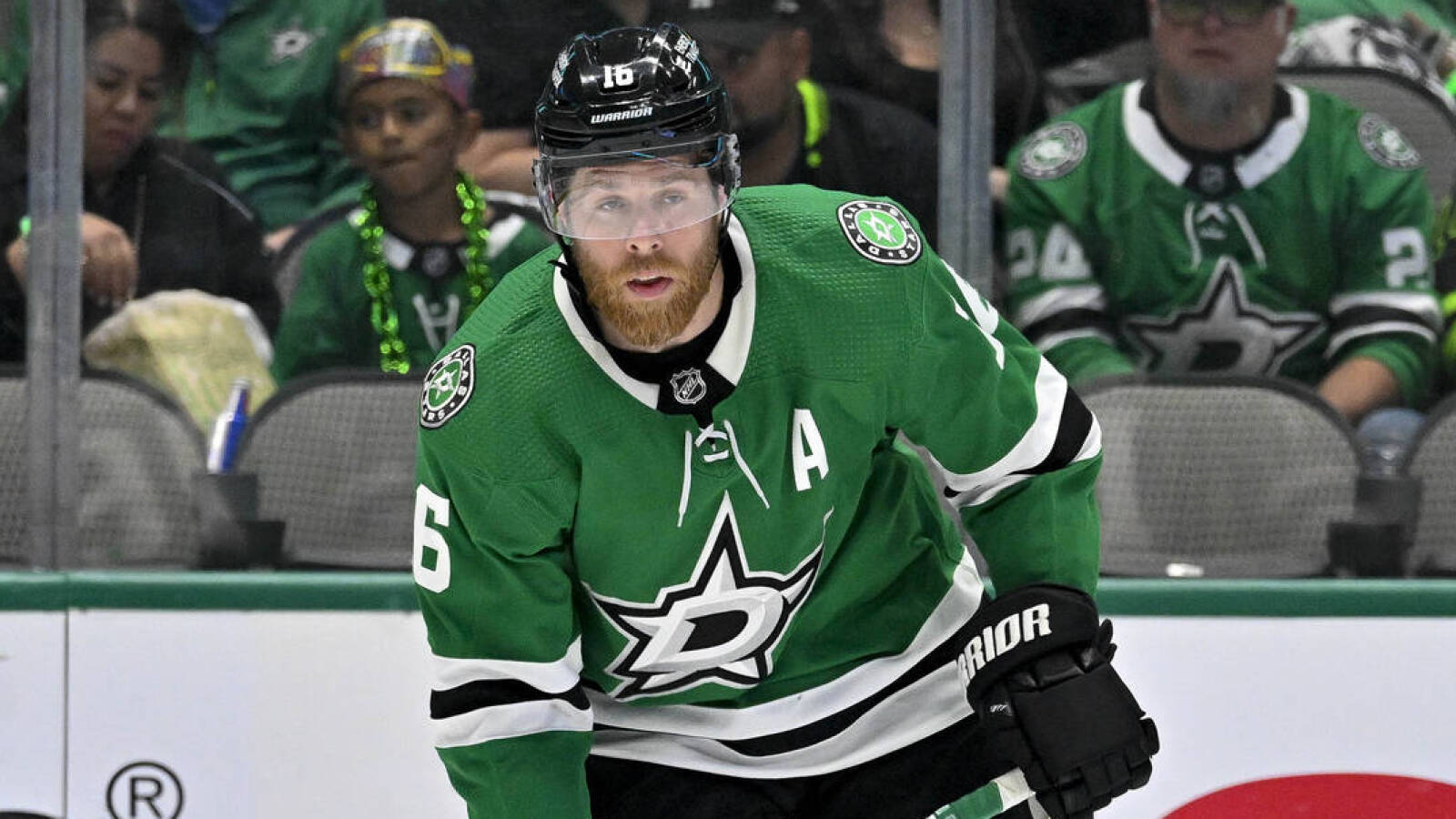 Joe Pavelski's milestone OT-winner keeps Stars' season alive
The Dallas Stars live to play another day. 
Veteran Joe Pavelski kept the Stars' season alive, scoring 3:18 into overtime to lift Dallas over the Vegas Golden Knights in Game 4 of the Western Conference Final Thursday, 3-2. 
Pavelski's OT-winner was career playoff goal No. 73, making him the all-time postseason goal leader among active players, jumping ahead of Washington Capitals star and future Hall of Famer Alexander Ovechkin.
Pavelski also became the oldest player (38 years and 318 days) in NHL history to score an overtime winner in an elimination game, passing Chris Kunitz (2017), per the NHL communications department. 
Through 12 games in the Stanley Cup Playoffs, Pavelski has 13 points (nine goals, four assists).
Now facing a 3-1 deficit in the conference final, Pavelski called Thursday's win "a start" for the Stars, who hope to become only the fifth team in NHL history to come back from 3-0 down in a playoff series. However, Pavelski said Dallas would take it one game at a time. 
"This is one win. I'm not going to look too much farther ahead to the next game," Pavelski said via Sportsnet. "There's no reason to." 
While Pavelski will get the headlines following his heroics Thursday, the Stars wouldn't be looking forward to a Game 6 without young star Jason Robertson and goaltender Jake Oettinger. Oettinger was solid in net for the Stars, turning away 37 of 39 Vegas shots. Meanwhile, Robertson netted both Dallas goals in regulation, including the game-tying goal 17:21 into the second period. 
The Stars will look to stave off elimination again when they travel to Vegas for Game 5 Saturday at 8 p.m. ET.