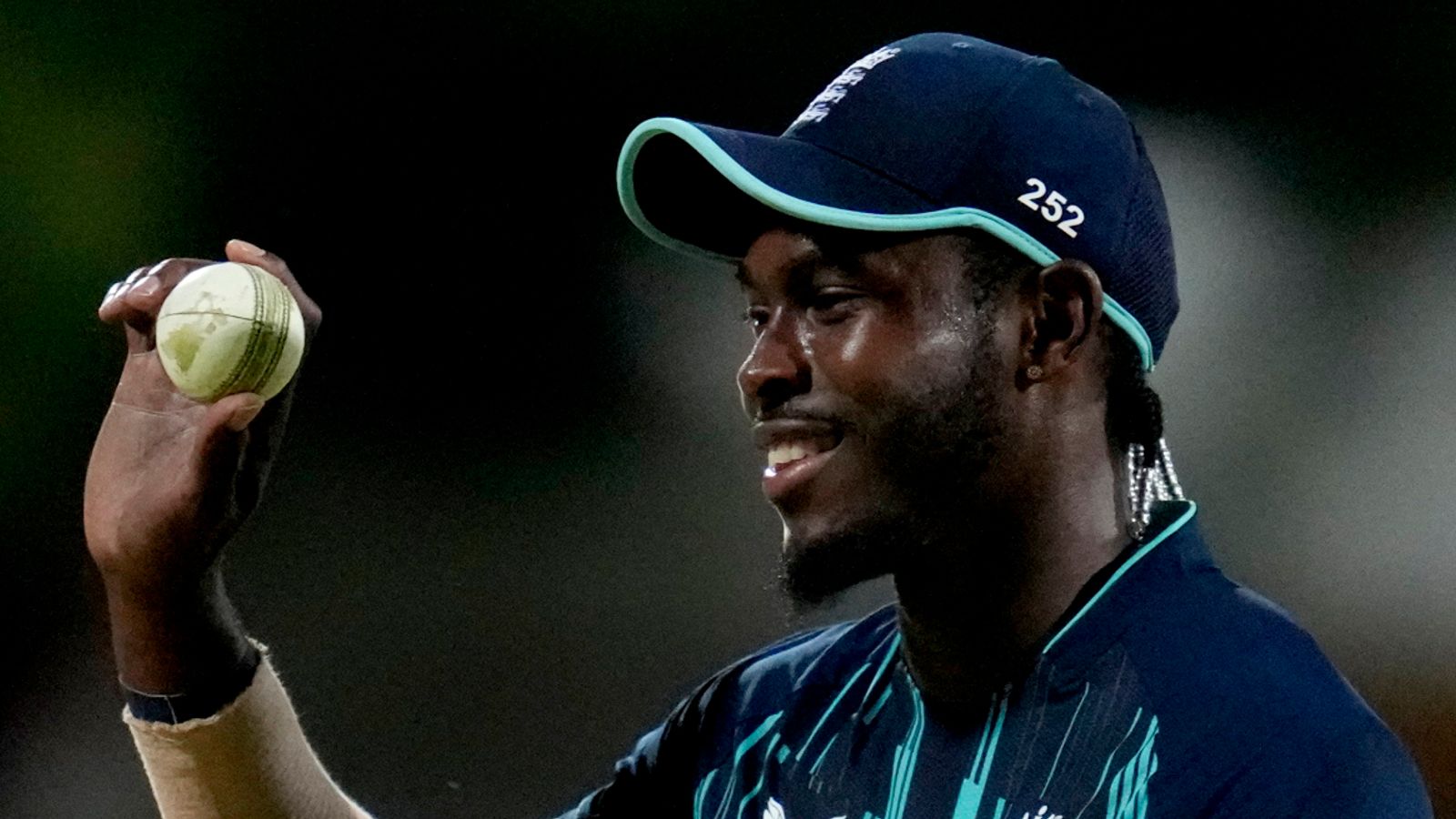 Jofra Archer enjoys new role for England and career-best figures in ODI win over South Africa | Cricket News
Jofra Archer insists he must remain patient in his comeback from injury despite producing career-best figures in England's consolation ODI victory over South Africa.
Archer collected 6-40 from 9.1 overs as England bowled out South Africa for 287, with the 59-run victory ending a run of five successive ODI losses ahead of their World Cup title defence later this year.
The 27-year-old was making just his second England appearance since spending 17 months out with serious back and elbow injuries, with Archer not chosen to open the bowling for the first time in his England career.
Jofra Archer inspired England to a win over South Africa with six wickets.

"Being back after however long, it's kind of surreal," Archer said. "You only get that feeling after you start playing. It's definitely gone up a few notches.
"I had the best time off. I had enough of it to know I don't miss home like I used to. I've done everything I needed to do in the last 18 months and I'm just ready to play cricket.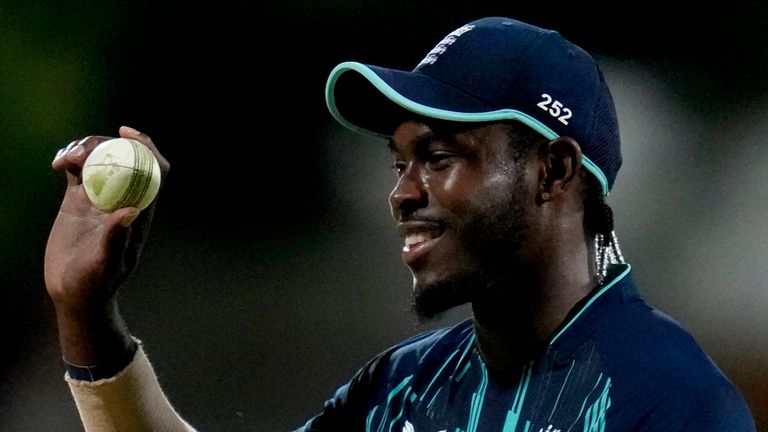 "It's just a long road, this is a small tick but I want to see how I am in April, June, July and September. This is just the start of the road."
Archer only returned 1-81 in Friday's series opener but provided more of a threat in the third and final ODI of the tour, regularly exceeding 90mph and confident he could have "bowled another 10" overs.
England captain Jos Buttler led the praise for Archer's performance and said: "It was fantastic and probably deserving of the player of the match award. When the game was in the balance to come back there and take the wicket of Klaasen broke the game open for us."
England captain Jos Buttler says the team have made 'good strides' as they build towards the World Cup.

'Wonderful game' for Archer
Archer blew through South Africa's top and middle order to carry England to victory, with former England captains Nasser Hussain and Michael Atherton impressed with the paceman's immediate impact back in the international fold.
"You have the context of him missing the best part of two years with very bad injuries," Atherton told Sky Sports. "Elbow and back injuries are very serious for a fast bowler so there must have been some doubt for him over whether he would get back to full pace and full fitness.
Watch the best bits from Jos Buttler and Dawid Malan's brilliant hundreds against South Africa in the third and final ODI.

"He has a way to go to prove he can do it across formats in an ever-demanding schedule but this was a wonderful game for him. He proved his value because South Africa had a bit of a charge on. You need wicket-takers in 50-over cricket and England have got those in Archer and Adil Rashid."
Hussain added: "Bowling fast is not easy and he has got that Michael Holding effortless grace. Everything is line – everything is in straight lines, his seam is position [is fantastic]. It is just perfection. Not a lot can go wrong, apart from his body.
"He is a graceful fast bowler and it is so good to have him back in international cricket. He is like gold dust and needs looking after. He is so valuable for English cricket and world cricket. He is so box office."
What's next?
England's white-ball side are back in action in Bangladesh in March with three one-day internationals followed by as many T20 internationals. The ODIs are on March 1, 3 and 6, with the T20Is then taking place on March 9, 12 and 14.
Ben Stokes' Test team begin a two-match series in New Zealand from February 16, looking to build on a run of nine wins in 10 matches since Stokes became captain and Brendon McCullum head coach.