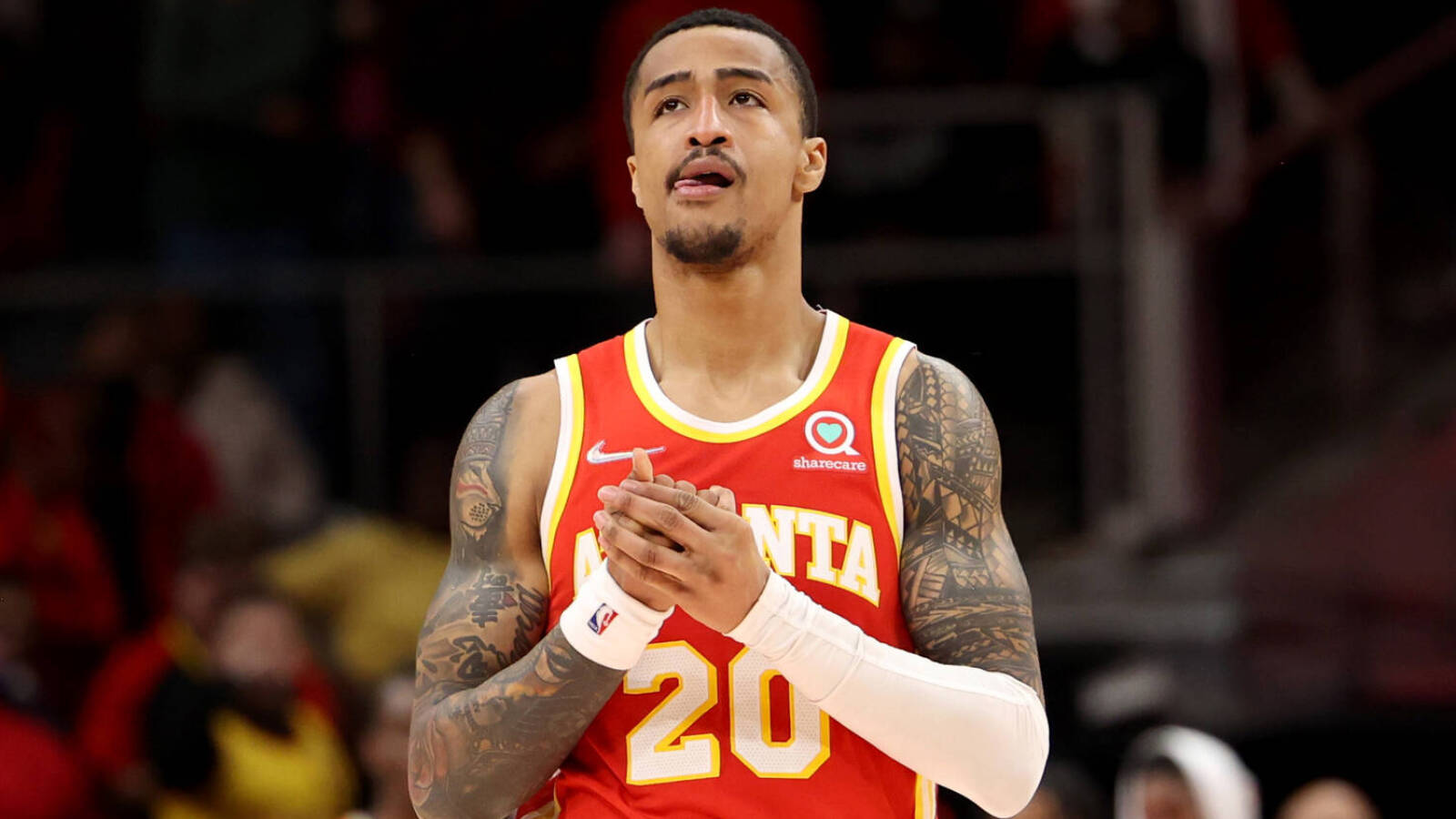 John Collins out through All-Star break with foot injury
The Hawks will be without one of their top playmakers as they wrap up play heading into the All-Star break, but they hope to get him back soon after that.
John Collins will miss the next three games for Atlanta with a right foot strain, per a release from the team. He will rest and be treated through All-Star Weekend and be re-evaluated from there.
The injury was discovered after Collins left Friday's game against the Spurs reporting pain in his heel. He underwent an MRI on Saturday that revealed the strain, and the team decided to sit him for the rest of its games through the break.
Collins, 24, is in the midst of another solid season for Atlanta. He is averaging 16.8 points per game, which is slightly lower than his mark from last season, but has seen his rebounding average increase to 7.9 boards per contest. He also averages 1.9 assists per game, which would be the second-highest mark of his career.
The Hawks entered Saturday at 26-29, putting them in 10th place in the Eastern Conference. That plants them in the final play-in spot, but they are just 5.5 games out of the sixth and final non-play-in seed.