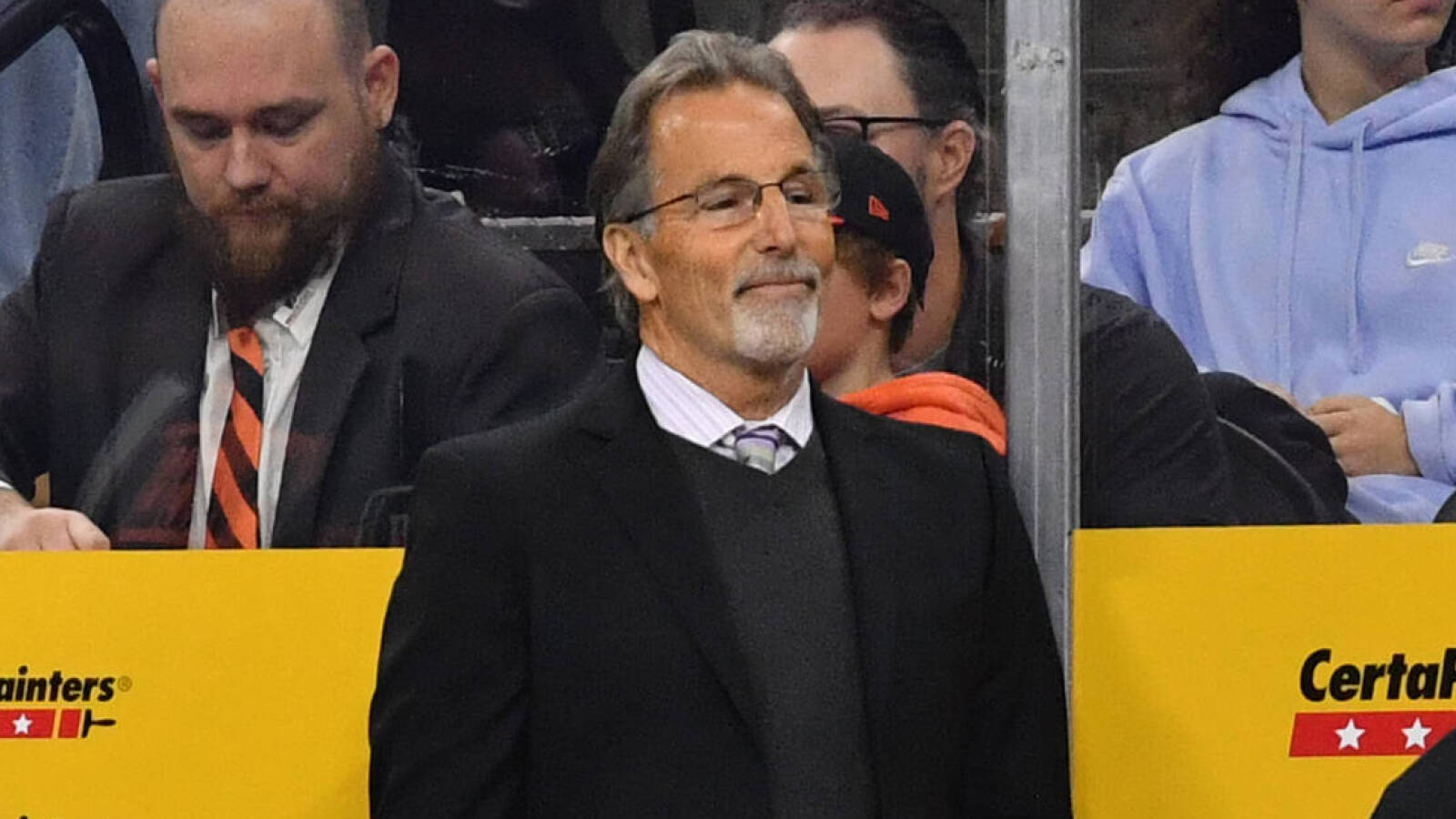 John Tortorella roasts Flyers fans urging team to tank
Philadelphia Flyers head coach John Tortorella isn't a fan of tanking, and he let the orange and black faithful know it on Friday. 
Speaking with reporters, Tortorella commented on the mail he gets urging the team to lose on purpose in hopes of a higher pick in this summer's NHL Draft. 
"Stop sending me mail about tanking. There's no such thing with professional athletes tanking," Tortorella said via Charlie O'Connor of The Athletic. "They would not be able to live with themselves if they went home and did something to try and disturb the outcome of a game. It is asinine." 
The Flyers have been one of the worst teams in the NHL this season but perhaps not bad enough for its rabid fa nbase, who've had dreams about consensus No. 1 overall pick Connor Bedard dancing in their heads. 
According to Tankathon, the Flyers have only a 6.5 percent chance of picking first in the draft. With the seventh-worst record (27-32-12), the Flyers unsurprisingly have the highest odds (44.4 percent) of drawing the No. 7 pick. 
Recently, much to the chagrin of Flyers fans, the team has won three of its last four games, registering at least a point in each outing. While a four-game point streak this late in the year will undoubtedly harm the Flyers' lottery standing, Tortorella insisted that playing the right way can pay dividends down the line.
"And there are hockey gods, too. They're there," Tortorella told reporters. "You go about your business the right way each and every day, you look yourself in the mirror, and say, 'Did I give everything?' And you live with the circumstances." 
There is some truth to Tortorella's comments. Many players on this year's Flyers squad won't be back next season, but a good share of the younger members will. Those players will remember the work it took to get there if and when the franchise crawls out of a nearly decade-long slump. They'll also know that the man behind the bench was more concerned about their growth as players rather than chasing a draft pick.