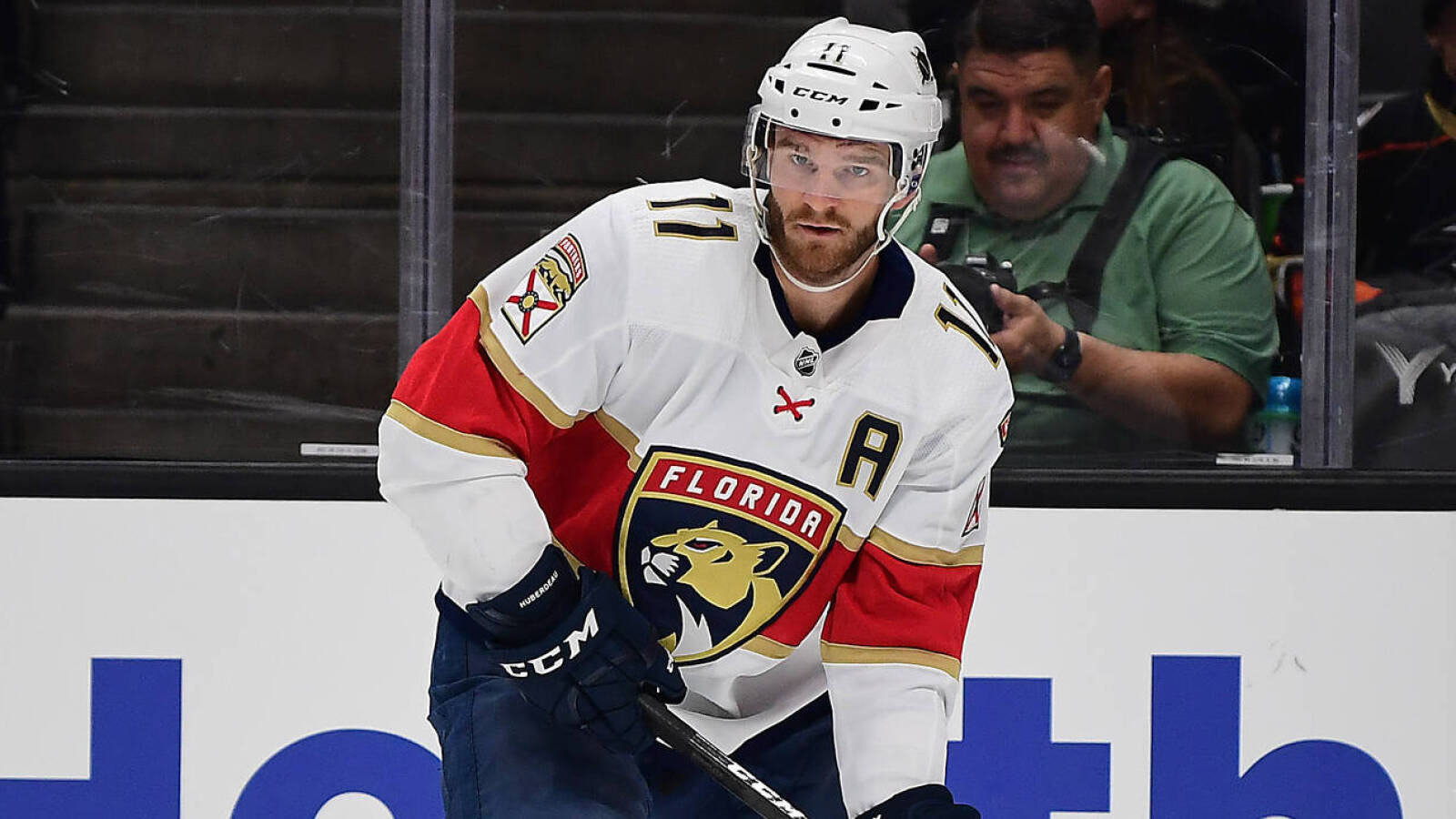 Jonathan Huberdeau sets record for assists in a season by LW
Jonathan Huberdeau made history on Thursday night.
Huberdeau picked up an assist in the Florida Panthers' 4-0 win over the Chicago Blackhawks. In doing so, he set an NHL record for most assists in a single season by a left-winger with 71.
The record was previously held for nearly three decades by Joe Juneau, who put up 70 assists in 1992-93 when playing for the Boston Bruins. Juneau was second on his team in assists that season behind Adam Oates, who recorded 97.
Huberdeau is in the midst of the most productive season of his career. Through 67 games, he has 94 points, which is already a career-high. With just two more points, Huberdeau will tie the single-season record for points in a season by a Panther, which was set by teammate Aleksander Barkov back in 2018-19.
As a team, the Panthers are also putting together their best season in history. They currently boast a 46-15-6 record, and they're only five points shy of tying their franchise record for points in a season, which was set back in 2015-16.
Huberdeau has one more year left on his contract at $5.9 million. He'll be eligible to hit the open market as an unrestricted free agent at the end of the 2022-23 season.