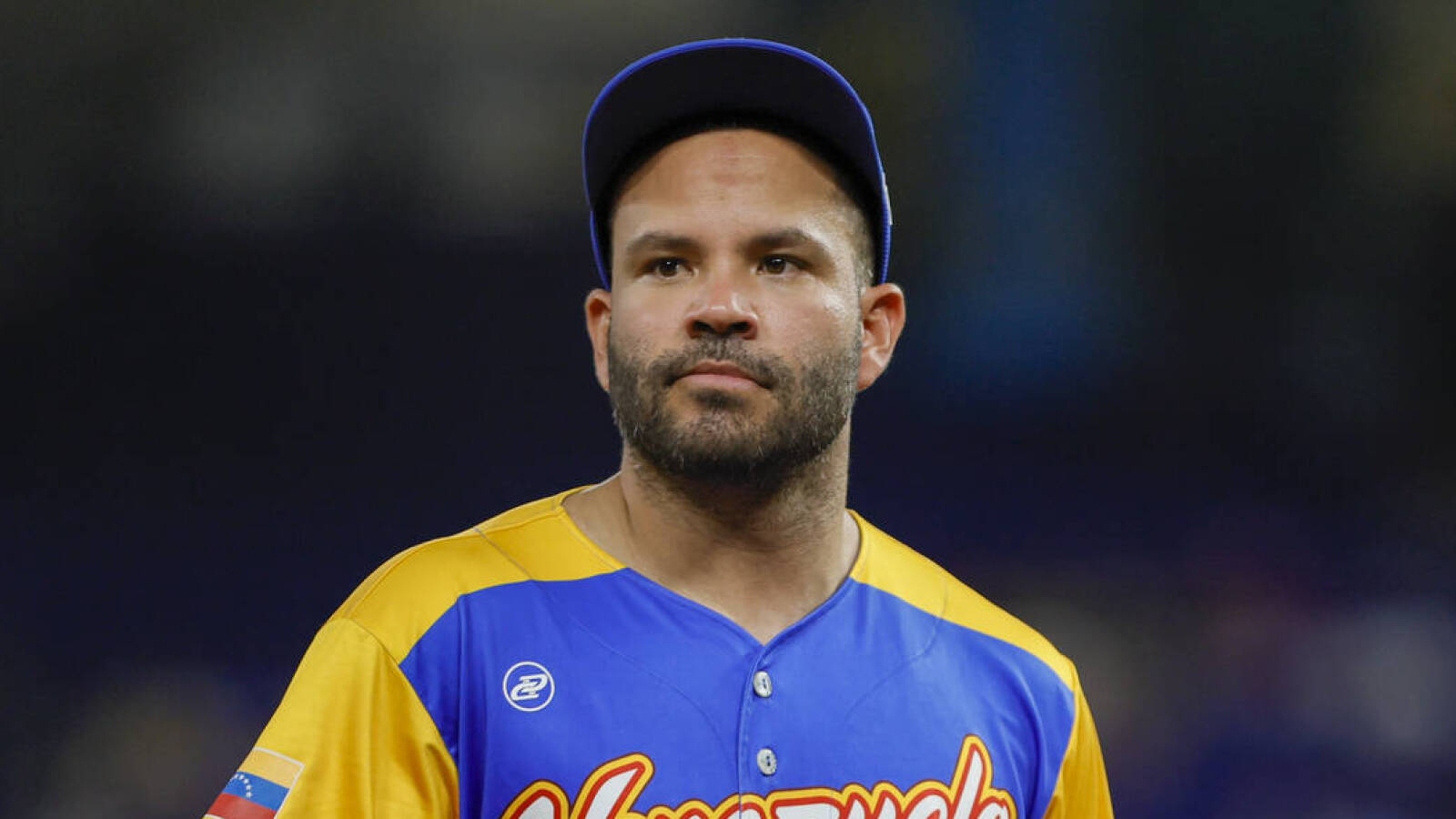 Jose Altuve expected to miss at least two months with broken thumb
You can add Houston Astros star Jose Altuve to the list of significant injuries from the 2023 World Baseball Classic.
Altuve exited Saturday's USA-Venezuela quarterfinal match (which the USA won 9-7) when he was hit in the right hand by a pitch.
On Sunday, Astros manager Dusty Baker said that Altuve is probably going to be out for a while and that the star infielder is expected to see the team's doctors on Sunday.
Adding to that, USA Today Baseball columnist Bob Nightengale reports that Altuve is expected to miss 8-10 weeks with a fractured right thumb, and that if he is a fast healer the hope is that he could return at some point in May. 
Altuve played in 141 games a year ago for the Astros, hitting .300 with a .921 OPS and 28 home runs. He also hit .308 in the Astros' World Series win over the Philadelphia Phillies. He is one of the league's best hitters and a core part of the Astros' success over the past decade. 
He is also the latest player to suffer a significant injury at the World Baseball Classic that will impact the Major League Baseball season.
Los Angeles Dodgers star Freddie Freeman was briefly sidelined with a hamstring injury, while Mets superstar closer Edwin Diaz was lost for the season after injuring his knee celebrating a win. Now Altuve is set to miss significant time.
Those injuries have made the WBC a lightning rod for criticism, but there is no denying how much the players and fans like it. Not only are the players all in and fully committed to representing their countries, but the games have shattered attendance records and produced incredible environments every game. 
The injuries stink and are an unfortunate result, but the tournament is not going away anytime soon given the money to be made and the interest and passion from the players and fans alike.